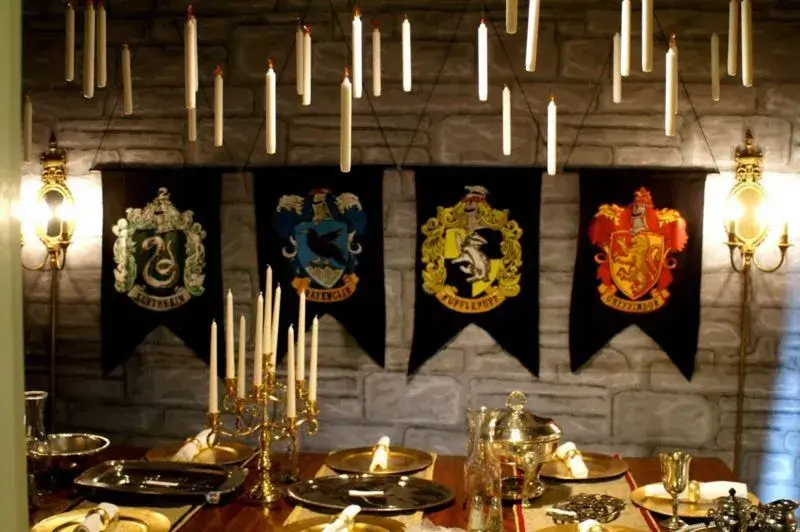 Tips to Throw a Harry Potter Theme Party
Andres Walsh, 4 months ago
0
3 min

read
19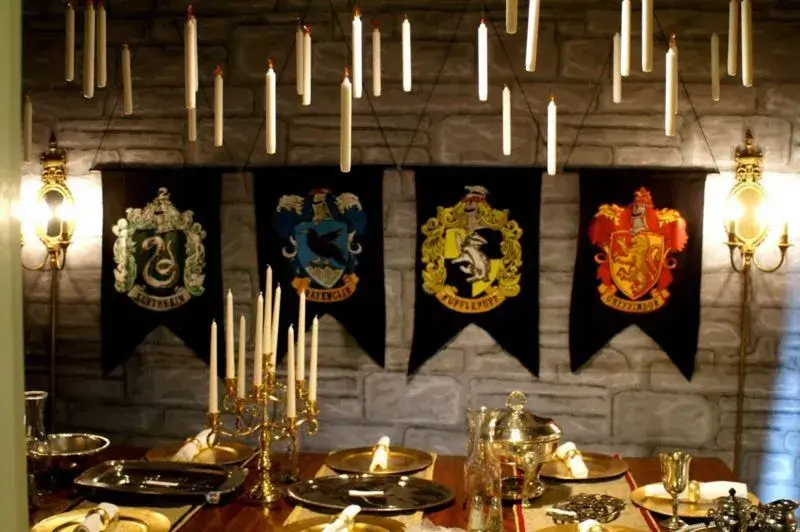 If you're planning a Harry Potter themed party, there are many things to consider. First, this article discusses everything from the food and decorations to games, crafts and activities for guests for a perfect harry potter birthday party.
Food & Decorations
The Harry Potter series should inspire the food and decorations at your Harry Potter theme party. The decorations can include Harry Potter themed party supplies, Harry Potter themed food, and Harry Potter themed decorations.
Party favors are always a nice touch to bring your guests into the theme of your party. Depending on your number of guests, it may be appropriate to use custom-made favors such as wands or other magical items from the movies. You can also make favors from simple items like chocolate frogs or even candy apples!
Create a magical space for guests.
When it comes to throwing a Harry Potter theme party, the key is creating a magical space for your guests. You can do this by incorporating story elements and creating an atmosphere that feels like Hogwarts. To make your guests feel like they've been transported into the wizarding world, you must set the scene with lighting, music, food and drinks. You should also incorporate decorations and party favors that follow along with this theme.
Keep in mind that there are plenty of ways to add touches of magic without spending money on items like props or decorations. If you want to save on costs this way but still ensure everything looks nice enough (and doesn't look cheap), try out some DIY projects instead!
Favors
When it comes to party favors, there are many ways you can go with this one. One option is to give each guest a small gift with something to do with the theme. For example, chocolate frogs for Harry Potter. Another option is to have favors related to the theme but not necessarily tied into the story itself—for example, mason jars filled with jelly beans for a wizarding world-themed party. Finally, you could stick with traditional giveaways like stickers or temporary tattoos if your party isn't based on any particular book in the series or movie franchise. So it's up to you!
Games, crafts and activities
Games, crafts and activities are a fun way to bring the Harry Potter theme party full circle.
Trivia: You can create your own Harry Potter trivia game or use an app like QuizUp or Trivia Crack to play a game with friends.
Costumes: Dress up as your favorite characters from the series—or as Severus Snape if you're feeling brave!
Games: Play Marauder's Maps (a great way to get everyone involved), Gobstones (a perfect party activity if you have a large group), Wizard's Chess (if you're feeling crafty) and more.
Whether you're hosting a Harry Potter theme party for your kids or yourself, there are some great ideas to make the event fun and memorable! Party City has covered everything from decorations to activities that will keep everyone occupied. Planning a Harry Potter themed party can be overwhelming, but if you follow these tips, then I'm sure you'll have a fantastic time celebrating with your friends and family.
Andres Walsh
My name is Andres Walsh and as far as I can recall, I have had only one passion in my life – a love of fixing things! Growing up, my friends and even my family members called me "wrench." The nickname has somehow stuck even through to my adult life.
Related posts
Homeowners Guide to Black Mold Removal in Toronto

Learning that you may need black mold removal can be outright scary for many homeowners. Black mold is also known as toxic mold, which has been portrayed in the media as a threat to people, animals, and children. The truth about black mold is a... The post Homeowners Guide to Black Mold Removal in Toronto […]