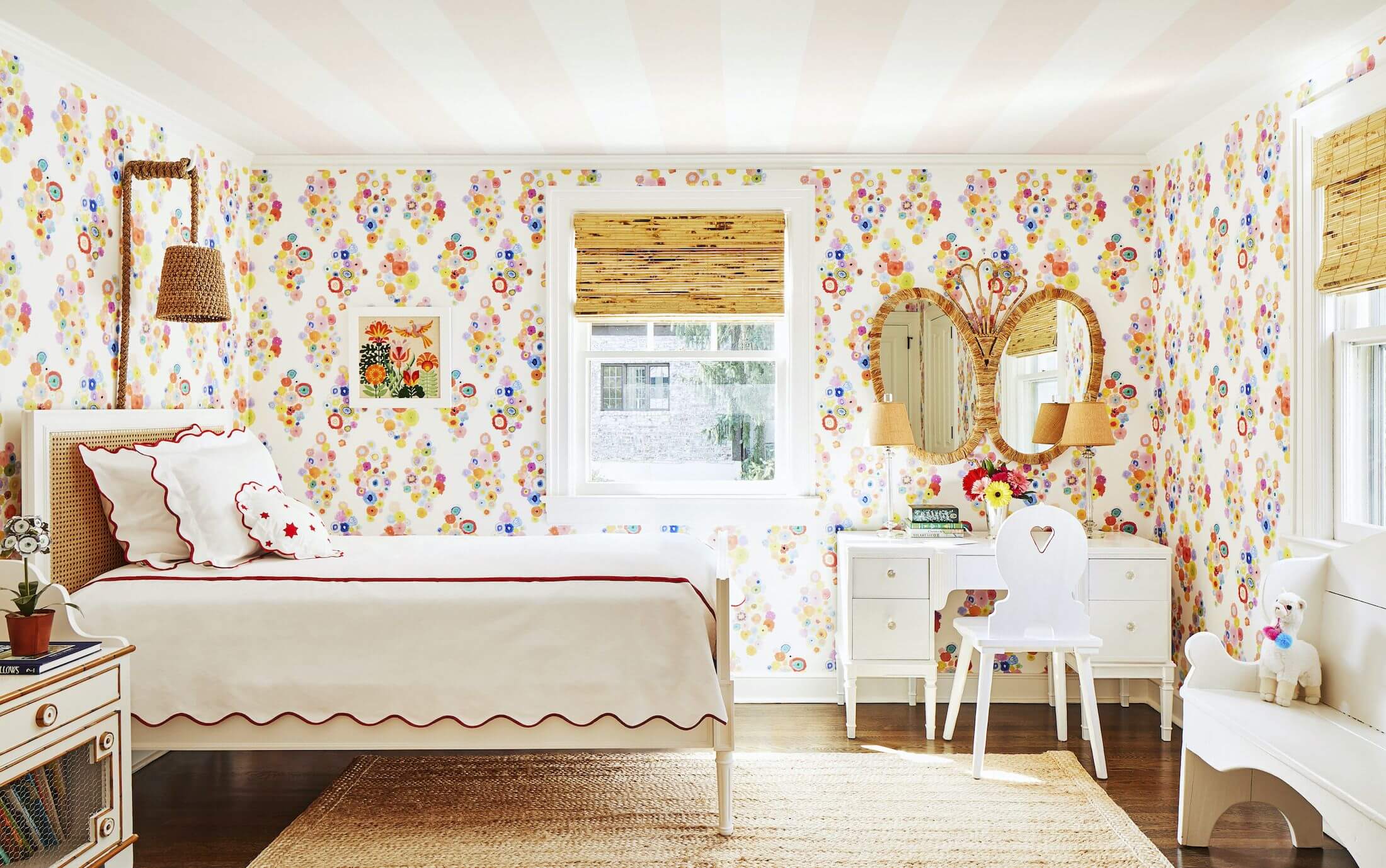 There's nothing more special than creating a space for your kids to play, rest and relax in. Their bedroom is a great opportunity to bring out their personality and reflect their interests. Of course, when they're little it can feel like they grow overnight, with their interests changing just as quickly.
Looking for some inspiration? We have some handy hints to help you pull together a timeless room that can keep up with your children as they grow.
Start with pieces that will age with them
While it might be tempting to buy that princess chest of drawers or race car bed, sometimes it's best to invest in furniture that can age with them. These timeless pieces can be much easier to update with bedding and linen as their interests and tastes change.
Look for a comfortable bed topped with a mattress that can help support them throughout the night. From there, you can play with the bedspread and finishing touches to showcase their personality. When it comes to the actual bed, there are plenty of options for designs that will age with your children. From sleek wooden beds with extra storage to cosy upholstered fabric bed heads.
This can also go for other bedroom furniture like chest of drawers, their wardrobe or even a desk. Keep these items timeless and decorate them with your child's favourite things – whether that's their favourite musician or characters from their favourite TV show.
Think ahead with storage
Kids collect stuff. When they're little it may be stuffed toys or books. As they grow into tweens and teens, the sheer volume of things doesn't change. It simply transforms to books, computer games, make-up, clothes, and more.
Investing in multiple storage solutions can help keep the clutter under control, even as it changes over the years. Some storage solutions to consider include:
Under bed storage – Whether you invest in a bed with drawers or use storage tubs that can slide underneath, this can be a great way to keep bigger items like extra bedding away until it's needed.
Desks with multiple drawers. This is a great way to keep school or hobby supplies neat and organised.
Wall shelves. Show off their prized possessions alongside pieces that showcase their interests as they grow.
A wardrobe or a dresser. Keep their clothes organised, without them having to rummage through their drawers when they get ready.
Storage solutions are a flexible way to cater to all their childhood stages, without having to deal with a cluttered room in the process.
Be smart with decorations
Now for the fun part – the decorations! This is the stage where you want to bring out your child's interests and personality in a way that can be changed as they grow. Use soft finishes like their quilt cover or decorative pillows in colours that complement their interests. Do you have a child that loves to spend time outdoors? Opt for soft greens to bring a touch of nature indoors. Perhaps they love superheroes? Opt for bright colours or artworks with their favourite characters to help bring out their inner superhero everyday.
As they enter the teen/tween stage, these decorations can easily be replaced with the latest band or sports' team, or they may even choose to get crafty and bring in their own decorations that reflect their interests. By adding pops of colour and personality on different furniture pieces throughout the room, it's easy to upgrade when the need arises without having to create a new room.
Get them involved
Don't forget to get the kids involved in the decorating stage. This is a chance to create a space they love, so it's important for them to have a say in it. The best thing to do is sort out the big furniture pieces beforehand, so they have a base to play around with.
When they're young, talk to them about their interests and help them sift through the world of decor to find pieces they truly love. Then, as they get older, you can leave the decor up to them. Offer a blank slate to work with and let your child come to you as their interests change and share the new vision they have for their bedroom space. With all the staples in place, all it takes is a quick revamp to completely change the look and feel without costing too much.
Start your bedroom makeover
Creating a space that will grow with your child over the years doesn't need to be tricky or cost a lot of money! As you get started, it's a great idea to think about the future with any decisions you make. Consider how they might use a certain piece of furniture in a few years time and whether it can easily be replaced. With these key ideas in mind, you can pull together a timeless space that they'll love.
Benefits of a Moving Company

Moving can be an exciting yet daunting task, and if you've ever relocated to a new home or office, you know that it involves more than just packing your belongings into boxes. It's a process that requires careful planning, organization, and physical effort. This is... The post Benefits of a Moving Company appeared first on […]