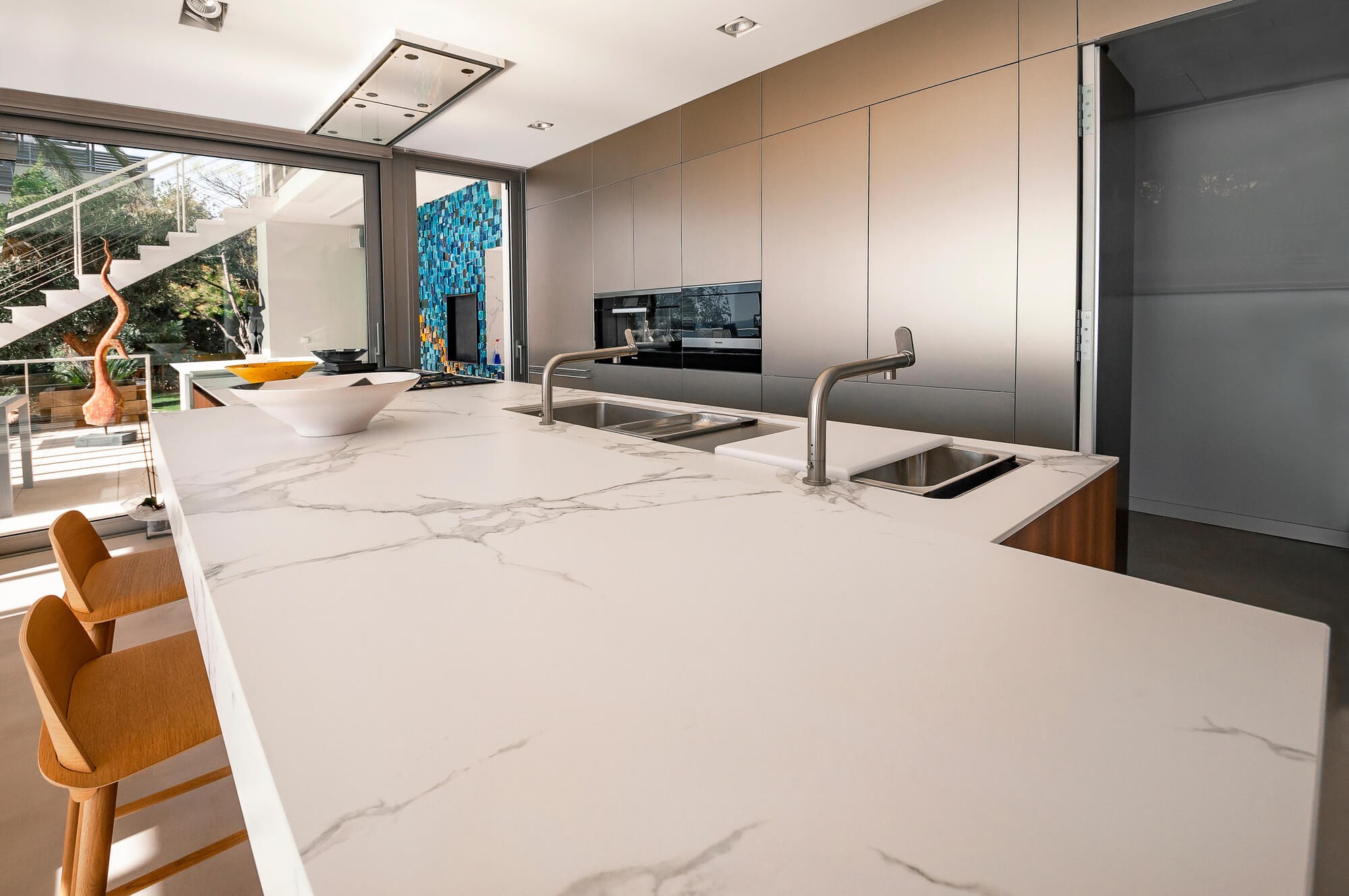 Installing a new benchtop is one of the best ways to upgrade your kitchen. Aside from adding significant value to your home, it also increases functionality and aesthetics. Therefore, choosing the best material is crucial.
Material selection is crucial to your kitchen benchtop's efficiency and longevity. Due to its frequent exposure to wear and tear, the benchtop is at risk of scratches and water damage. Given these factors, homeowners should strive to balance between visual appeal and durability.
Here are some of the best kitchen benchtop materials that showcase durability and style.
Marble: Refined Sophistication
Marble has been a symbol of sophistication for centuries. This durable material can upgrade any kitchen design with its elegance and reliability.
In terms of enhancing property value, choosing natural stone kitchen benchtops Melbourne, like marble, is a wise investment. Despite being delicate, it can last around 50 years with proper cleaning and regular resealing.
Marble varies in texture and color, providing a wide array of design options to suit your kitchen theme. Opting for lighter shades and minimal veins can brighten your kitchen and create an impression of an expansive space.
Granite: A Classic Beauty
Granite is a classic benchtop choice that offers durability and style. This natural stone is a wise alternative to marble if you're looking for a sturdier and less porous material while giving a refined touch.
Granite benchtops are heat resistant, making them perfect for busy kitchens. However, this material also requires proper sealing to prevent staining and water damage. With regular maintenance, it can last up to 100 years.
Like marble, granite comes in unique colors and patterns, making it easy to find a perfect match for your kitchen décor. A granite benchtop can give your kitchen a high-end look with timeless charm.
Engineered Stone: The Art Of Innovation
Engineered stone benchtops blend the classic elegance of traditional design with modern technology for enhanced durability. This material is crafted from crushed quartz bound together by a polymer resin, making it non-porous and stain resistant.
Engineered stone surpasses many natural stones in durability and longevity, as it can last a lifetime with proper care. It's highly resistant to scratches, chips, and stains and doesn't require any sealing. It's also easy to clean, making your prep area safer and more hygienic.
Style-wise, engineered stone offers remarkable versatility. Available in various colors and patterns, it can replicate the appearance of more expensive materials like marble and granite. Its uniform pattern across the slab provides a clean, consistent look, making it an excellent choice for contemporary kitchens.
Dolomite: The Robust Rival
Dolomite is an increasingly popular choice for kitchen benchtops. It's a type of limestone that offers a perfect middle ground between marble's softness and granite's hardness.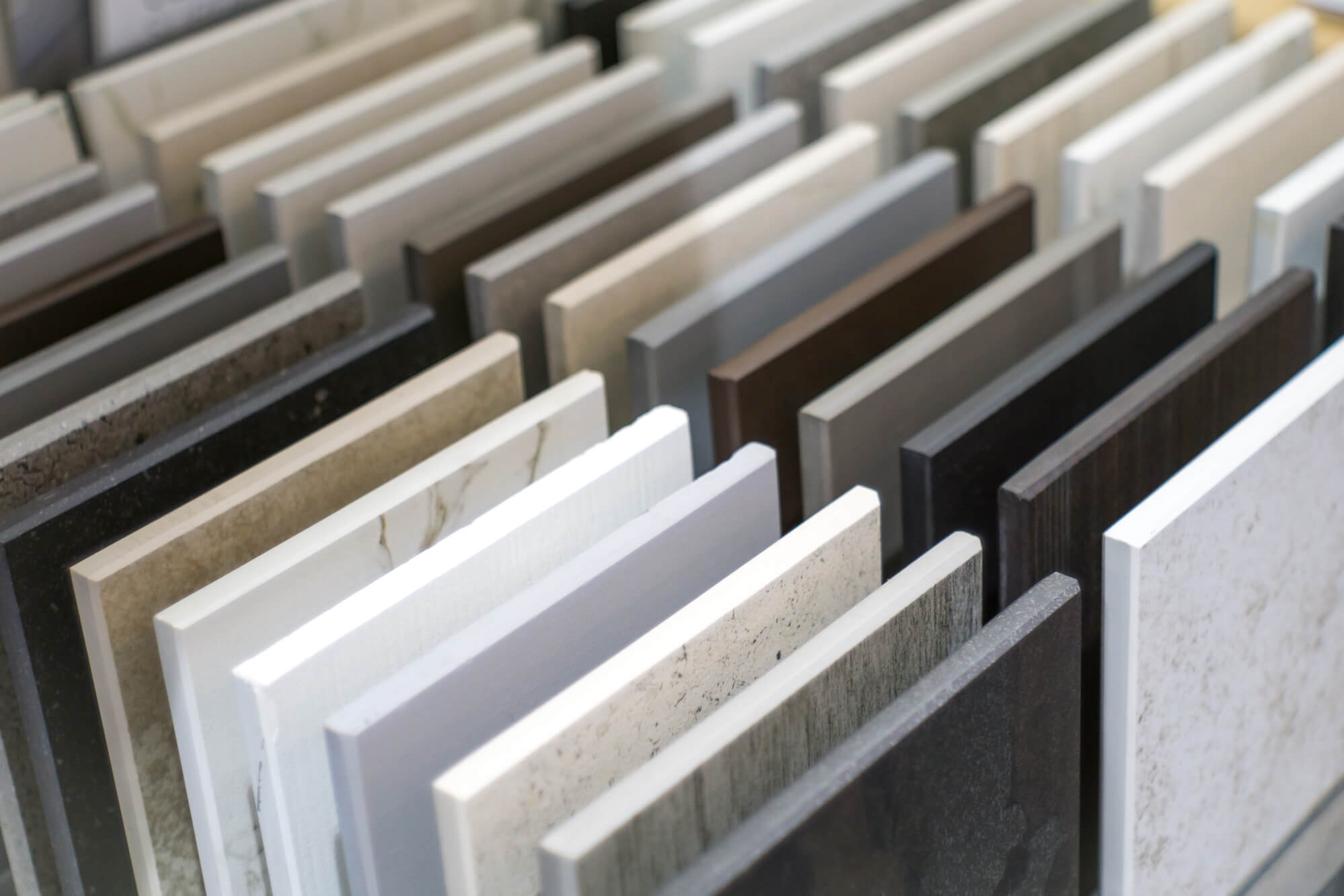 Dolomite is resistant to heat and scratches, making it a reliable choice for high-traffic kitchens. It may need to be sealed regularly to enhance its resistance to staining, but its durability and resilience can make it last for decades.
When it comes to style, Dolomite shines with understated elegance. The stone's natural veining and warm tones lend depth and character to your kitchen, creating a serene and inviting atmosphere. Its subtle beauty can complement various kitchen styles, from rustic to contemporary, making it a versatile choice for many homeowners.
Stainless Steel: Industrial-Grade Durability
Stainless steel benchtops are standard in commercial kitchens. However, their unmatched durability has made them a growing trend in modern residential settings.
Stainless steel exhibits excellent resistance to heat, rust, and stains. Its non-porous property provides protection against harmful bacteria and germs, ensuring a clean and safe kitchen. On top of these benefits, stainless steel benchtops can last up to 100 years, making them a worthy investment.
When it comes to style, stainless steel adds an ultra-modern, industrial edge to your kitchen. Its sleek, shiny look pairs well with almost any color scheme. The reflective nature of stainless steel helps bounce light around your kitchen, creating an open and inviting atmosphere.
The Customizable Contender
Concrete benchtops are known for their strength, durability, and versatility. Due to its raw texture and color, it's a popular option for modern industrial and rustic kitchens.
Concrete is an incredibly robust material that can last a lifetime. Like granite and stainless steel, it effectively resists heat and scratches due to its durable nature. Although porous, regular sealing can help to prevent stains and water damage.
However, the key advantage of concrete is its unparalleled customizability. You can customize concrete benchtops to fit your exact requirements and aesthetic preferences. The choices extend to color, texture, finish, and even shape. It can be cast in any form, offering a chance for unique architectural details like integrated sinks or drain boards.
Conclusion
Choosing a durable and stylish benchtop is crucial for an efficient, safe, and elegant kitchen. When determining the best option, consider how you use the kitchen, your budget, and the overall interior design theme. The right benchtop will enhance your kitchen's functionality while making the space look more welcoming.
Benefits of a Moving Company

Moving can be an exciting yet daunting task, and if you've ever relocated to a new home or office, you know that it involves more than just packing your belongings into boxes. It's a process that requires careful planning, organization, and physical effort. This is... The post Benefits of a Moving Company appeared first on […]