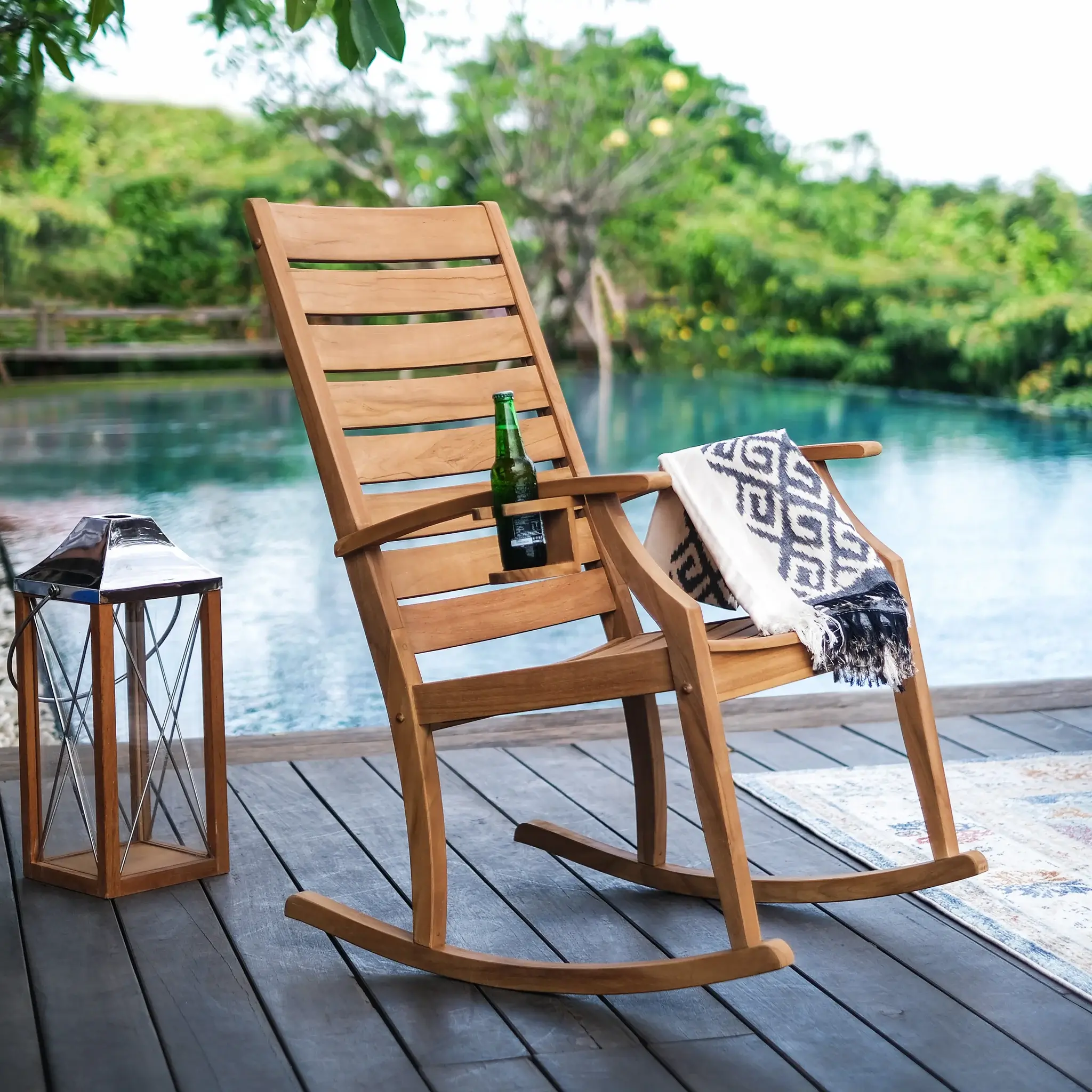 Even though the weather may still be a little chilly, it's not enough reason to stay inside until it's 70 degrees or more. There are plenty of ways to enjoy your new patio rocking chair until then. You can start decorating your outdoor area with beautifully designed furniture and accents from Cambridge Casual.
Outdoor Design Ideas for Entertaining All Year
You may invest much of your time and money into making your outdoor living space attractive and comfortable. To make it a little easier, here are a few inspiring outdoor design ideas for entertaining all year.
Get weatherproof furniture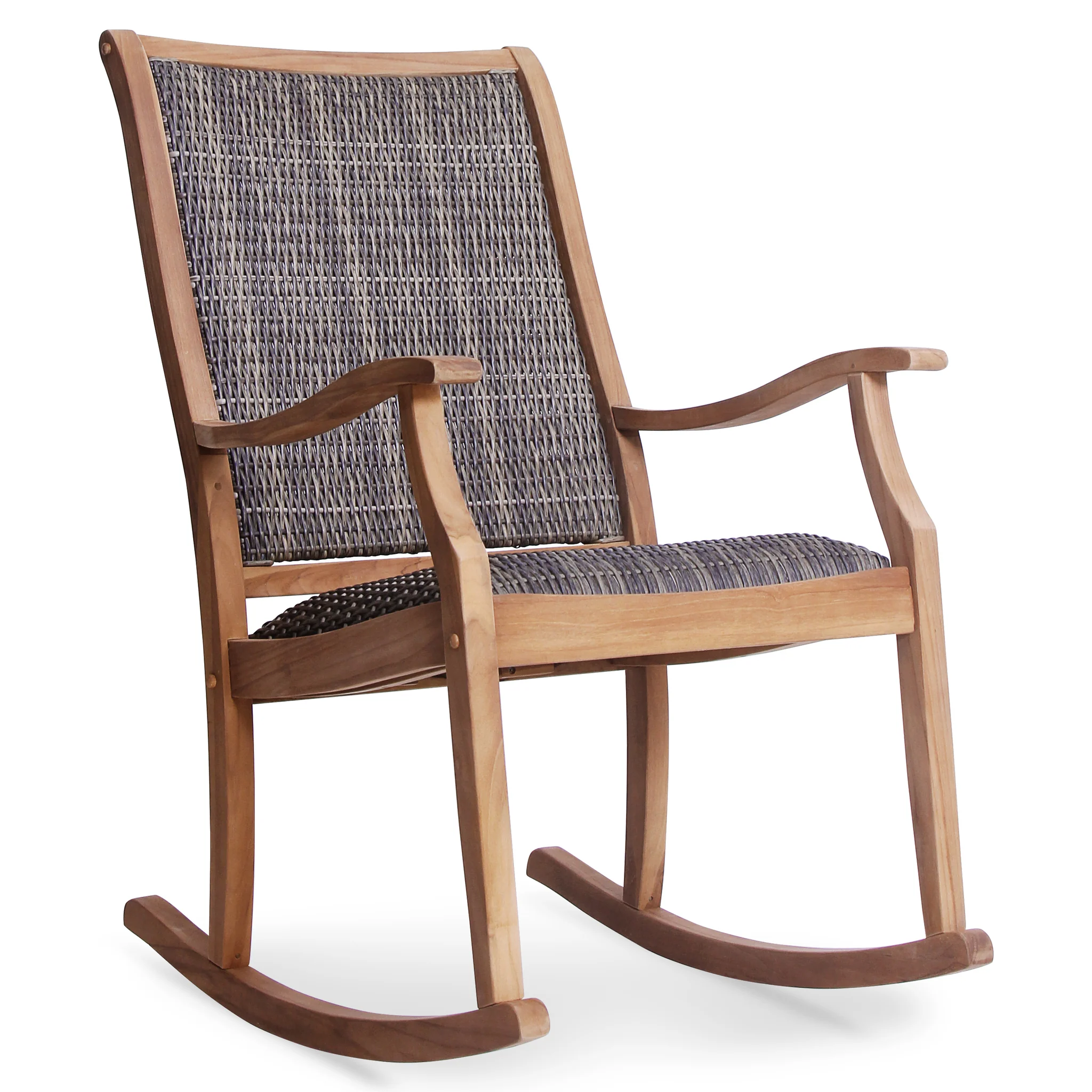 Of course, if you spend any length of time outside, you want to be comfortable. You want to relax and surround yourself with beauty and comfort. To ensure everyone can enjoy their time at your home, make sure the tables and cushions are of the appropriate size and depth.
More people use teak wood or rattan for outdoor furniture. Teak wood, like metals, will hold up against hot and cold climates. The wood is resistant to decay, water, and other elements, so it should last a long time. Purchasing wood furniture with a high oil content is a wise investment, particularly if you intend to use it throughout the year.
Stack your deck
Want to know the key to designing a beautiful deck? It's picking out that one eye-catching piece of furniture that makes the room look expensive. With its sloped shape and innovative construction, the Caterina Weathered Teak Wood Outdoor Rocking Chair is the ultimate chair to sit and sip lemonade in.
Light up the night
Make your seating area a seamless extension of your home by adding a few tables, lanterns, or floor lamps. Whether you're adding lights to brighten up nights or for ambiance as the sun goes down, there are countless alternatives for outdoor lighting.
Backyard Magic
The days are getting longer, and the best backyard BBQs are soon coming. For unique outdoor areas furniture can take on a new meaning. If you like lounge chairs, make a striking statement with the matching Caterina teak wood chaise lounge and add side tables for a little edge.
Be the motivation you need and get out and soak up some sun. Cambridge Casual has just what you need if you are looking for the latest outdoor furniture design, whether it's a chaise lounge, teak outdoor rocking chair, or round table.
Why do birds sing?
One of the best parts of spending time outdoors is having VIP access to the rhythmic sounds of birds chirping in the morning. Birds sing to lure a potential mate or to protect their territory. With the right tools, you can bring the sounds of nightingales, mockingbirds, and even owls to your nest in the evening. Bird feeders attract a variety of species all year round, and the birds appreciate the human touch that protects them from the elements.
Blooms in the Summer Time
The scent of blooming flowers can lure swarms of people to sit for a spell and take in the aroma. Floral displays can fill up empty spaces so beautifully. Plant your favorite arrangements in the fall, and you will have a lovely variety sprouting up by summer. Nothing feels better than a fresh summertime makeover with a new porch rocking chair set!
Create a Lanai for Lounging
Some people prefer having a lanai to a deck or patio that is completely exposed. The difference between a lanai and a deck is that a lanai is partially covered. It may have screens, windows, or a rooftop to help protect guests from mosquitoes, and other pests. Although more people enjoy having a lanai in warm weather, you do not have to wait until then to relax outdoors. Style the room with a few high-end pieces, side tables, an outdoor rocking chair, and a cocktail table to complete the look.
Set the table
Dining al fresco can be a treat for anyone who loves being outdoors. Having guests over can be a pleasure if you have the right goodies and a sleek butterfly-leaf dining table. Top off the look with tasteful accents like a storage box, fresh garden flowers, and a set of coasters.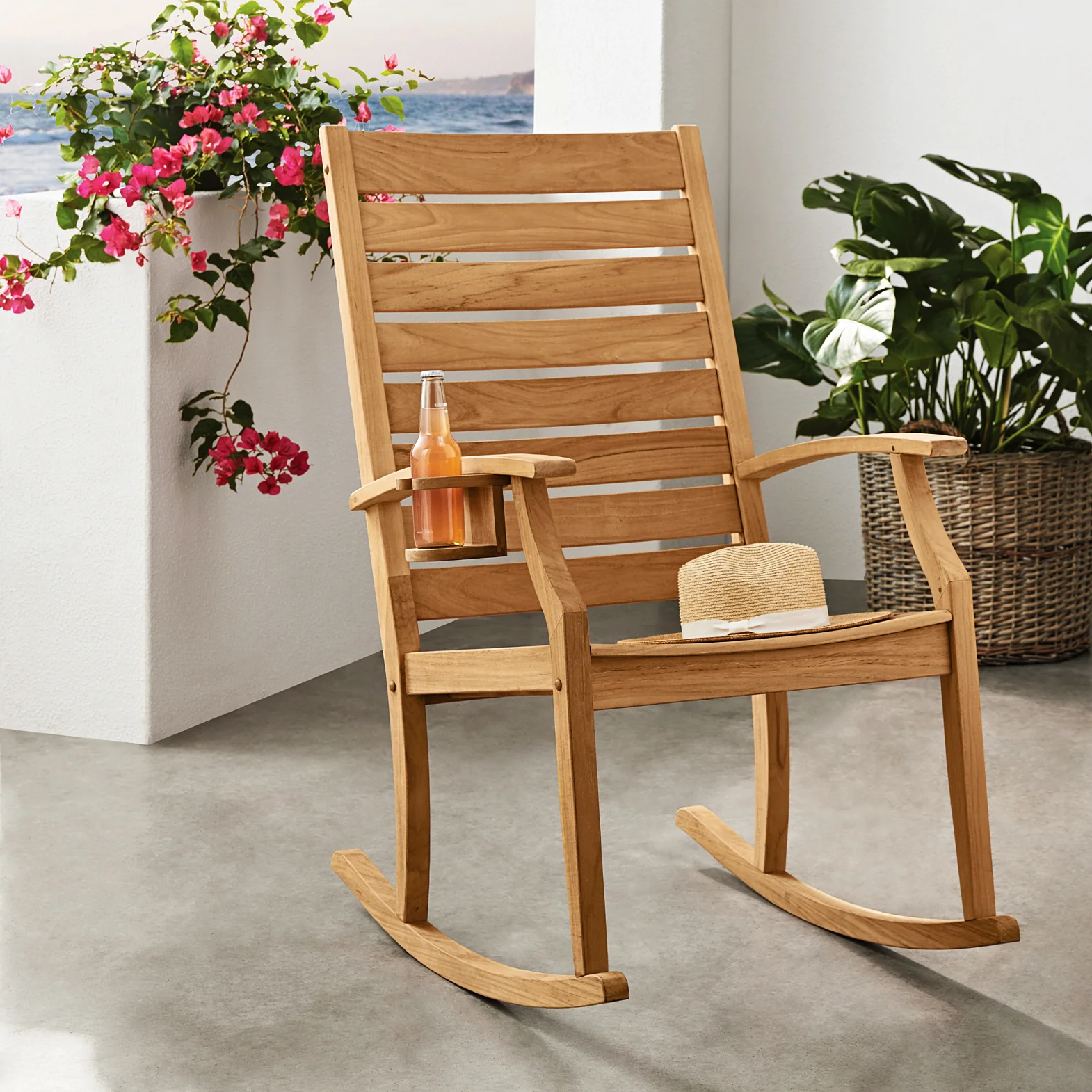 Cambridge Casual stands as a prominent and trusted online destination for all outdoor patio enthusiasts, offering an exquisite collection of rocking chairs and other outdoor furniture crafted from the finest Indonesian teak. With a commitment to quality, durability, and style, this remarkable store ensures that every piece exudes a timeless charm while withstanding the elements gracefully.
From serene summer evenings to cozy autumn afternoons, their teak creations effortlessly blend functionality and aesthetics, elevating any outdoor space into a haven of relaxation and joy. So, whether you seek a delightful rocking chair or other teak masterpieces to adorn your patio, Cambridge Casual's dedication to excellence guarantees an enchanting outdoor experience for years to come. Explore their captivating selection and embark on a journey of sophistication and comfort in your outdoor sanctuary.
Benefits of a Moving Company

Moving can be an exciting yet daunting task, and if you've ever relocated to a new home or office, you know that it involves more than just packing your belongings into boxes. It's a process that requires careful planning, organization, and physical effort. This is... The post Benefits of a Moving Company appeared first on […]