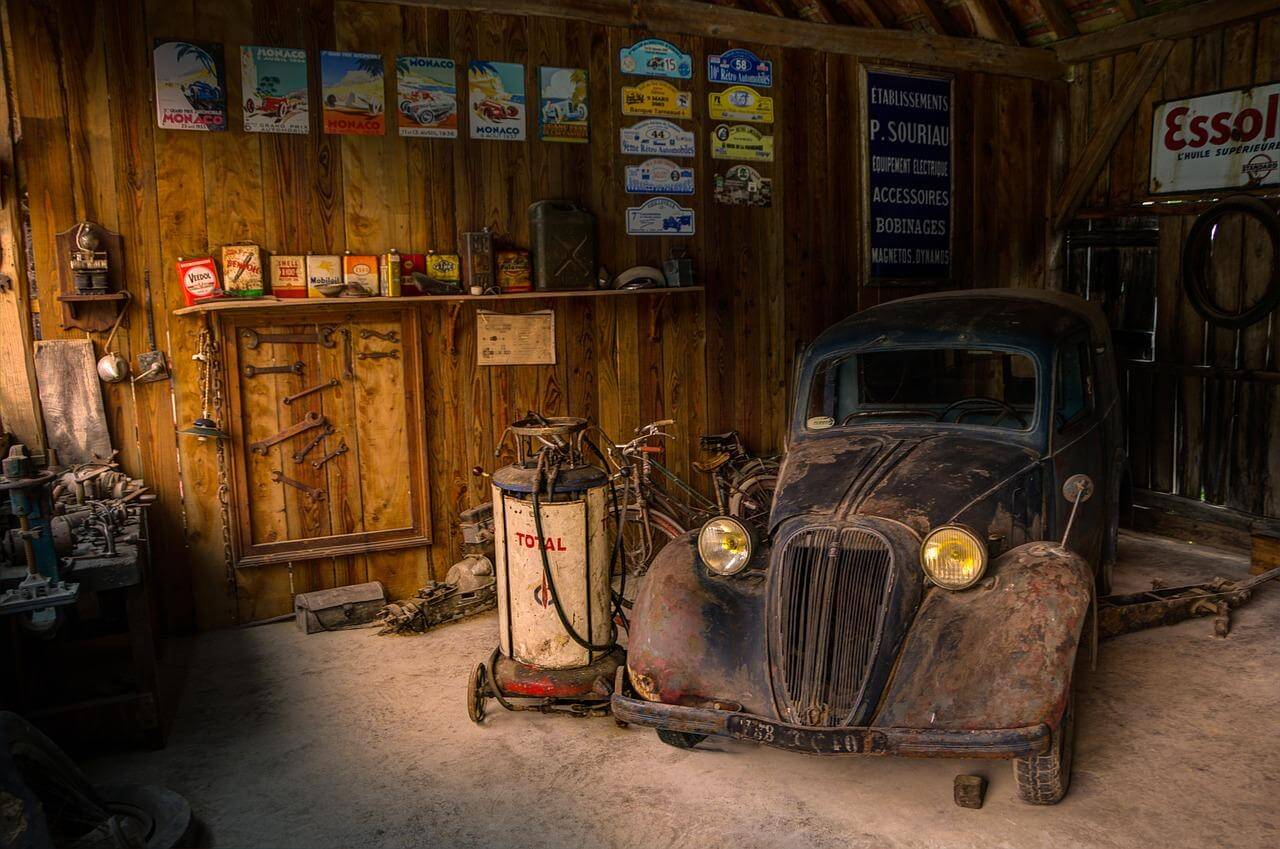 The garage is often used for parking vehicles, storing Christmas decorations, and hanging rakes in most homes.
However, when the garage isn't doing much, people sometimes convert it into a fantastic area that is comfy and more enjoyable by making a few creative changes through
garage conversion
.
Usually, garage remodeling is a lot of work and makes your home beautiful. It involves changing the floors and walls and sometimes building a designer garage from scratch. But with careful planning and a few remodeling ideas, it is possible to create a dream garage that is both functional and beautiful.
Here are several modern ideas for garage remodel.
Paint/ Replace/ Repair the Garage Door
Your garage door style or color can make or break your home's curb appeal. That's why you need to paint the overhead garage door to give it a better look. However, the color you choose must blend perfectly well with the rest of your house.
You may also want to replace that drab, solid-colored garage door with a rich, vibrant wood tone and timeless elegance to give your garage a new look. If you are in Texas, you might want to talk to the best garage door repair in Fort Worth to help you with garage door repair or replacement or even guide you as you create that dream garage.
Redo Your Garage Flooring
Most garages have concrete flooring as they need to support the car's weight. However, if the concrete floor is cracked or damaged, you should consider redoing it. Additionally, you might want to paint the garage floor with a color of your choice to make the concrete look less dull and more inviting.
If you want to eliminate the staining issue often associated with concrete, epoxying your garage floor can be a good idea. Epoxied floors help prevent oil and grease from adhering to or seeping into the subfloor. In addition, epoxy makes your garage look more beautiful.
Change the Color of the Walls
When remodeling your garage, adding a fresh coat of paint to your walls can be an excellent idea. In addition, if your garage walls are concrete, you might want to improve their appearance by embedding boulders, applying a textured overlay, or hanging vertical planters.
Whatever you do to your walls, be sure to personalize your garage and add a bit of insulation.
Install Windows on Your Garage
If your garage is dim and void of sunlight, it may not be a safe place, even for parking cars or storing items. That's why you need to ensure there are windows in your garage.
Windows help light up every corner in any room. When open, windows also help increase air circulation, meaning you will no longer have to worry about your garage getting stuffy and suffocating.
Enhance the Ambiance Lighting
If you plan on spending a lot of time in your garage, bright lighting is necessary. Poor lighting can't help you see much, and you won't enjoy spending time in your garage once the sun goes down.
The best thing about lighting is that you can make your garage one-of-a-kind by installing motion-detector lighting. That way, the lights will always come on every time someone enters.
Loft Your Garage
Lofting is another creative garage renovation idea. Garage lofting helps you have your vehicles in the garage yet have plenty of additional space for storing spare parts, petrol, old cans, paint, and other valuable items.
Besides expanding your storage, garage lofting will help you keep your space neat and organized, thus increasing efficiency every time you are working there.
The Energy-Efficiency Advantages of Vinyl Window Replacement

Windows are more than just portals to the outside world; they play a significant role in determining the comfort and energy efficiency of your home. If you're looking to improve your home's energy efficiency, consider the advantages of vinyl window replacement. In this article, we'll... The post The Energy-Efficiency Advantages of Vinyl Window Replacement appeared […]