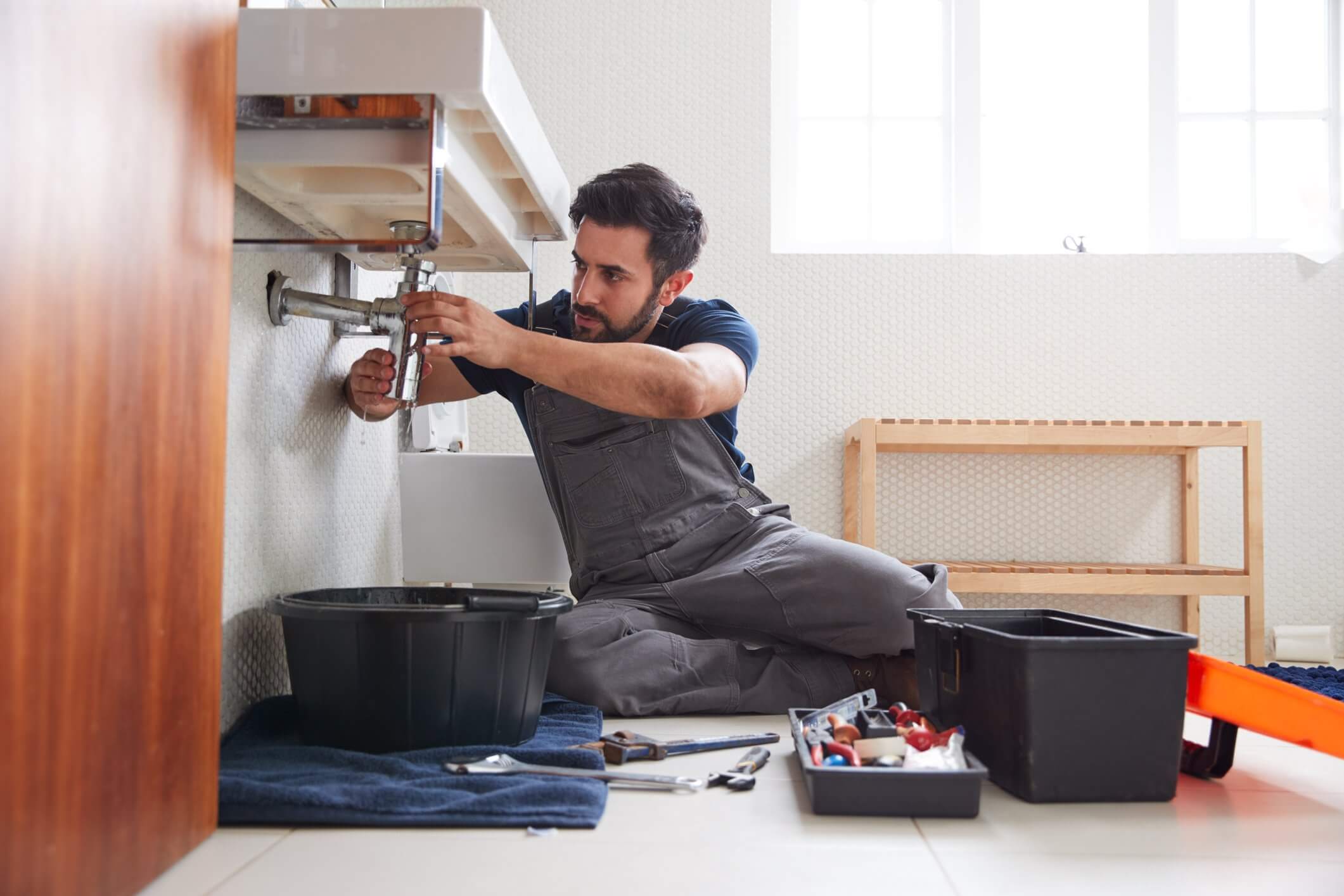 Owning a home is a source of pride for many people. Of course, there are some aspects of home ownership that you may not have anticipated when you took on a 30-year mortgage- namely, home repairs. When you become a new homeowner, you possess the sole responsibility for all repairs and it includes resetting the thermostat. Some repairs won't set you back too badly, but other repairs can cost way more than you anticipated. We will cover the most expensive home repairs that you should be aware of.
#1. HVAC Repair/ Installation
Most of us consider air conditioning a necessity on a hot day. When your AC unit goes out, it can make your home uncomfortable.
AC repairs may resolve temporary or minor issues properly. However, AC units only last so long. After your HVAC system reaches the end of its life expectancy, you will pay more and more in air conditioning repair and higher utility bills until you finally come to the point you need to decide between fixing or replacing your air conditioner.
A new HVAC system can lower your utility bills and make your home comfortable again, but you will need to pay a substantial investment. The cost of a new AC unit depends on the size of your home, the efficiency of the air conditioner, and the features that come with the new unit.
A cheap window air conditioner can be as cheap as $100 – $200 dollars, but central air or a heat pump will cost thousands.
#2. Foundation Issues
Most homes have a foundation that supports the weight of the house.
The three main types of foundations are:
Basement
Crawl space
Slab
Foundation damage can occur if the foundation can't support the weight of your home or if outside forces, such as over-saturated soil or pests, impact the home's stability.
The first signs of a problem are cracks in your walls and slanting floors.
You can expect to pay thousands and possibly tens of thousands in foundation repair costs, depending on the type used such as concrete slab or pier on beam foundations, square foot of your home, and the extent of the damage.
#3. Slab Leak Repair
If you have a concrete slab foundation, your underground plumbing will be incorporated into the foundation.
If you experience a leak in these underground pipes, the costly repair will require professionals to access the plumbing by digging into the floor. After they fix the plumbing problem, they will need to repair any damage that was caused to the foundation due to the leak and their repair efforts.
To minimize damage, professionals will use tools to pinpoint the location of the slab leak, eliminating the unnecessary upheaval that can happen due to guesswork. Even with these helpful resources, slab leak repair can cost up to $5000.
#4. Roof Repair and Roof Replacement
Your roof takes a lot of trauma over its lifespan, including rain, hail, critters, tree branches, and excessive winds.
All roofs deteriorate over time. Many people replace broken shingles themselves as part of annual roof maintenance, but that only produces adequates results for so long.
You can repair shingle roofs for years until it becomes clear that a replacement will be the best solution.
The cost of a new roof depends largely on the material you choose. High quality materials cost more, but they will produce the best results. It's also important to choose a roof designed for the climate in your area.
#5. Water Damage Restoration
Flooding, a burst pipe, water heater damage, and even small leaks can lead to serious water damage that comes with serious repair costs.
Water damage can cause mold. If you don't tend to the mold right away, it can eat at your home's building material to the point that the entire structure requires replacement.
Water damage can also ruin your electrical system, causing the replacement of wiring on top of the standard water damage repair. Electrical repairs tend to get expensive due to the sensitive nature of dealing with electricity and our dependence on electricity for daily operations.
Conclusion
Buy houses without fear and keep up with home maintenance but still prepare yourself for an inevitable expensive repair when the time comes or when camera doorbell gets dischrged. Repair expenses are part of owning property, but you can take action to reduce costs. Remember that home maintenance costs are much cheaper than a repair cost.
The Energy-Efficiency Advantages of Vinyl Window Replacement

Windows are more than just portals to the outside world; they play a significant role in determining the comfort and energy efficiency of your home. If you're looking to improve your home's energy efficiency, consider the advantages of vinyl window replacement. In this article, we'll... The post The Energy-Efficiency Advantages of Vinyl Window Replacement appeared […]