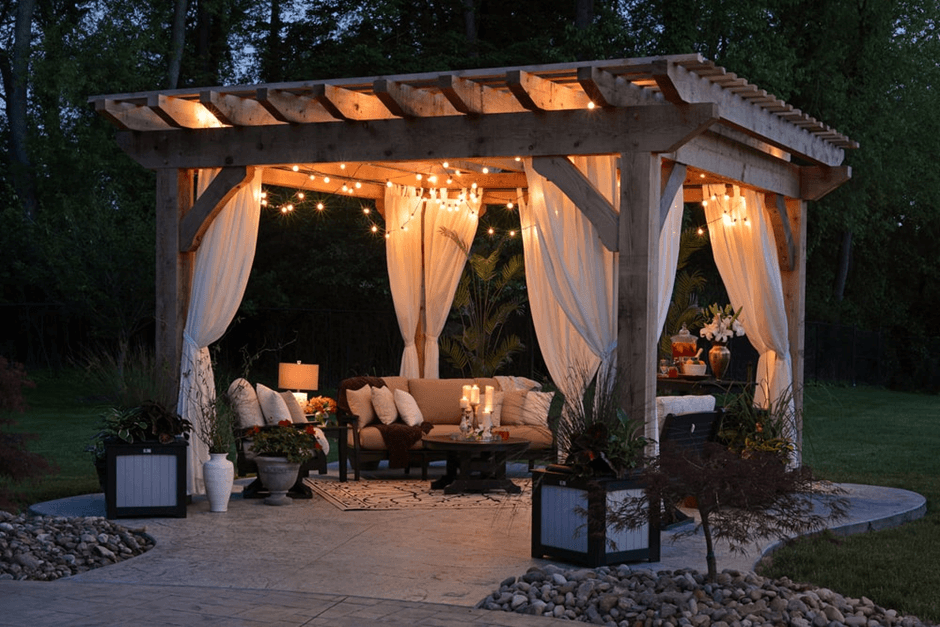 Most homeowners, especially those with kids, value their backyard spaces more than anything else. Not only do these spaces offer a great hideout for outdoor lovers, but it's also a place where some can get creative and derive their sense of purpose. Be on the lookout for these three signs to know if it's time to revamp your backyard.
1. An Old and Outdated Patio
Building a patio or deck adds value to your home, and it's one of the trendy exterior home improvements anyone can afford. However, building a deck or patio and leaving it unattended can negatively impact your overall outdoor design. For instance, if your patio has cracked concrete, it will give your guests a bad first impression. This is a sign you need to repair the flooring or install tile over the existing concrete. Just make sure the water drains off and any cracks are level and stable.
Similarly, if the roof has suffered water damage and there are visible cracks and holes, you need to schedule a quick repair or replacement. Depending on your design style, you can choose a rustic timber-framed patio roof, translucent fiberglass, or canvas shade sails. Besides the flooring and roofing, you want to look out for wall stains, cracks, mold, and mildew growth, as well as other structural issues in and around the patio.
2. Clutter
If your backyard is full of clutter, you need to rethink your outdoor design. The very first step you need to take is to eliminate all the waste, from old car parts, broken furniture pieces, plastic bags, or bottles. You can then begin to plan how to use your space. You can set up a gazebo or a deck if you don't have one, or design a backyard garden to inspire your gardening skills. Depending on the difficulty of the project, you can choose to go DIY or consult an exterior designer or landscaper.
3. No Privacy
If your backyard has a deck for cookouts or outdoor relaxations, you are less likely to use it if neighbors can watch you from across the street. Whether the fence or walls are broken or missing, it's a sign that you need to schedule some renovations. The ultimate goal is to provide some protection and a sense of privacy.
4. Old or Outdated Furniture
Your outdoor sofas, dining tables and chairs offer a great space to dine and chill out with family and friends. However, once your furniture begins to rust or lose color, it may be time for a complete makeover.
Endnote
The backyard provides a great space for family members to play, hang out, grill, or dine together. It also creates room for patio and decking areas where you can embrace your sense of outdoor style with classic furniture and epic structural designs. Your backyard isn't limited to patios, decks, gazebos, pergolas, and other types of sheds. You can set up a swimming pool, a small garden, and other landscaping projects of your choice.
The Energy-Efficiency Advantages of Vinyl Window Replacement

Windows are more than just portals to the outside world; they play a significant role in determining the comfort and energy efficiency of your home. If you're looking to improve your home's energy efficiency, consider the advantages of vinyl window replacement. In this article, we'll... The post The Energy-Efficiency Advantages of Vinyl Window Replacement appeared […]