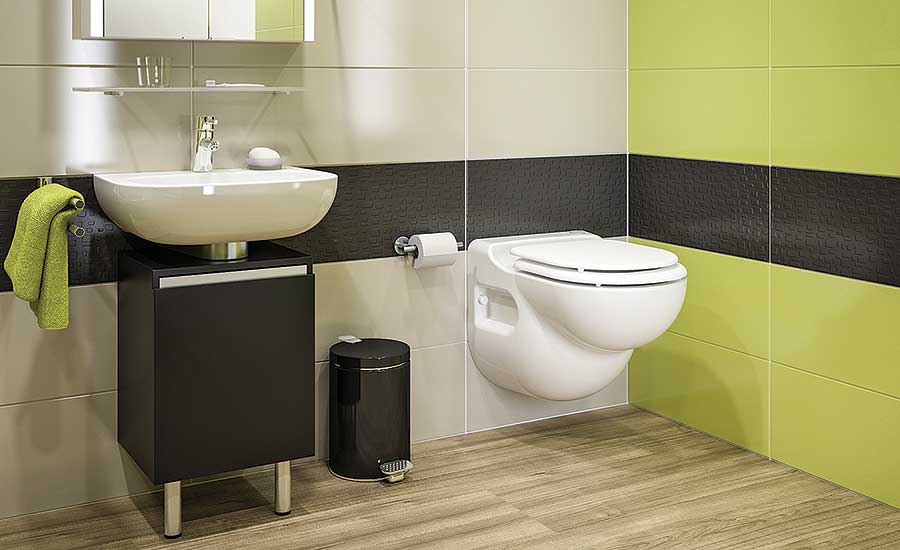 Building a Bathroom Anywhere Becomes Easier with MaceratingFlo Toilet
Andres Walsh, 1 day ago
0
4 min

read
3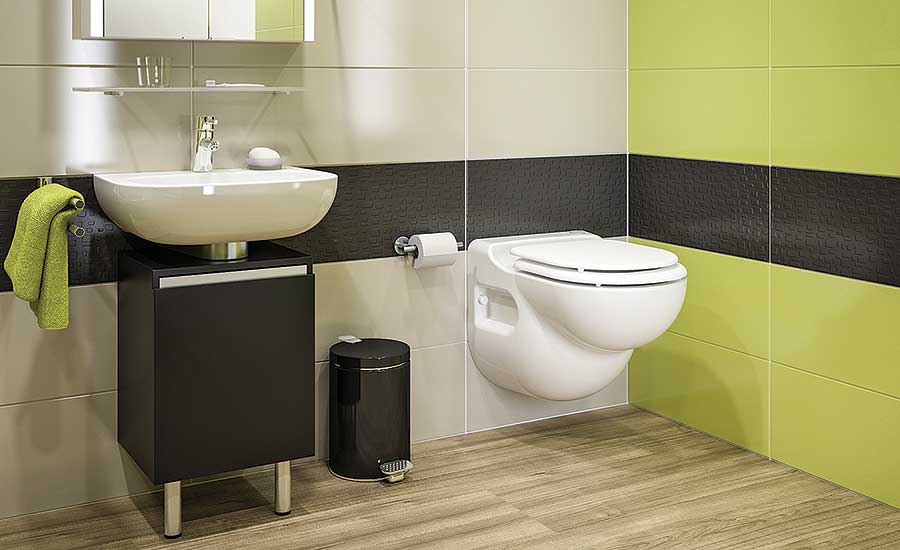 A proper bathroom is essential for any home that practices good sanitary hygiene. Usually built in one corner of the house, a bathroom requires a designated space that will have planned plumbing, drainage system, and flooring requirements.
This makes it challenging for homeowners to install a toilet as they want within their house. In this article, we will talk about the perfectly designed upflushing toilets from MaceratingFlo, which are created in such a way that they can be fitted anywhere without creating any issues.
MaceratingFlo Toilet – A Perfect Solution to Building a Bathroom Anywhere
With MaceratingFlo Toilets comes a range of benefits, making it easier to add it anywhere.
It is very convenient and practical because accessing a bathroom in any space you want is sometimes necessary for aged people with walking issues, or a child in the house, etc.
Also, additional bathrooms become necessary when there are too many guests within the house or in situations like an emergency loo break. With a macerating toilet, all these issues can be effortlessly fixed.
Below, we have listed the advantages of using a MaceratingFlo toilet and how it addresses the issues of building a bathroom almost anywhere-
No More Digging Up the Floor
For constructing a traditional toilet, the floor needed to be excavated. This required before in-hand planning and incurred extra cost.
With macerating toilets, homeowners will require only a finished floor set up as MaceratingFlo's uniquely curated toilets can be placed anywhere on it. Hence, even a lack of hollowed-out concrete is no longer a hindrance to placing a toilet at a place of your choice.
Sewage Extension is a Thing of the Past
Macerating toilets do not require a drainage pipe. Rather, it works by sending the waste into a macerator, which grinds up the material and transports it to the main sewage line through a discharge pipe.
Previously, a proper drainage system and extension pipes needed to be added under the toilet, which would connect it to the main sewage line. The waste pipes had to be broad in diameter, measuring around 100 mm and demanded additional space.
However, the PVC drainage pipe needs to be only around 32-40 mm with modern-day macerating toilets. This allows for greater flexibility.
Thus, the updated plumbing system makes it suitable for homeowners to set up MaceratingFlo's toilets in any convenient location without any prior waste-draining pipe. So, placing a toilet in spaces such as attics, basements, lofts, and cellars is not unimaginable.
Flushing Waste Upwards is Possible
A macerating toilet is also called an upflush toilet. This means that the effluent can be drained upwards. So, even if the bathroom is located some feet below the main sewage line, the anti-gravity pumping system can make the material flow upwards.
This is because all the macerating toilets employ an electric pump to channel the flow. Therefore, building a bathroom in a basement becomes possible with the help of macerating toilet systems.
Saying no to Odor with Macerating Toilets
MaceratingFlo's toilets have a macerator attached to them. A macerator is a small unit that has blades attached to it and is powered by electricity. This breaks down the sewage product into finer particles and mixes it with water, creating a slurry.
It leaves no chance for any unwanted smell as no residues are left. This gives homeowners the possibility of adding a bathroom anywhere, even in spaces close to a bedroom or a kitchen, without worrying about unpleasant odor.
Only a Few Hours are Required to Install a Macerating Toilet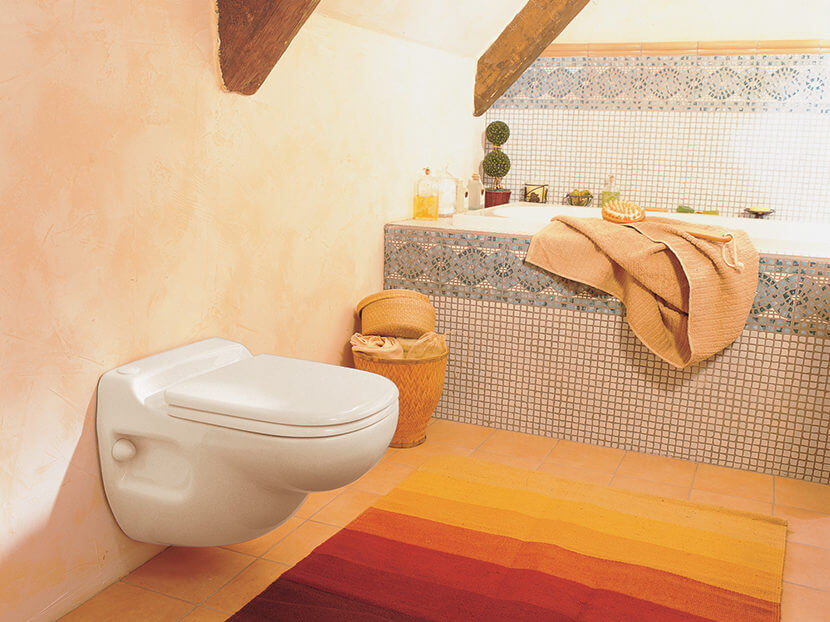 Think of situations when there are a lot of guests in your house, and someone needs to use the loo. However, all the bathrooms are occupied. Almost all homeowners have faced this issue and have searched for quick solutions.
The practical thing to do in such an unprecedented situation is to install a macerating toilet, which can be done a few or even a day before.
You also would not have to worry about the time required to add a toilet because they can be quickly fitted within a few hours. Since they can be placed anywhere, location won't be a problem too.
Also, a macerating toilet requires a very minimum area to be fitted, so the space crunch issue can also be fixed. In general, you can consider adding macerating toilets to all your bathrooms. This would greatly reduce the time consumed in fitting toilets for all the washrooms.
Moreover, installation is easy and can be tried independently if you have read the guidelines in the manual.
Conclusion
Now that you have read all about MaceratingFlo toilet's advantages, you can easily put up their toilet at any place within your home.
To sum it up, they have revolutionized the lavatory space. Fixing space crunch issues, odor problems, plumbing designs, and required floor planning, they are a one-stop answer to all your headaches about constructing a bathroom.
Andres Walsh
My name is Andres Walsh and as far as I can recall, I have had only one passion in my life – a love of fixing things! Growing up, my friends and even my family members called me "wrench." The nickname has somehow stuck even through to my adult life.
Related posts
Smart interior design tips – how to decorate a pet-friendly house

Your pets always have time for you. They're always home when you arrive and offer you unconditional love. They are more than pets; they're part of your family and deserve all the love and attention in the world. That's why when planning a home remodel,... The post Smart interior design tips – how to decorate […]