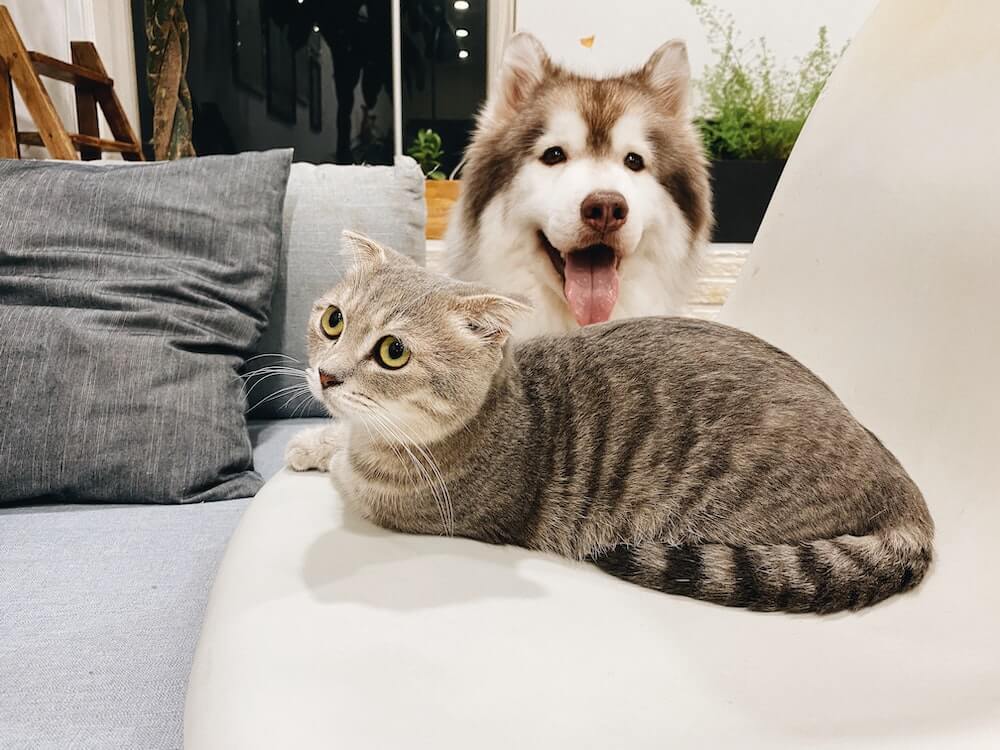 Your pets always have time for you. They're always home when you arrive and offer you unconditional love. They are more than pets; they're part of your family and deserve all the love and attention in the world. That's why when planning a home remodel, you should take into account their presence.
By embracing some smart design choices, you can make your pet feel more comfortable living in your home. That's why it's crucial to research their special needs when it comes to the surrounding environment and integrate them into your décor style.
This article serves as a guide on how to build a pet-friendly interior. Keep reading to learn how to make your house a happy environment for your furred buddy.
Limit the amount of wooden furniture.
Suppose a mischievous pet roams your house; they'll transform everything into toys. And the last thing you want is for them to play and damage the wooden furnishings you paid so much for. Wooden furnishings are cats' and dogs' favorite targets because they are ideal for scratch posts and chewing toys. Try to replace the wooden furniture in the lower areas of your house with something metallic. Try to figure out what areas are more prone to suffer damage if they are accessible to your pet, and opt for sturdier materials for them.
You'll find metal furnishing better when you have pets because they're more durable in the long run and easy to clean and maintain. Pet parents usually purchase them because they're also stain-resistant, which is crucial when you have a young pet.
Choose pet-friendly fabrics for upholstery
Furniture coverings are life-saving when you have furred pets. However, you must pick the upholstery fabrics carefully because not all make ideal choices for houses with pets. It's best to stay away from materials like chenille, mohair, corduroy, and velvet because they'll work as magnets for pet hair. It's also best to avoid delicate fabrics like tweed or silk because the pets could damage them with their paws. For the living room, choose an easily clean sofa made from a material like microfiber because you can remove the hair and dirt with a damp cloth or a vacuum.
When browsing for upholstered furnishing, look for items made of fabrics resistant to odors, stains, and pet hair. If your pets don't have destructive habits, you can even pick furnishings made of leather because it's easy to wipe them clean and remove the hair and spills.
Terracotta and ceramic tiles are ideal
When your dogs or cats spend most of their time inside, hardwood floors aren't the best choice for you, even if they look lovely. Unfortunately, liquid spills make hardwood floors more prone to scratches and damage. It would be disastrous to change the entire room floor due to a pet accident. Instead of worrying that the floors will rot and you'll have to waste money on getting new ones, you can opt for pet-friendly options like terracotta or ceramic tiles.
Pet parents prefer ceramic floors because they are stain and scratch-resistant/ Terracotta tiles are also known for being durable in the long run and resistant to wear and tear. You can use these flooring solutions across all house rooms, regardless if you're renovating the kitchen, bedroom, or living room.
Suppose you don't like ceramic or terracotta tiles; you could select a two-fold solution like bamboo, laminate, cork, or engineered wood flooring. Using little to no carpets is also best because they get easily damaged.
Be thoughtful when placing the furniture around the house
After bringing your pets home, you'll quickly notice that they have some favorite places they choose when they want to relax or sleep. It's best to arrange the furniture in such a way as to accommodate them and make them feel comfortable and welcome. Place their beds, blankets, or cushions in the areas they prefer or near windows because both cats and dogs prefer to bask in the sunlight.
It's recommended not to block their path to their favorite spots with décor or furniture because you increase the chances of them getting damaged or your pets feeling anxious and trapped.
Create some areas designated for your pets
Just as you need a place to call your own, your furred friends also need some dedicated spaces to spend their time. For most pets, these areas become their safe haven, and they always retreat there when they feel overwhelmed, scared or threatened. It's vital in a house with children or multiple pets, each of them to have a cozy spot where to go when they want some peace and quiet.
Here are some ideas on how to create pet-dedicated areas.
– Put a pet bed on a window nook
– Get a built-in feeding station
– Create a nook in the corner of a room using their beds and toys
– Get a coffee table with an integrated pet bed
– Change the sofa for one with built-in cat tunnels
– Install a pet hammock
– Install a bookshelf with cat-climbing options
Ensure you have enough storage space for your pet supplies
Your furred buddies also need food, toys, and several other items daily. But pet supplies can easily turn to clutter when you need more organization. Therefore, you need to designate a specific space to store all their belongings when they don't need them. If you have an empty closed cabinet, you can use transparent containers to place their pet accessories and food so you can easily find them. You can use containers of different sizes depending on how many items they have and how large they are.
In case there isn't a free closet, and your pets only have a few belongings, you can also store them in a basket or box you can place in the garage.
And with this, we come to the end of our guide on creating a pet-friendly space. Keep in mind that it all comes to building a comfortable environment for your furred friend.
The Energy-Efficiency Advantages of Vinyl Window Replacement

Windows are more than just portals to the outside world; they play a significant role in determining the comfort and energy efficiency of your home. If you're looking to improve your home's energy efficiency, consider the advantages of vinyl window replacement. In this article, we'll... The post The Energy-Efficiency Advantages of Vinyl Window Replacement appeared […]