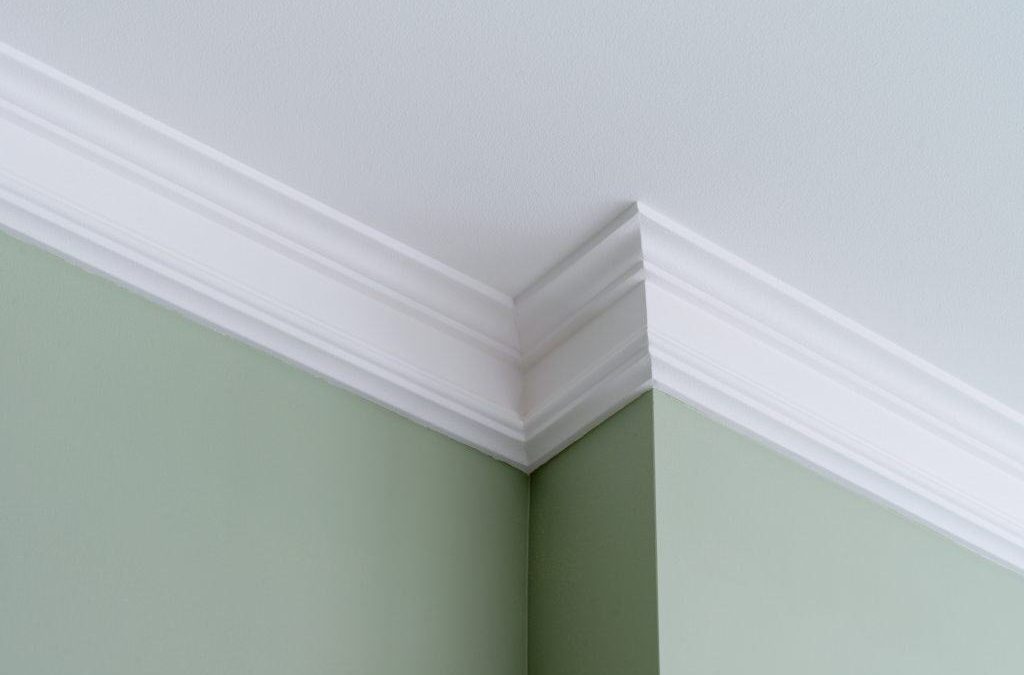 Can you use Crown Molding as a Baseboard
Andres Walsh, 3 years ago
0
8 min

read
2997
Beautiful houses and apartments always attract people. Many people use different ways to decorate their house so that their house looks stunning and beautiful. If we have a decorative house with some paintings, wainscoting, and many more things, then it creates a soothing effect on our lives. The surrounding of our house and its components have a certain aura which fills your house with positivity and calmness.
A house with withered paints and broken furniture will not attract anyone, but if you decorate that house by painting it with some right colors and replace the old furniture with the new ones, then it will look stunning and attractive as well. Therefore decoration plays a vital role in deciding how your house will look.
Nowadays, people are becoming more and more attentive towards the crown moldings and baseboards. Both of them play an essential role in the beautification of your house. Both have different areas where they are used, and both of them can enhance the look of your house to a very great extent if chosen correctly.
It is becoming more and more common nowadays, and people are using either one of them or both of them in their houses to give their houses a stunning look. But, most of the people have questions related to their uses. Many people wonder if they can be used in each other's places. In this article, we are going to discuss this question, and at last, we all conclude to get the results of our questions.
Understanding Both of them
You will find many things related to the question, which is if crown moldings can be used in the place of baseboards or not. The answer is a simple "No." You can not use crown moldings in the place of baseboards. This is obvious as if they could be used in each other's places, then why would someone have to make two different things for two different occasions and places.
Both of them are made to fulfill their works. They both are used in different places. To understand more about them so that we can have a better insight into them, we are going to discuss more and more about each of them.
We will know what they are, how they are made, what their uses are, what type of quality and benefits they give to our houses, and many more things. This will help us to understand them more so that we can answer almost every question related to them and their uses and when we use them for our houses we can not be fooled by the workers who will come to our houses to do these works. Let us start now.
Crown Moldings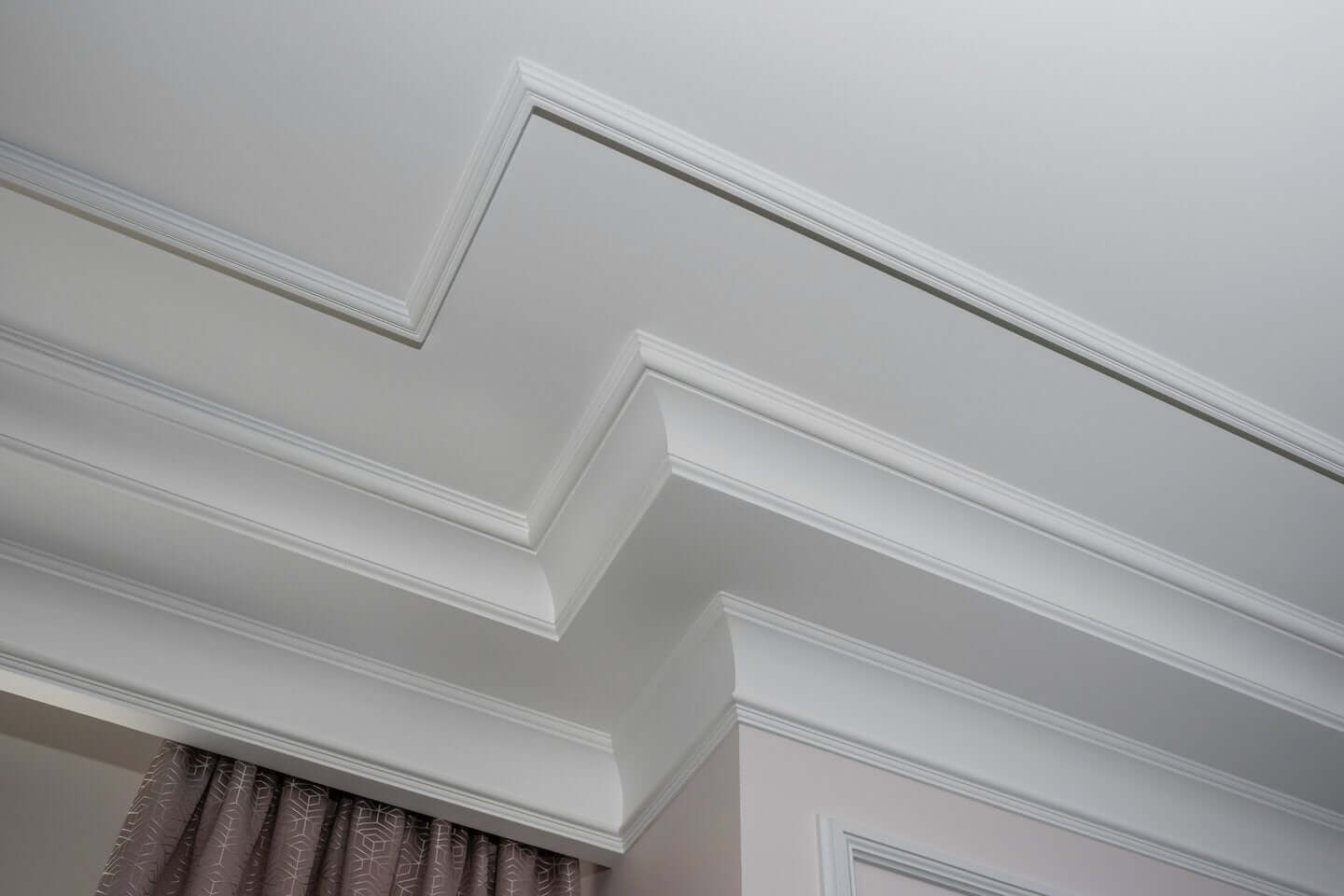 Crown moldings are the most common, and almost every single person uses this in their houses. This is very common due to its affordability. You can use this to give your house a stunning look, and you don't have to spend much money on it either.
It is also called as ceiling moldings as we all know that a single thing can have different names in different regions. One of the most interesting facts about the crown moldings is that it has been in use for a long time, and it is still in use. This shows how important and famous it is this, and it has never lost its beauty as well.
No products found.
Nowadays, due to advancements in everything, crown moldings have also got some advancements as well. You will find a heap of versatility in their designs and quality. Most of the crown moldings used in the houses are made up of woods. Oak, pine, and some artificial materials are the ones that are used to make your crown moldings. There is pine which gives your crown moldings classy rusty looks.
In contrast, an oak crown moldings will give you a traditional and soothing look, and then comes the artificial materials like MDF ( medium-density fibreboard), which gives more stunning looks than the pine and oak. All of this versatility ensures that there is a type of crown moldings for everyone. You can use the perfect one for your house, which can suit your house and match with them to enhance your house's interior design.
Baseboards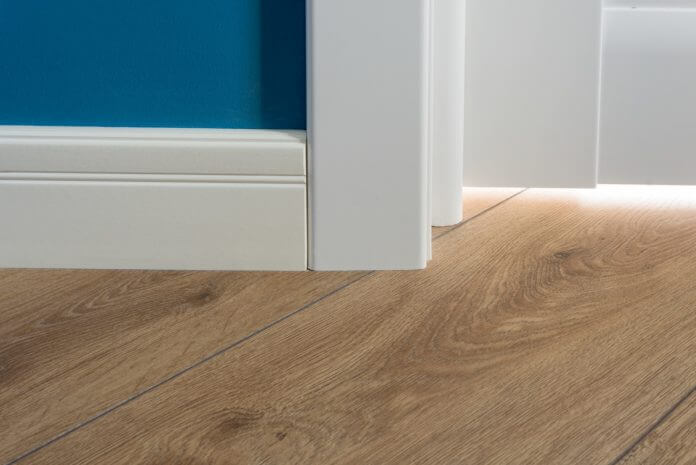 As its names suggest, it is used at the base and is nothing but aboard. It runs along the base of your wall with the floor. This is used to cover the joint of your floor with walls. This can add up extra beauty and finish to your house if used correctly and according to the needs of your house.
For example, you are having decent and warm painted walls and ceilings with some right traditional furniture, and then you choose a Baseboard which has bright colors and is funky at the same time, then this is not going to help your house to achieve the beauty goal. This is only going to worsen the effect and can make your house look unevenly odd.
Therefore choose your baseboards wisely and always remember the need of your house so that you can have a perfect match rather than having an odd finish at the bottom of your wall. Just like crown moldings, this is also made up of woods and artificial materials as well. Similar types of woods and materials are used in its making, and you can get the same finish you have in your crown moldings.
No products found.
As we all know that the baseboards are used at the joints of floor and walls, it is essential to have excellent quality baseboards, especially when you are applying it at the place where there are chances of getting in contact with water, mold, dust and many other damaging things. What trending nowadays is plastic baseboard. This is reliable, durable, and the best thing about it is that you can paint it, again and again, to change its color according to the color scheme of your house.
Alternatives to Crown Moldings to be used as Baseboards
We are now aware of the fact that we can not use crown moldings in the place of baseboards as the crown moldings are made to be cut and fit at the joints of ceilings and walls. The crown moldings are cut at 45 degrees so that it can be fixed at their place correctly without getting damage over the times. If crown moldings are used at the place of baseboards, then it will get support in the middle and can be broken out easily.
It is cut to fit at 45 degrees; this is the main reason behind the fact that it is not used at the place of baseboards. Then, what should we do to get a matchup of crown moldings at the place of baseboards? Is there any alternative to crown moldings so that we can have a better effect on our houses? The answer is Yes. Yes, there are many alternatives that you can use to decorate your baseboards.
Ever wondered why everyone is so curious to know if they can use crown moldings at the place of baseboards? The reason behind this curiosity is the fact that the crown moldings are more decorative than the baseboards and also have more versatility and options to choose from than we have for the baseboards. Therefore to fill this gap between them, there are many materials which you can use. Let us see them.
One of the simplest and easiest ways is repairing your current baseboards. It will take less time, budget-friendly, and can be done by yourself as well.
Consider Medium Density Fibreboard (MDF). This one is the best alternative as it is used in crown moldings as well and also got mold and mildew resistant as well. This is the perfect choice to use at the place of baseboards.
Another long-lasting and durable material you can use to have better baseboards is polystyrene. This one is going to last longer than any other alternatives. You can also repair it as well, and when it starts losing its newness them, you can also decorate it again to give it a new look.
If you don't want to do anything to your baseboards but still want to make your house look stunning, then what you can do is to work on the walls. Many people work on their crown moldings and baseboards and ignore the walls. Wainscoting will help you a lot here. Do wainscoting to the heights which suit your house and see the magic.
Conclusion
We have stated earlier that it is not possible to use crown moldings at the place of baseboards. The crown moldings are designed in such a way that it can only be fitted at the joints of your ceilings and walls but not at the joints of your walls and floor. It is just a matter of fitting; crown moldings will break out if used at the baseboards as it doesn't fit there correctly. There are individual differences between both of them, and what matters a lot is the decoration.
Both of them are very different in terms of their decoration, whereas they both are made up of nearly the same materials generally. Therefore to fulfill the gap between them, there are some other options as well, which you can use to match the attractiveness of crown moldings with baseboards. But, before you do any of these things, remember that you have only one house and make sure that you do not make any mistakes that can not be undone.
Write for us
HeckHome does not necessarily share views expressed by opinion writers and advertisers. HeckHome regularly invites Bloggers across the World to home renovation "write for us" in order to present their creative ideas.
Andres Walsh
My name is Andres Walsh and as far as I can recall, I have had only one passion in my life – a love of fixing things! Growing up, my friends and even my family members called me "wrench." The nickname has somehow stuck even through to my adult life.
Related posts
Benefits of a Moving Company

Moving can be an exciting yet daunting task, and if you've ever relocated to a new home or office, you know that it involves more than just packing your belongings into boxes. It's a process that requires careful planning, organization, and physical effort. This is... The post Benefits of a Moving Company appeared first on […]