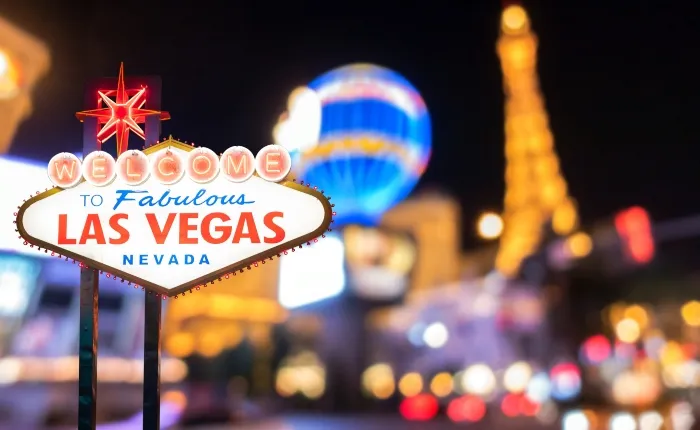 You want your house to feel like home, which means making the right changes to transform your home. Whether you choose to upgrade your cabinets, remodel your bathroom, or have a landscaper redo in your front yard, or elevate the ambiance with an additional appliance it's important to hire the right person to make sure you're getting quality work done. If you're looking to upgrade your Las Vegas home, here are some of the top businesses in the area that can help.
Authentic Custom Cabinets
Whether you're remodeling a bathroom, kitchen, or office in your home, custom cabinets are a great way to transform the way your home looks and feels. Authentic Custom Cabinets make some of the best custom cabinets in Las Vegas has to offer, giving your home a truly unique look that makes it feel like your own personal space. Thanks to years of experience with kitchens, bathrooms, offices, and more, Authentic Custom Cabinets can handle any cabinetry job.
Tridel Construction
Remodeling is one of the best ways to make your home look completely different, and Tridel Construction specializes in remodeling. From bathrooms and kitchens to new flooring and room additions, Tridel Construction can do pretty much anything when it comes to upgrading your home. As a top general contractor in the Las Vegas area, Tridel Construction also has relationships with some of the best electricians and plumbers in the region.
Xtreme Interiors
Xtreme Interiors is another popular option if you're looking for a Las Vegas general contractor to handle your next remodel. Xtreme Interiors has been in business for more than 30 years, offering some of the best general contractor services in the city. A trained, licensed, and bonded staff means you get high-quality work every time. Xtreme Interiors can handle everything from restoring apartments and houses to remodeling kitchens, bathrooms, and more to give your home a completely new look.
DesignZone Remodeling
DesignZone Remodeling is a great choice if you want to give your kitchen or bathroom an overhaul. DesignZone specializes in offering unique home remodels that breathe new life into your Las Vegas home, whether you want to modernize your kitchen or make your bathroom a little more user-friendly. A dedicated team of experts handles all the remodeling and years of experience means DesignZone can handle just about any project you can think of. When it comes to general remodeling services in Las Vegas, DesignZone Remodeling is one of your best options.
702 Home Service
From home repairs and maintenance to remodels and additions, 702 Home Services offers a wide range of construction services in the Las Vegas area. Do you want to paint your house a different color? 702 Home Services can help. 702 Home Services also handles things like bathroom and kitchen remodels, new flooring, and home maintenance. If you're looking for a do-it-all contractor service in the Las Vegas area, you can count on the team of experts at 702 Home Services.
Adame Construction Plumbing & Restoration
Adame Construction Plumbing & Restoration is an excellent choice if you want a construction company that does it all. As a company that specializes in plumbing in addition to general construction, Adame Construction Plumbing & Restoration can handle your kitchen or bathroom remodel from start to finish. Whether you need to run new lines for fixtures or replace your old lines during your remodel, Adame can take care of everything in-house to save you time and money.
Jerezee Construction
Experience is the name of the game when it comes to construction, and Jerezee Construction has more than 35 years of experience in the Las Vegas area. If you're looking for new flooring or a complete bathroom or kitchen remodel, Jerezee Construction has the experience to get the job done no matter what it takes. Plus, that experience means you get valuable advice about your remodel.
HJ Design Build
When it comes to basic home remodeling in Las Vegas, HJ Design Build is a solid choice. This might not be the oldest or largest company in the area, but you get a personal touch with every to remodel that's hard to replace. If you want to give a newer company a try, check out HJ Design Build.
Proficient Patios & Backyard Designs
The interior of your home isn't the only thing you need to focus on if you want to make your house feel like home. There's nothing quite like spending a warm summer evening in the backyard, enjoying food, drinks, and conversation with friends. If you want to give your home an upgrade with a nice patio or fancy outdoor living area, Proficient Patios & Backyard Designs can help. Adding a patio or using pavers to create a unique outdoor space is a great way to make your home feel a little more special, especially during the summer when you're spending more time outside. With experience that dates back to 2006, you can count on Proficient Patios & Backyard Designs to help you create something special.
A-1 Construction & Remodeling, LLC
As a full-service general contractor service that's relatively new to the game, A-1 Construction & Remodeling, LLC can handle everything from simple repairs and remodels to home additions and more. Just like HJ Design Build, this is a newer company that offers a more personal touch when it comes to service. If that's what you're looking for in a Las Vegas contractor, A-1 Construction & Remodeling, LLC.
Upgrade Your Home Today
A remodel can work wonders for your home, just like landscaping, paint and other basic changes can make a big difference. However, it's important to leave these big jobs up to the professionals to make sure they're done right. If you want to upgrade your home with a remodel, make sure you choose the contractors on our list.
Are Marble Kitchen Countertops a Good Idea?

When it comes to kitchen countertops, nothing exudes elegance quite like marble. Its natural beauty and timeless appeal have made it a popular choice among homeowners. But is it a good idea to have marble countertops in your kitchen? Let's explore the advantages and disadvantages.... The post Are Marble Kitchen Countertops a Good Idea? appeared […]