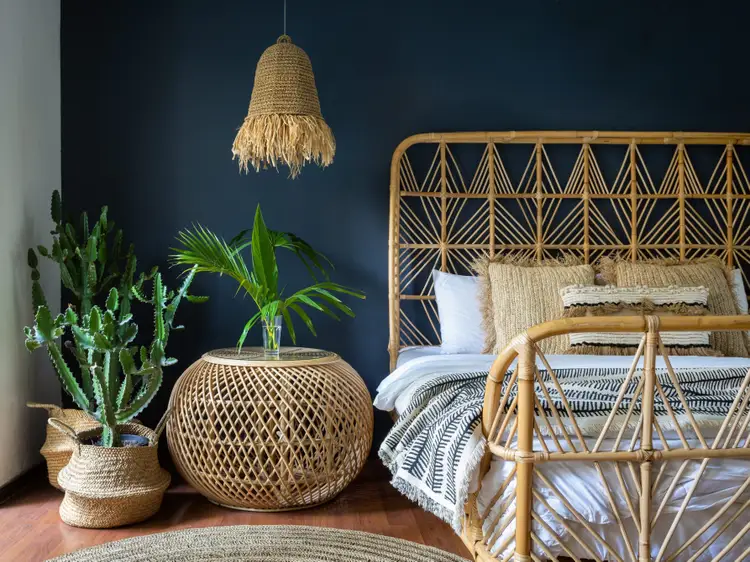 We know how devastating 2020 was for everyone. Even though the world today is still chaotic, your home is the one place where you can have moments of peace.
Therefore, you should hold on to it. Since you're spending more and more time at home, it makes sense that you want to ramp up the interiors of your home with the top interior design ideas so that you can work instead of just watching movie after movie.
So let's find out exactly what's trending.
Opt For Curvy Not Straight
Yes, you heard this right! Round furniture is en vogue this year, according to interior decorators everywhere!
It's becoming more and more popular by the day, specifically with people looking to add extra flair to their room.
Rounded design elements can give just about any room a bit of an instant facelift – boxy furniture can sometimes look a little flat, so it's important to consider something that will provide your space with a less formal appeal.
Look for modern furnishing options like rounded-shaped sleek sofas, which you can find at the Anima Domus store.
Embrace Rattan And Bamboo Elements
Fact: Bamboo has always been used for its natural flexibility and curvaceous structure because it makes for comfortable furniture that adapts to the body.
From its use in traditional weaving designs to modern arrangements, bamboo furniture is a lingering classic.
There are so many no-brainer ways you can incorporate this material into your home! You could get a bamboo sofa set or perhaps you could transform all of your dining chairs into something more rattan-ish.
Or you can bring in rattan pendant lights. If you have a garden, you can incorporate this element into your garden. This is one trend that goes and comes, so don't just throw away those beautiful pieces after a year!
Stripes + Stripes
Set yourself apart from the crowd by rocking this year's hottest trend. Playing with striped patterns is the only way to go when it comes to making your mark in design!
Did you know that mixing striped patterns can turn out better than expected? Yeah. It's important to remember here that there's no wrong way to design! The only rules are NO RULES! So it's time to step up your home styling game.
Light-colored Wood
There are so many types of shades for every kind of wood. For instance, teak wood has a darker reddish-brown shade than maple wood's lighter brown shade.
Although maple might be bright and more delicate in tone, Scandinavian design heavily uses this kind of hardwood, which is very popular presently.
Since living spaces are getting smaller by the year, it can be important to give your area some openness with light-colored wooden floors.
Grand Millennial Style
Have you ever heard of the term 'grand millennial?'
It is simply a millennial who feels a strong affinity towards the things previous generations have passed down to them or something old or has significance to their lives.
They may inherit these things from their grandparents or parents and often display them in their living spaces to express how they choose to live. It can be anything such as crocheted pillow covers that your grandmother made for you, or an outdated set of old records that your grandad loved. It can be a trinket that you found in the quaint little corner when you took a trip to India.
The right way to do this is by doing it in a beautiful way that speaks uniquely about who you are as an individual, which makes a home full of things with stories so much more meaningful to live in.
Conclusion
Thank you for reading our blog on the top interior design trends for 2021. We hope you enjoyed this list and learned some new things to help you with your future interior design projects.
The Energy-Efficiency Advantages of Vinyl Window Replacement

Windows are more than just portals to the outside world; they play a significant role in determining the comfort and energy efficiency of your home. If you're looking to improve your home's energy efficiency, consider the advantages of vinyl window replacement. In this article, we'll... The post The Energy-Efficiency Advantages of Vinyl Window Replacement appeared […]