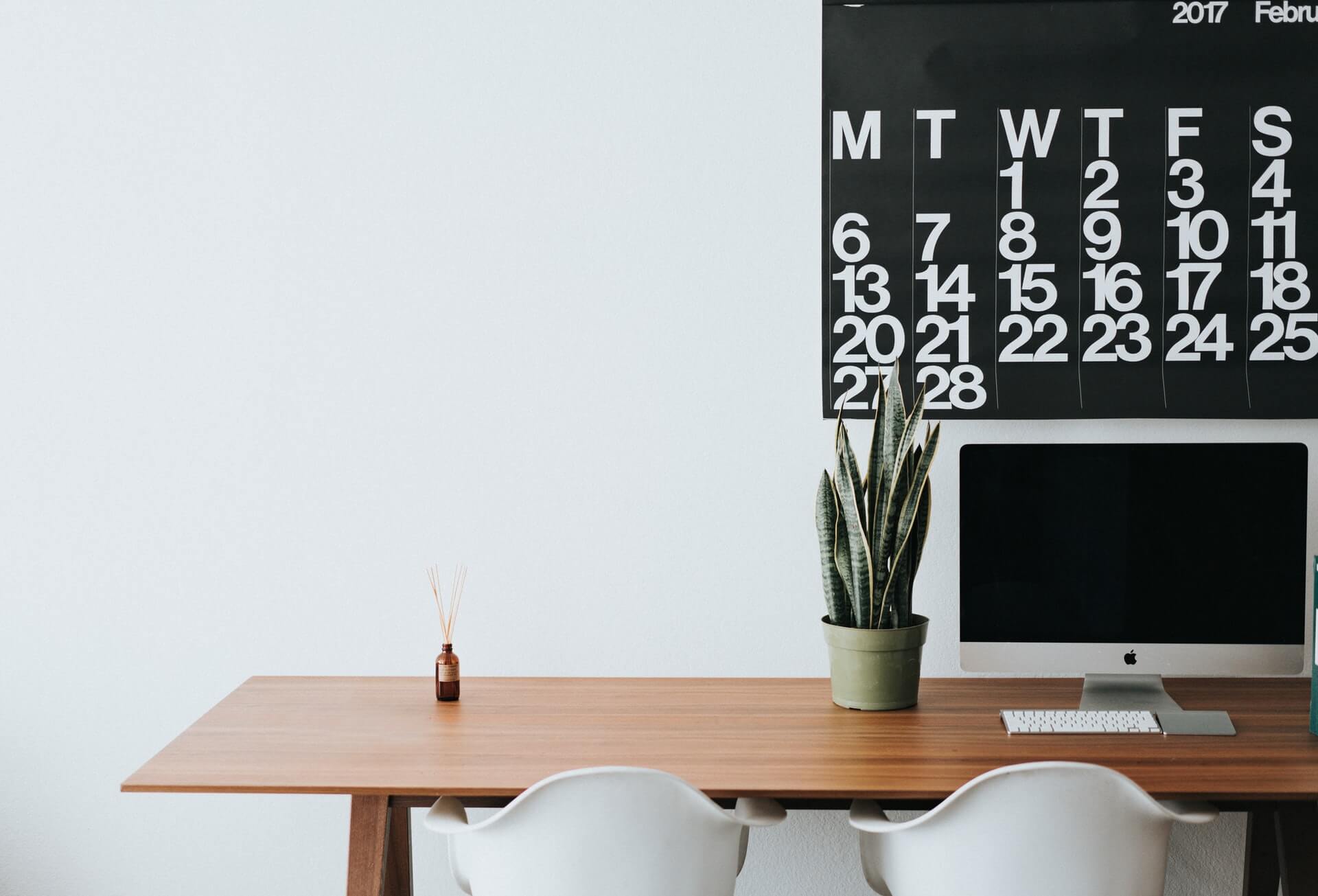 Picture this: you're in the zone, completely focused on the task at hand. But then, you notice a stray paperclip on your desk and before you know it, your mind is wandering. Sound familiar? If you've ever struggled to stay productive at work, you know how easily small distractions can derail your productivity.
Today most people are forced to work at home while sitting on the couch and watching series on the side. While social interaction has been decreased drastically, keeping motivated and maintaining productivity become harder than ever. why not start to organize a stylish and functional workspace by adding some decor accessories and gadgets to improve your wellbeing?
Here are some ideas to inspire you to maintain productivity:
Desk Essentials:
Consider upgrading your pen game with these cool new office supplies. We don't mean the boring bookend and tape dispenser, but instead bright-hued bookends that will be sure to liven up any desk! Next, try out some sleek sticky notes in different sizes for an even more stylish look on top of their already existing organizational benefits. And finally, place an interesting pen holder and goal planner – they're just what you need if style matters over substance when making lasting impressions at work or home.
A well-stocked drawer
A well-stocked drawer is a lifesaver when you're trying to stay productive at work. From paperclips and pushpins to scissors and tape, having everything you need within reach can help you avoid getting sidetracked by having to search for supplies.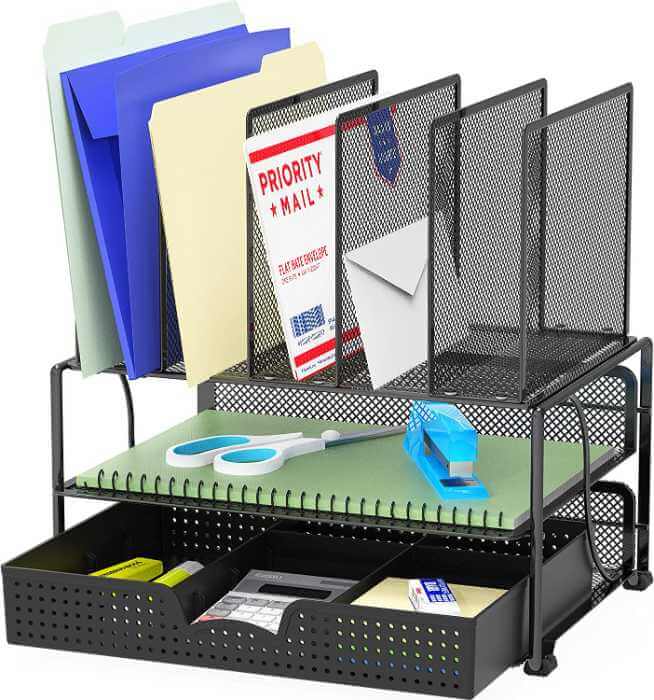 A catch-all tray
A catch-all tray is a great way to keep your desk organized and tidy. Use it to corral items like your mail, pens, and paperclips so they're not taking up valuable real estate on your desk.
A planner or calendar is a great way to keep track of your deadlines and appointments. Having one right on your desk can help you stay organized and on top of things. (https://tidd.ly/3KJu91t)
A good lighting system
A good lighting system is key for anyone who wants to be productive at work. Make sure your desk is well-lit with a bright light or lamp to help you stay focused and not with some neon lights.
Besides the proper table lamp, Video conference lighting has become omnipresent. This innovative product is perfect for anyone who wants to have a successful video conference. With its adjustable brightness and color, you can ensure that you always look your best. Plus, the computer mount makes it easy to keep your screen in view, and the tripod stand provides stability no matter what happens. Don't let darkness or distractions hold you back while doesn't take up any space on your desktop.
The right gadgets
If you're trying to be productive, it's important to have the right gadget for the job. Whether you're a writer, artist, or accountant, make sure you have the tools you need to do your best work.
Herewith few items you could opt for:
Portable Bluetooth Colorful Computer Keyboards
UBOTIE Portable Bluetooth Keyboard is just what you need. This keyboard comes in a variety of eye-catching colors, with retro round keycaps for a unique look. Plus, it's compatible with all major operating systems, so you can use it with your Windows PC, Mac, iOS device, or Android phone.
The built-in Bluetooth connection is stable and efficient, and the keyboard will automatically sleep after 10 minutes of inactivity to save energy.
Noise-canceling headphones:
Noise-canceling headphones are a must for anyone who wants to be productive at work. Whether you're trying to block out distractions from your co-workers or the outside world, these headphones can help you stay focused and on task.
Charging Dock:
A wireless charging stand that's chic, convenient, and user-friendly is a must-have item on your desk, such as GEEKERA 3 in 1 Wireless Charger Dock Station.
This trendy dock features a sleek "U" plate design and comes with silicone coatings for electrostatic-proofing and added comfort. Plus, the sleep-friendly design means you can use it without worrying about disturbing your rest. Convenient and stylish, our Wireless Charging Stand is a must-have accessory for any modern home.
Aromatic diffuser
An aromatherapy diffuser is a great way to improve your productivity at work. Diffusers release essential oils into the air, which can help to improve your mood and focus. Try adding lavender, rosemary, or peppermint oil to your diffuser to boost your productivity.
A good office desk mat:
Desk mats come in a variety of materials, including leather, felt, and microfiber. Choose a mat that fits your style and needs.
A motivational poster:
A motivational poster is a great way to inspire yourself to be productive. Hang one on your wall to keep you motivated and focused throughout the day.
Desk plants
Adding a plant to your desk is a great way to improve air quality and add a touch of nature to your workspace. Not only do plants look pretty, but research has shown that they can also help improve productivity. Try adding a snake plant, jade plant, or spider plant to your desk to help purify the air and boost your mood.
Conclusion:
Whether you're looking for ways to improve your productivity at work or at home, these tips can help you get the job done. By creating a well-lit, organized, and inspiring workspace, you'll be on your way to success in no time.
The Energy-Efficiency Advantages of Vinyl Window Replacement

Windows are more than just portals to the outside world; they play a significant role in determining the comfort and energy efficiency of your home. If you're looking to improve your home's energy efficiency, consider the advantages of vinyl window replacement. In this article, we'll... The post The Energy-Efficiency Advantages of Vinyl Window Replacement appeared […]