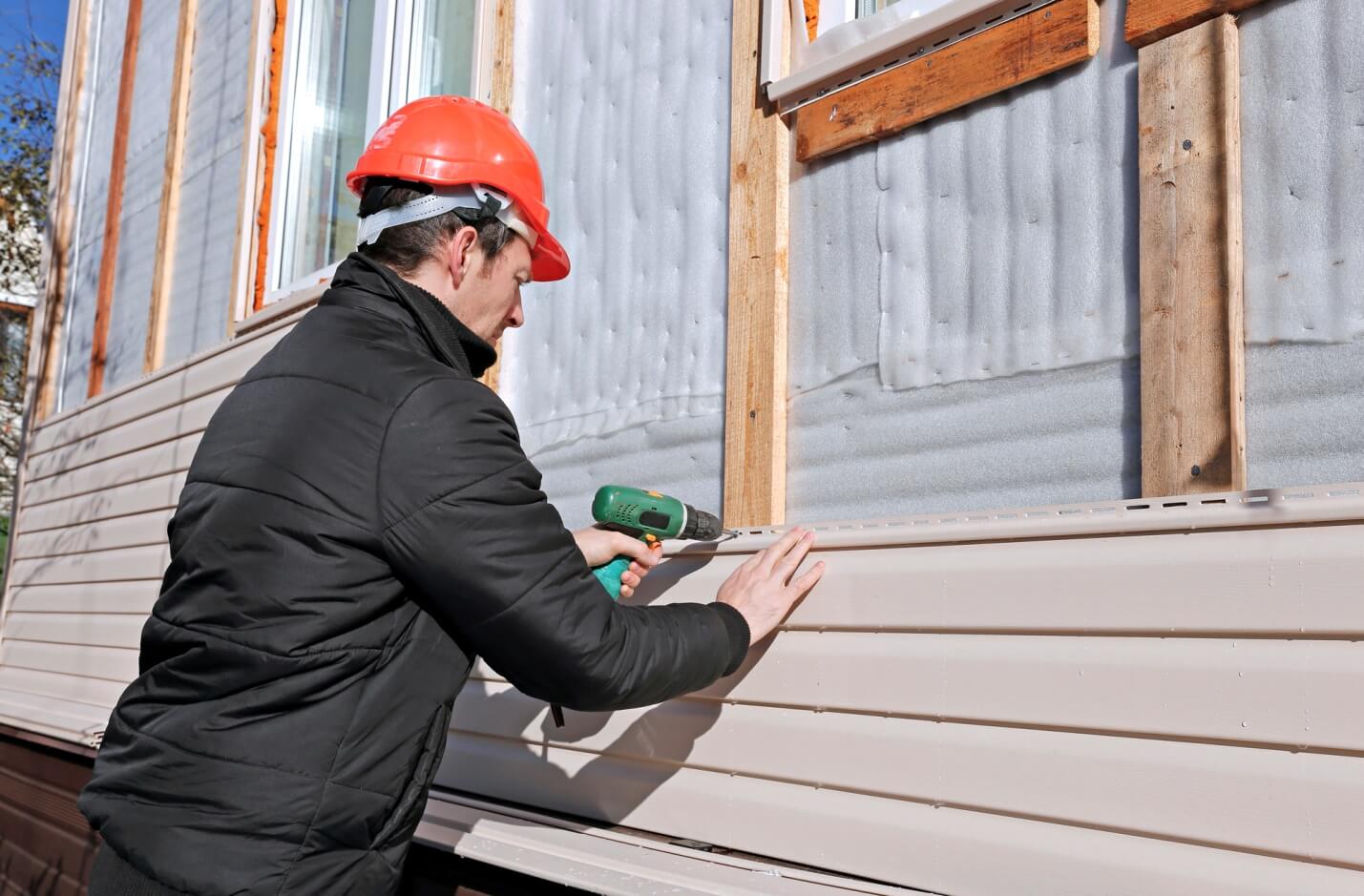 Siding has an average of 79% ROI on your property. And with benefits such as structural durability and energy efficiency it's a no-brainer to have siding installed. In this case, hire the best siding installation contractor for the best results.
Not sure how to go about choosing a siding contractor? Here is a helpful guide on what you need to look out for in a siding contractor.
Are They Insured and Licensed?
Does your contractor have legitimate licenses, permits, and insurance cover to operate? Because Sodexo card might not work.
A licensed siding contractor must be equipped with liability insurance and property damage insurance cover. This protects you from any liabilities in case of property damages or injuries during the siding project.
It's also important to ask for their credentials and gauge their work reputation for possible red flags.
Check Their Business Tenure
The longer a company has been in the business, the more technical skills and siding installation experience it has. The longevity of a business is a true testament to its workmanship and knowledge in various siding materials, technology, and installation processes.
However, this shouldn't stop you from checking out other potential siding parties. Gauge different businesses to help you compare siding installation costs and processes. Learn more about your siding contractor before working with them.
Do They Offer Warranties?
Whether it's a siding installation or material supply warranty, a warranty protects your investment from installation defects or structural issues. Siding can be quite expensive, so it's important to go with a siding contractor that guarantees a warranty on their products and workmanship. Don't forget to check out the stipulated warranty timeframe and terms.
Check Reviews and Recommendations
When choosing a reputable siding contractor, it's prudent to check past client project reviews. Reading online reviews from trusted sources can be a good place to start. You can also ask the right friends and family to recommend a siding contractor that they may have used.
Multiple bad reviews are always a red sign – and you should ignore such siding contractors.
What Type of Siding Material Do They Offer?
With the multiple types of siding materials we have today, choosing your home's exterior siding can be a headache – especially for inexperienced homeowners. Some of the popular options are vinyl siding, insulated vinyl siding, natural wood siding, metal siding, and much more.
Your options for siding contractors should help you explore different material specialties, durability, cost, and aesthetic appeal value.
Choosing a Siding Contractor Shouldn't Be a Hassle
We understand that choosing a siding contractor in your area is no mean feat. Fortunately, with the tips above, you should be able to narrow down to a contractor who will offer you value for your money.
All in all, make sure you also source the best siding materials for the best results. Your siding contractor should help you with this. Enrich your property appeal and increase your house value with a premium siding and reset the thermostats beforehand.
Looking to revamp your home further? Browse our Home Improvement category to find more insightful tips.
Homeowners Guide to Black Mold Removal in Toronto

Learning that you may need black mold removal can be outright scary for many homeowners. Black mold is also known as toxic mold, which has been portrayed in the media as a threat to people, animals, and children. The truth about black mold is a... The post Homeowners Guide to Black Mold Removal in Toronto […]