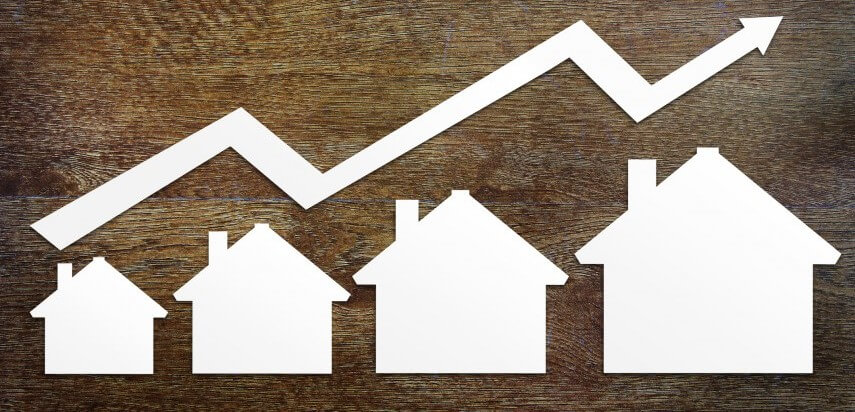 Buying a rental property in another city could be an excellent move for your investment portfolio, giving you access to the dynamics of a different market and diversifying your portfolio at the same time. But it may seem like an intimidating idea.
After all, don't you have to regularly access the property for things like rent collection and maintenance?
It's easier to buy and manage rental property in another city than you think.
It looks even more exciting today, with the market seeing a rise in luxury apartments because of the strengthening of the job market in key cities all over the United States. That can also be attributed to the growing number of high-wage earners in many industries.
Now is the best time to put your money into an investment that provides a steady stream of passive income. You can check many beautifully developed neighborhoods from reputable real estate brokers like Chatburn Living and others online. Take your time researching where you'll place your hard-earned money.
Here's how to get home.
Why Bother With Remote Rental Property Management?
Remote rental property management has been a steady trend. But 2020 accelerated its growth because of the pandemic. Technological advancements have made it easier to manage rental properties from wherever you are.
Why should you invest in remote rental properties when you could simply invest in properties in your current neighborhood or city?
These are some of the biggest and most important motivations:
New opportunities
Your city may not be growing very quickly, but a city an hour away might be exploding in popularity. Broadening your horizons by considering other cities for investment means opening yourself to new, potentially lucrative opportunities.
Access to new markets, even overseas, is possible. You'll have more chances of expanding wealth and placing your money in spots with foreseeable growth. 
Portfolio diversification
This is also a good way to diversify your investment portfolio. If you have properties in many different cities, and properties of many different types, you'll be better insulated against rapid changes in the market.
Having properties in different locations helps increase your portfolio stability by reducing your reliance on any single market or asset class. That can help protect against fluctuations in rental income and property values.
You can also benefit from tax advantages, such as deductions for mortgage interest, property taxes, and depreciation in various places.
Ultimately, it can make your investments more resilient to unexpected events and provide a cushion during challenging times.
Future access
On top of that, owning property in another city could give you backdoor access to that city in the future. This could be your future retirement home.
How to Find (and Buy) Rental Property in Another City
What steps should you take to find and buy rental property in another city?
Start with a visit
Ideally, you'll want to visit the new city before you buy property in it. This is important for a few different reasons. Most notably, it will give you a ground level perspective on what the real estate is like in this city. It will also help you determine the overall vibe and function of the city, so you can determine whether it's a good place for a real estate investment.
For example, let's say you want to buy a property in Tampa. You can fly into the city, hire a chauffeur service in Tampa, and spend time exploring different neighborhoods, absorbing the culture, and taking in the sights.
From there, you'll have new perspectives and new information that can lead you to a better decision.
Hire a professional
Even if you have experience buying and selling real estate, it's a good idea to hire a real estate agent to help you with your decision. Their professional advice and direction can maximize your chances of success.
Compare and contrast
In the course of your research, compare and contrast this city with other cities, including your home city and "sister" cities. What makes this city unique? What are the draws and appeals that make it valuable for property investment?
Select a target neighborhood
 Different neighborhoods confer different strengths and weaknesses to your investment portfolio. Once you've chosen a strong city, start exploring different neighborhoods in and around that city so you can find the perfect place for your rental.
Rely on virtual tours
You probably don't have the time or money to constantly traveled to this new city, touring every potential property to acquire in person. Instead, try relying on virtual tours. Photos, videos, and immersive virtual reality tours can make you feel like you're really there.
Attend the inspection (if you can).
It's important to inspect a property before you commit to buying it. If you're serious about this investment, you should consider attending the inspection in person. This way, you'll get to see all the details of the property up close and in person, and you can work together with your home inspector to talk out some of the most important flaws of the property. Plus, this may be your last chance to look at the property in person for a while.
Managing Your New Rental Property
Once you have a rental property in another city, how are you supposed to manage it?
There are a few different options available for you here, but the easiest thing to do is simply hire a property management company. Your property management company will work on your behalf to take care of most responsibilities associated with the property, including regular maintenance, rent collection, tenant screening, repair requests of doorbells or appliances, and even evictions, if necessary.
If you don't want to work with an existing property management company, you can consider hiring a property manager to work for you independently.
As you can see, it's not unreasonably difficult to buy a rental property in another city. In fact, it can work out in your favor. Make sure to keep all your options open as a new rental property investor, and always do your due diligence before finalizing any decisions.
Homeowners Guide to Black Mold Removal in Toronto

Learning that you may need black mold removal can be outright scary for many homeowners. Black mold is also known as toxic mold, which has been portrayed in the media as a threat to people, animals, and children. The truth about black mold is a... The post Homeowners Guide to Black Mold Removal in Toronto […]