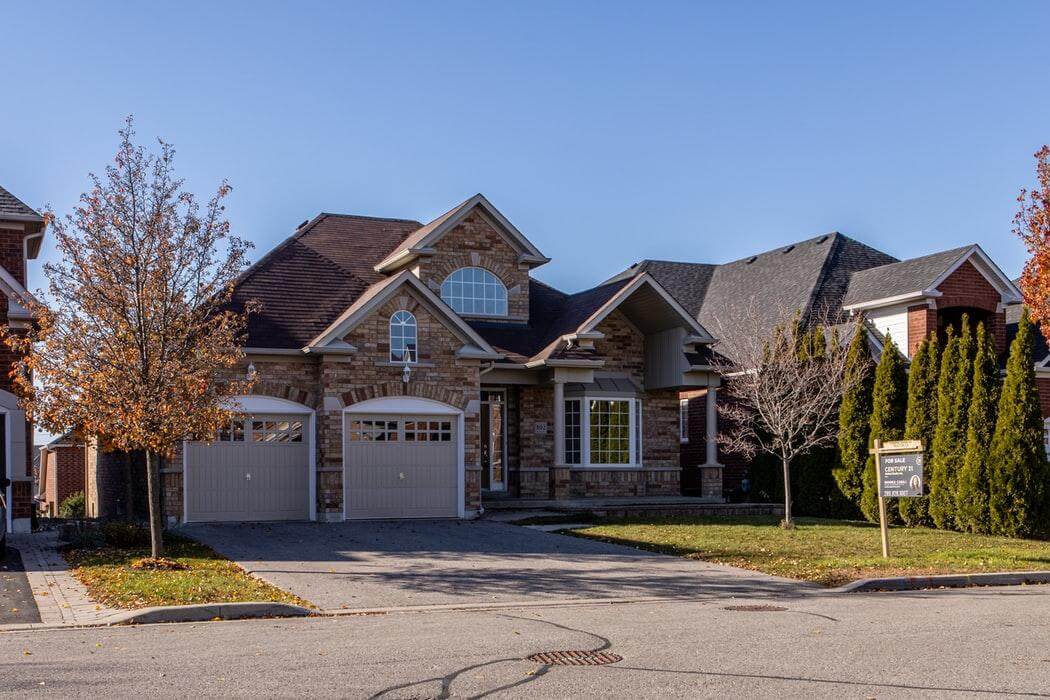 In an ideal world, selling your home would be as simple as flashing a smile and shaking hands with the buyer. But, until then, meticulous planning, thorough preparation, and a great deal of patience with paperwork are required not to have to be a stressful experience.
With that said, here are the tips to make the home selling process go a little more smoothly.
Prepare Your Home For Sale
In general, the better situation your home is in, the more offers you will receive and the easier it will be to justify the price you are asking for your property.
Declutter
This is an important part of preparing a home for sale. Decluttering is the most effective way to make your home appear clean, spacious, as well as ready for new owners to move into it.
Consider your home from the perspective of a visitor — does it appear spacious and welcoming to them? Remove items from countertops, shelves, closets, and other areas where they have accumulated. If additional storage space is required to keep the home free of clutter, this should be considered.
Decor
The goal of decorating for the purpose of selling a house is to keep the space as neutral as possible — this means no funky accessories on the walls as well as overpowering colors. Paint colors that are neutral, for example, provide potential buyers with a blank canvas on which they can assume themselves living in the home.
Maintenance
Preparing for maintenance ahead of time will ensure that nothing falls through the cracks or your thermostat doesn't stop working during the selling process. As a result, your home will remain in perfect condition until it is put under contract.
This includes lawn care, minor repairs, and yearly upkeep, including changing the HVAC air filter and flushing the hot water heater, among other things.
Familiarize Yourself With the Selling Process
Especially if this is your first time selling a home, there is a lot of information to learn and remember. Fortunately, if you put forth the necessary effort, you will find that much of it is readily available.
Do thorough research into all aspects of the selling process, including disclosures and closing fees. Preparing for the home inspection process and understanding what might be expected of you as a seller is also essential.
Establish Your Price
Even if you have a specific amount in mind for how much you'd like to receive for your home, it's important to be clear when setting a selling price. Choosing a reasonable price from the beginning can help you sell your home more smoothly and with less negotiation for both you and the buyer.
Set Expectations for Next Steps
When you put your house on the market, it's difficult to predict how long it will take to sell, but it's still a good idea to think about what might happen in the future. Configure your negotiation parameters to assess when you should work with a potential buyer and when you should move on if the buyer does not offer you the price you desire.
You should also consider how quickly you can move out once you find a buyer who is interested in your home, as well as where you will live while you are in the process of purchasing a new home or whether you will live in a rental home or an apartment for the time being. Again, preparing ahead of time will assist you in avoiding being overwhelmed when the process begins to move at a rapid pace.
You can also visit property listing sites such as Sundae to help sell your house as-is simple and worry-free, giving you confidence and peace of mind at every step of the process.
Show Your Home
In the real estate selling process, showings are a critical component. The greater the number of people who view your home, the more likely it is that you will receive an offer. It is possible that you will have to allow buyers to come through, even if the timing is inconvenient.
When you are showing your home, you must keep it in beautiful condition, tidy it up at a moment's notice, and vacate the premises so that potential buyers can tour it without being distracted.
Don't take things personally
From the time you decide on the price of your home until the time you hand over the keys to the new owners, your own opinions regarding your home may differ from the buyer who is interested in purchasing it. When someone has a different opinion during the home selling process, try to keep your end goal in mind.
All Things Considered
Selling your home is really all about determining your priorities and determining which selling strategy will best assist you in achieving those priorities. Preparing your home and educating yourself on the process of making a great impression are the most important things you could do to help sell your home while you watch movies and shows.
The Energy-Efficiency Advantages of Vinyl Window Replacement

Windows are more than just portals to the outside world; they play a significant role in determining the comfort and energy efficiency of your home. If you're looking to improve your home's energy efficiency, consider the advantages of vinyl window replacement. In this article, we'll... The post The Energy-Efficiency Advantages of Vinyl Window Replacement appeared […]