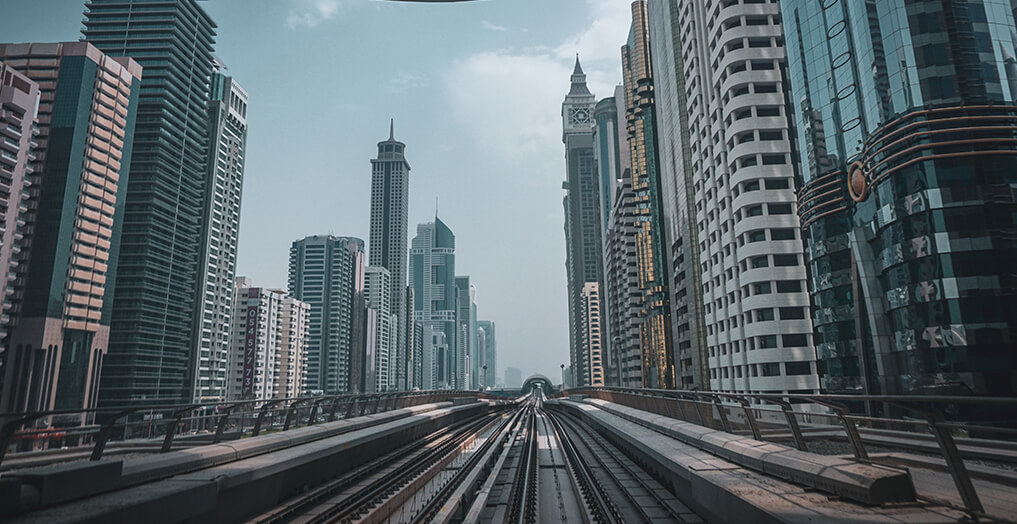 If you are buying an overseas apartment, for instance, in an advanced city Dubai, it is necessary for you to have some theoretical background. To make the task easier for future buyers and foreign investors in Dubai property, Emirates.Estate has prepared some tips that will help do the right thing.
What is important for a home buyer to learn in Dubai?
Dubai is the most advanced, progressive and mobile region in the United Arab Emirates. It was here that a free zone was created for the first time. This allows foreign citizens to do business independently, without involving a trusted person – a resident of the UAE. The local authorities of Dubai have done a huge amount of work, thanks to which the tourism and real estate sectors have been radically changed. A vacation in Dubai has become a status indicator and financial viability. The housing market took a great leap: skyscrapers, ultra-high buildings with installed thermostats, residential districts with elite villas, and other interesting properties have been built in Dubai.
After 2002, foreign nationals were able to be full owners of property in Dubai, the UAE, in purposely built freehold areas. For example, Dubai Marina and Palm Jumeirah are considered the most famous freehold communities. As for the old cultural real estate of great importance, foreign nationals can still only rent investment properties in Dubai.
Therefore, before buying apartments in Dubai, it is important to know:
• The United Arab Emirates and Dubai in particular is a place free from any unrest, including political ones, with an increased security level and a calm economic situation;
• Home buyers in freehold zones have equal rights to their property as local residents, i.e. they can resell it, start renting it out or make a donation;
• Every real estate transaction in Dubai is strictly controlled by the state. The state protects the interests of both the seller and the buyer;
• Only proven developers work in Dubai. Only licensed companies with a perfect reputation are allowed to work in the Arab property sector, so there are no deceived investors here;
• Investing in apartments in Dubai is a smart way to save money and increase it in the near future. Property in United Arab Emirates is highly liquid and can generate revenue from 8 to 12%.
Some Attractive tips for future home buyers in Dubai
No. 1 Decide on the purpose of buying a property in Dubai in advance
Buying a property in Dubai for foreigners to live in the country and do business are two different things, for each of which it is necessary to select the district, housing unit and its area.
What is the difference?
• Buying for yourself. You need to look for districts with affordable infrastructure, convenient transport, close location to work. If it is a housing for a seasonal holiday, you can buy apartments in Dubai near the beach and popular attractions.
• Investing for generating income. If you are going to invest in flats in Dubai, you need to select a liquid property and explore the popular areas with tourists and expats, analyze which type of real estate is in demand there.
No. 2 Primary or resale properties in Dubai
You can buy brand new Arab apartments in Dubai, as well as previously used. Moreover, you can buy out an off-plan real estate from the developer. However, here you will have to wait until your apartment is built and put into operation where you can relax and watch movies on Kickass Torrent.
Resale property is usually cheaper than new, but if you want to sell such an apartment in the future, it may be difficult to find a buyer.
No. 3 If necessary, take out a mortgage on real estate in Dubai
Until 2008, it was easy to get a loan for buying apartments in Dubai for foreigners – it was enough to have a good credit history and a full set of documents. Nowadays, everyone can have an opportunity to get the bank's approval for a mortgage payment under the following conditions:
• A resident visa available;
• Complete package of documents available;
• 50% of the amount for buying flats in Dubai;
• An impeccable credit history;
• Provision of real estate as collateral (except for the purchased one).
No. 4 You will need to pay a tax
Although Dubai is considered a tax-free city, the state will still have to pay for some transactions. The tax is applied when buying apartments in Dubai, UAE, on the Arab secondary housing market. If you have found the right resale apartment in the freehold zone, you will need to pay 2% of the cost of the property in Dubai when buying. This tax is applied specifically to the buyer, but not to the seller. Moreover, you will have to pay for realtor services and expenses.
No. 5 You need to look for an intermediary
As for housing transactions, the UAE legislation has established a clear requirement for the mandatory participation of intermediaries. The primary housing market has only licensed companies. Their details are specified in the contract. Before entering into a property deal, be sure to check the company's license and verify the authenticity of the transaction. When selecting an agency, also be sure to check the reviews about it.
No. 6 When buying an apartment in Dubai, you must obtain a resident visa
When buying a property in Dubai for foreigners amounting to $273 thousand or more, a foreign national can count on receiving a resident visa in the UAE.
Visa validity period:
• A six-month visa is applied for buying property in Dubai for expats amounting to $273 thousand;
• A five-year visa is issued for buying apartments in Dubai for expats in the amount of $1.36 million. After the purchase, the apartment must be owned for at least 3 years;
• A ten-year visa is applied for investment properties in Dubai from $2.7 million.
Emirates.Estate will help you buy real estate in Dubai
Are you in search of your dream house on Emirates.Estate? The website has the best real estate deals from trustworthy homeowners and top developers in Dubai. In accordance with your preferences, goals and opportunities, the company's specialists will select suitable apartments for sale in Dubai. Experts will help you make a successful transaction and ensure its legal transparency.
The Energy-Efficiency Advantages of Vinyl Window Replacement

Windows are more than just portals to the outside world; they play a significant role in determining the comfort and energy efficiency of your home. If you're looking to improve your home's energy efficiency, consider the advantages of vinyl window replacement. In this article, we'll... The post The Energy-Efficiency Advantages of Vinyl Window Replacement appeared […]