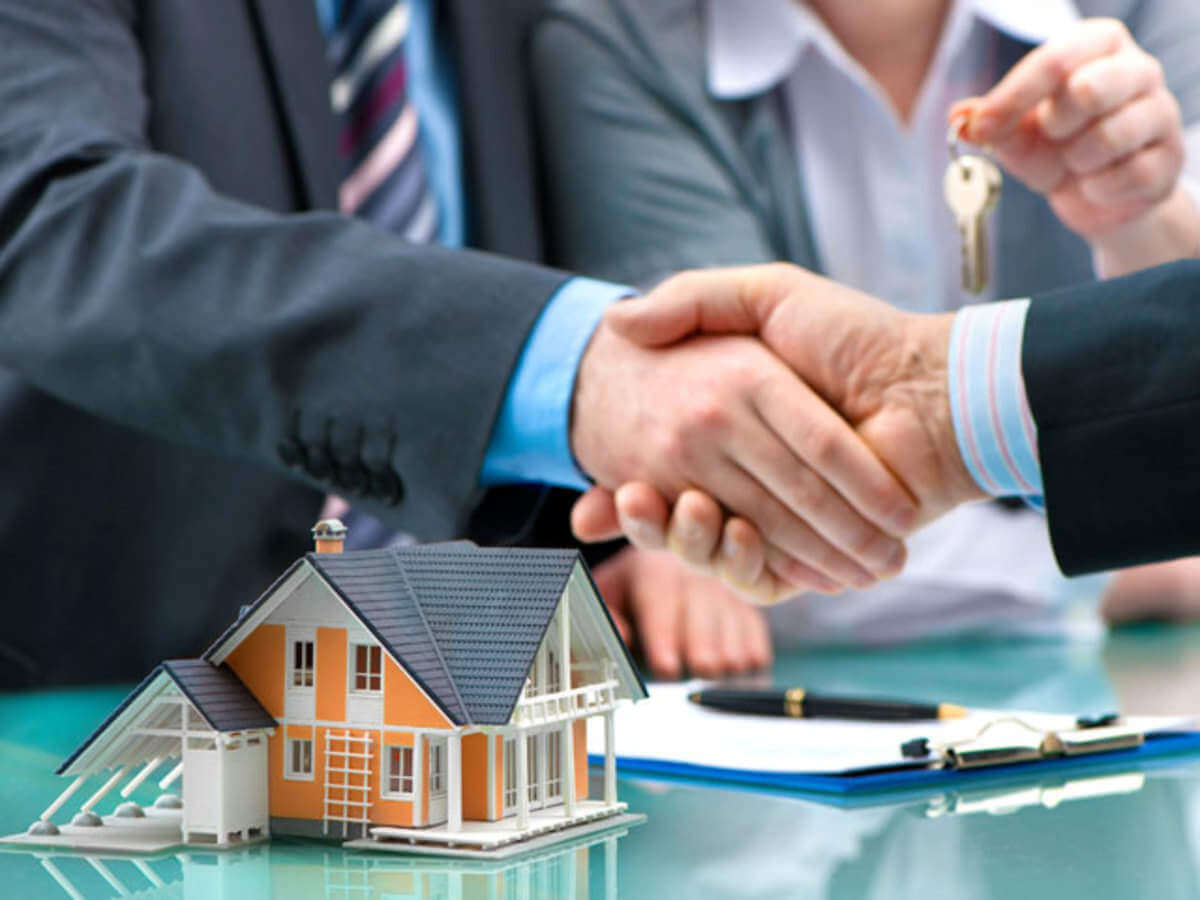 It is a fact that the real estate market is not slowing down anytime soon. 2022 saw an almost 18 percent boom and according to the trend, this continues to be a seller's market. To make the most of this, individuals are opting for more dynamic options for selling their property. No longer are sellers dependent on full-service real estate agents as it is an expensive and lengthy affair. Instead, more and more sellers are availing of a lot of options available in the market, one of which is a Discount Real Estate company.
Availing services of discount real estate brokers and companies will ensure that you are getting all the benefits of a traditional real estate agent but at slashed rates.
Sellers today are spoilt for choice with what the market has to offer but they must make this choice judiciously because there are factors like hidden costs to be considered too.
Here is a rundown of all the major companies which offer broker services to sellers at a discounted rate. Take your pick.
1: Houzeo
Houzeo is one of the best Flat Fee MLS services offering you the best infrastructure in terms of its technology which will help you crack a deal and save thousands of dollars, all with a few clicks sitting in the comfort of your home. Houzeo offers 4 packages at rates starting at $299+ and going up to $999+ which offers a bouquet of services including everything from MLS listing, syndication to other sites, photoshoot to all the key documentation required to make the sale.
At the Bronze plan priced at $299+, sellers get an MLS listing for 3 months with 6 photos in addition to access to their online listing management system. At $349+ sellers get an MLS listing for 6 months with 24 photos and all the benefits of the Bronze plan.
Their premium service is Gold which costs $399+ and provides sellers with 6 months of MLS listing and maximum photo limit, state and federal disclosures, an online platform for managing showings, and finally virtual assistance to handle closing.
Their Platinum plan is at $999+ which gives complete services at par with a full-service real estate agent but in a virtual form. This service comes in handy to deal with the red tape and documentation associated with selling.
Overall Houzeo reviews suggest that is the best bet for sellers going on an FSBO route but who also need assistance at every level, as and if they need it. This plan gives control and flexibility to the sellers to choose what's best for them and then go ahead and make a sale.
2: Redfin
Another company with a decent rating is Redfin. According to Redfin reviews, they are known as cutting-edge technological services in form of a user-friendly interface that gives facilities akin to a full-service real estate agent. Plus, sellers end up saving at least 20-30 percent of their commission.
Redfin reviews also suggest that it takes 18 days for the listing to go live on MLS secondly, sellers are heavily dependent on virtual assistance and there is a lack of personal touch to individual clients. But if an FSBO seller is well-versed in navigating the real estate waters then it should not be much of a hassle with nest camera blinking.
3: ListingSpark
This Texas-based company is unique in the sense that it has a system wherein the sellers pay on day to day basis to avail of the service. They charge $9 per day. They also operate on a 0.5 percent commission on closing. ListingSpark ensures that the sellers are well equipped with an MLS listing along with professional photos, state and federal disclosures, assistance with title and escrow, and seven-day-a-week virtual support.
They also have additional services like pricing review and schedule review if you take their 0.5 percent discount package.
The flipside of using ListingSpark is that they use manual tools for MLS listing which is time-consuming and is operational only in Texas.
4: Ideal Agent
This is one of the highly-rated services only because Ideal Agent associates itself only with top real estate agents who are then assigned to the sellers. A concierge handles initial conversations and then sellers are assigned to a dedicated agent.
The best part is that Ideal Agent has a free agent matching service. The major drawback of all this is that the company charges 2 percent as seller commission which is steep and cuts the savings.
Individuals who prefer full services of a real estate agent at slightly discounted rates can opt for Ideal Agent. Also since you are heavily dependent on the services of an agent, Ideal Agent gives average technological assistance.
5: Simple Showing
Simple Showing service is operational in Texas, Georgia, and Florida. They take 1 percent seller commission as opposed to 3 percent and around 3 percent buyer commission to in total it comes up to – percent. This gives a seller a 2 percent discount.
Simple Showing is known to have a qualified set of real estate agents and give free home valuation, and professional photo sessions, and their agents handle everything else till the closing.
It is a viable option for those who are new to real estate and need a certain level of hand-holding especially when it comes to documentation, permits, federal and state disclosures, and more importantly, closing the deal.
Having said all this, there is one drawback if you choose Simple Saving apart from limited saving and that is, limited numbers of agents cater to a large clientele which is a bit problematic as no individual attention is given to the seller.
6: Clever Real Estate
The Clever Real Estate brokerage firm is licensed in Missouri. Clever, however, does not offer services typically associated with brokerage firms. Using Clever, you can connect with agents from major brands and brokerages throughout the nation. Clever charges up to $3,000 or 1% of the sale price to list a home.
As soon as an agent is assigned to the customer, Clever does not get involved much. Through the remainder of the transaction, the seller will be in contact with the agent. On most sites, Clever real estate reviews are pretty mediocre.
Conclusion
To sum up, going for a discount real estate brokers or companies can be a great option for a seller who is a novice in navigating the precarious waters of American real estate because this service gives full service to an agent at a discounted price.
A key to finding a good discount price agent is to check their price, MLS listing speed, customer service, technological support, and transparency with the pricing and add-on facilities.
According to Houzeo reviews, it is a viable option as they provide packages as per the seller's needs. Also, there are no hidden charges and complete transparency in operations.
Homeowners Guide to Black Mold Removal in Toronto

Learning that you may need black mold removal can be outright scary for many homeowners. Black mold is also known as toxic mold, which has been portrayed in the media as a threat to people, animals, and children. The truth about black mold is a... The post Homeowners Guide to Black Mold Removal in Toronto […]