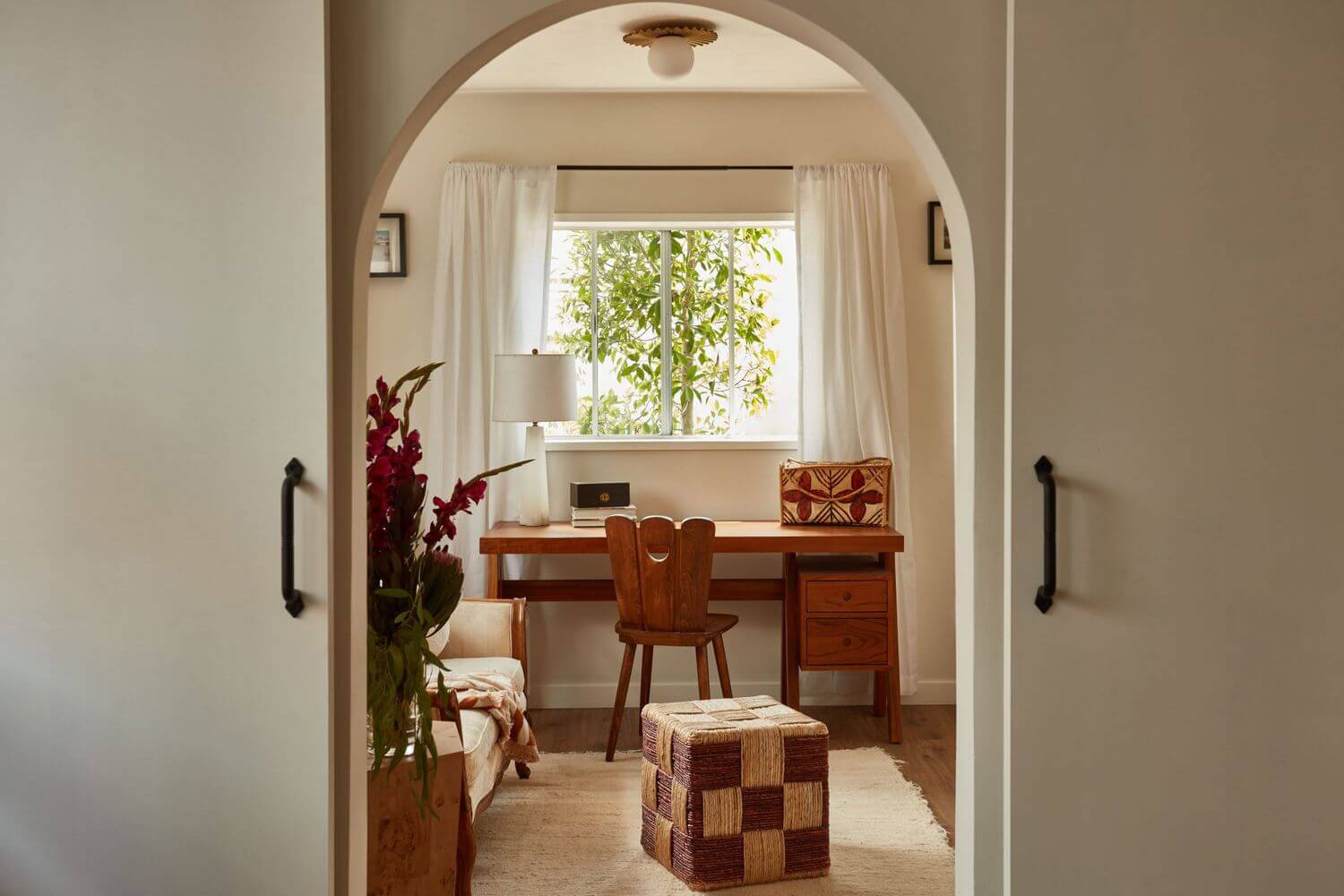 Despite the cost-of-living crisis, people still want to improve their homes. Home improvement trends are forever evolving, and there is often cross-pollination between the US and the UK when it comes to the latest design trends.
Many trends take hold from year to year, and many simple ways that you can transform a room in your home without it costing you the earth to do so. One of these is to look at your normal, boring walls and think about installing wood panels that can instantly transform a space, improve the aesthetic, and fit in with your overall design and décor.
Let's have a look at some of the home improvement trends that the US is following the UK within 2023.
Wood panels
One of the easiest and most fruitful ways to improve the décor in your home and to significantly enhance the aesthetic you are searching for is to install wood wall panels in various rooms in the home. The beauty of wood panels is that they take an otherwise boring and plain wall and change them into whatever you need them to be.
They offer great versatility in design, color, and texture, are very easy to install and maintain, and offer functionality too in terms of insulation and the potential for additional properties such as acoustic wall panels. Wood panels can transform your living room, kitchen, bathroom, stairway, landing, and any room in your home.
Remodel your kitchen
An area of the home that the UK excels at improving has always been the kitchen, and when things are a little tight financially, there are still ways in which the US has followed suit this year in kitchen remodeling projects.
The kitchen is always the heart of any home, and it is where families come together, where friends congregate at parties and relax together, and with a few simple changes, you can breathe life into a tired space. Update and upgrade cabinets and countertops with different types of wood, a popular choice for aesthetic and durability reasons.
Add color to your home
Another way to add some life to your home without it costing a lot of money to do so is to think about adding splashes of color in different areas. You don't even need to consider decorating entire rooms to do this. Instead, a feature wall can be installed, adding bright and bold colors to one side of a room.
You can repaint the edges to accentuate warmth and coziness throughout or add furnishings that are bright and pop with color and add vibrancy to the aesthetic. A splash of paint can really work wonders for any space.
Innovative storage solutions
Every home and any person can upgrade their storage solutions and improve the décor in the home in the same breath. You might be considering how to make your existing cupboards a bit tidier in how they are organized, or you need a whole new space to collect certain items and belongings with ease.
Good storage helps your mental health and life balance, as it can drastically help to keep a home tidy. Certain storage boxes that can double as furniture (this can especially be the case for deck boxes for outdoor spaces and ottoman furniture for bedrooms and living rooms) can be used to add a bit of luxury and style to a room while increasing functionality at the same time.
Recalibrate the existing spaces
Two areas of the home are on trend this year in terms of recycling and reusing space that is already there. Many people are still looking at creating a home office or comfortable workspace, and others are looking at ways to improve their outdoor space. In some cases, you can even bring together the two, upgrading a shed or outdoor structure so that it can be used as a home office.
So many people now work remotely, whether permanent or part-time, so having a space at home that is designated as a workspace is very important for work-life balance and productivity. For the outdoor space, we all need to feel connected with the outdoors and nature, even if only in some small way. Adding new plants and flowers and creating a comfortable sitting area outside to relax in is a trend that we can get on board with.
By adding a wood panel aesthetic to a room, you can significantly transform its look and feel with a few simple steps. Normal walls are just plain boring, aren't they? With a few small repairs and upgrades to certain parts of your home, both inside and outside, you can radically change the way it feels and looks.
It doesn't have to cost you too much to add a splash of color with paint, to shift around your outdoor space, or to add wood panels to the interior of your home, adding texture and color to an otherwise boring wall in your living room, kitchen, stairs, or any other part of the home.
Benefits of a Moving Company

Moving can be an exciting yet daunting task, and if you've ever relocated to a new home or office, you know that it involves more than just packing your belongings into boxes. It's a process that requires careful planning, organization, and physical effort. This is... The post Benefits of a Moving Company appeared first on […]