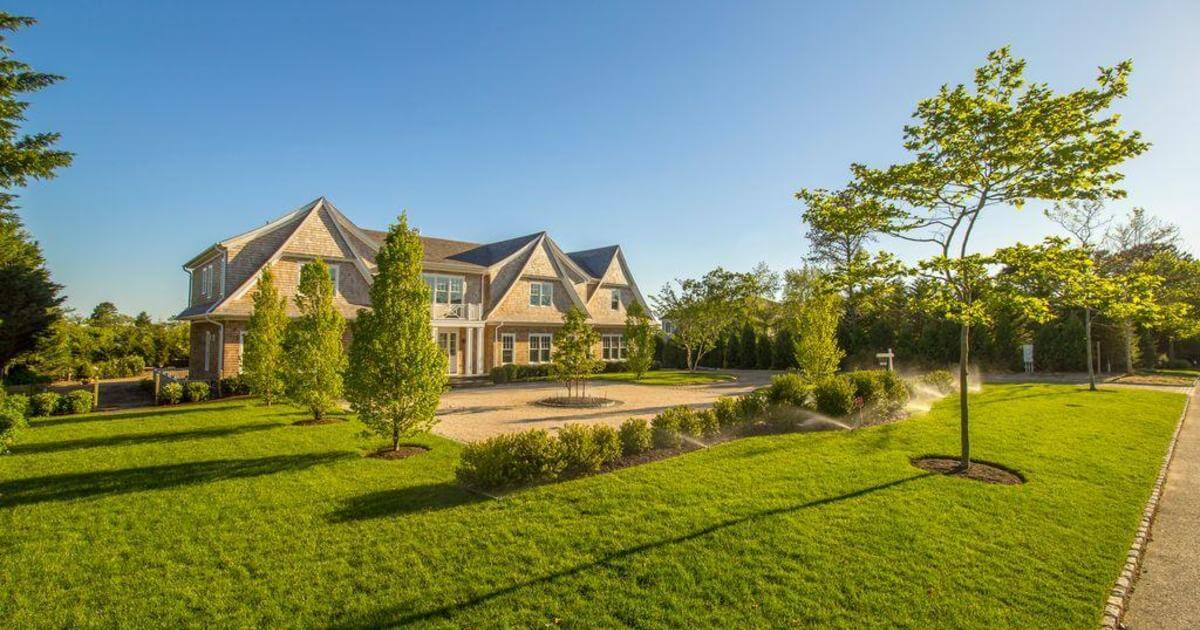 If you're planning on putting your home on the market in the near future, it's important to recognize the fact that first impressions are everything when trying to catch the eyes of buyers. Regardless of if you're a creative guru with plenty of ideas or someone that doesn't know where to start, the tips below will make your home pop and help justify a premium price.
Enhance your home's yard
Yard upkeep is the foundation of making a home look great. Before putting your home on the market you should focus on routinely mowing your lawn, adding fertilizer, keeping up with ring doorbells, pulling weeds, picking up sticks and rubbish, and removing leaves. If you don't have enough time to tackle these projects, you could hire a landscaping service. The added value of quality landscaping should more than make up for the cost.
Freshen up your siding
If you have vinyl siding you can refresh it by using a soft-bristled brush with a long handle, a bucket of general purpose cleaner and warm water, and a garden hose with a sprayer attachment. You just need to start using the cleaner at the bottom of the siding, rinse, and then repeat with higher up rows. You could also use a pressure washer, however you'll want to be careful to not overdo the pressure.
Build a deck or patio
While adding a deck and patio isn't cheap, they both go hand in hand along with window sliding, many homeowners are able to recoup most of the costs because of the added perceived value to homebuyers. Decks generally cost up to $10,000 to construct, however, they frequently add nearly $7,000 to the home's value. Since there's a variety of materials that you can use to build these sections out, you can choose to have a simple or extravagant design depending on your needs and budget.
Install an outdoor kitchen
Now that homeowners are spending more time at home and outdoors, adding an outdoor grill, bar, countertops, sink, and standard kitchen appliances to your patio is a great way to make your space more attractive. Homeowners that add an outdoor kitchen to their home increase their home's value by an average of $9,571.
In the outdoor kitchen area, it doesn't hurt to invest in an element of shade, such as canopies or retractable awnings. These are essential to enabling residents to use the outdoor space regardless of weather.
Add hardscaping to your entranceway
Hardscaping is a cost effective way to accent one of the first things buyers see when evaluating your home. Adding a concrete slab to the bottom of your front entranceway only costs about $4-$8 per square foot including labor. While costs vary based on size and materials, homeowners have plenty of options for materials, such as brick payers, concrete pavers, and natural stone.
Install a new garage door
The final improvement tip we'll provide is installing a new garage door in your home. That's because they improve energy efficiency, and homeowners generally recoup 95% of the cost, due to the increased value they bring to the home. You can choose a variety of styles such as colonial or victorian, craftsman, or modern styles.
The Energy-Efficiency Advantages of Vinyl Window Replacement

Windows are more than just portals to the outside world; they play a significant role in determining the comfort and energy efficiency of your home. If you're looking to improve your home's energy efficiency, consider the advantages of vinyl window replacement. In this article, we'll... The post The Energy-Efficiency Advantages of Vinyl Window Replacement appeared […]