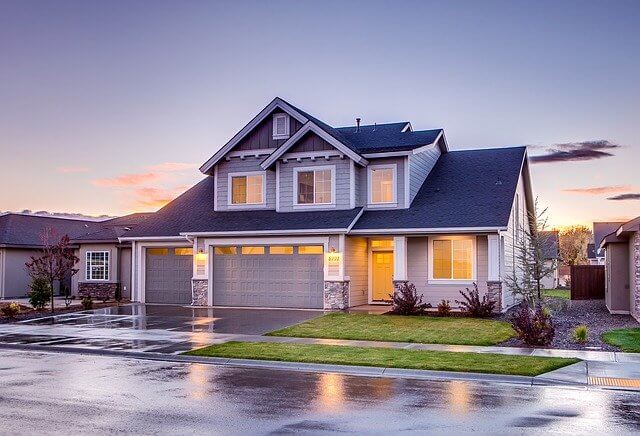 While some people consider spring cleaning as a way of doing away with winter mess, others see it as a way of finding long-lost items in readiness for new beginnings. You create additional space and make daily cleaning routines easier as you declutter and organize.
Getting your home spring-ready not only gives you a sense of satisfaction but also boosts your mood. It can also help eliminate allergens that regular cleaning routines can't, protecting your health. Here are tips for getting your home ready for spring.
Make renovations
Spring is an excellent season for any home renovation project. You can upgrade your kitchen, remodel the bathroom using energy-efficient faucets, change the flooring, install a new roof, and every other renovation project you can think of. Thanks to the warm spring weather, you can also renovate your outdoors by adding a deck or replacing your outdoor furniture. Should you choose to sell your home in spring, these renovations improve aesthetics and increase the resale value, boosting your returns on investment (ROI).
Change filters
Seasonal replacement of your HVAC's filters helps to preserve indoor air quality. You can also change the filter in the kitchen hood and water purification system, ensuring your appliances' optimal performance. This helps reduce energy consumption and, eventually, utility bills.
Clean the gutters and downspouts
After the winter's snow and ice buildup, dirt, leaves, and debris can clog your gutters and downspout. Clean and confirm that water can freely flow down to the spout and away from your home's foundation. Clogged gutters can cause mold and mildew, basement flooding, home foundation damage, and structural problems.
They can also lead to water leaks, causing wall and ceiling damage and insect manifestations from damp gutter buildup. Ensure that the walkways and patio slope away from the house to avoid water stagnating near the foundation.
Repair cracks
Inspect your house and compound for cracks on the walkways, patio, and home's foundation that may have occurred during winter as they're an indication that water and moisture can get in and cause damage. Fixing the cracks on time helps you avoid costly repairs after spring.
Clean the windows and freshen their treatment
During winter, windows take the brunt of the weather, catch winter dirt, dust, debris, and salt from roads. As part of spring home preparation, clean the windows inside and out. This will help let in more light and eliminate the need for artificial lighting, especially during the day. Change the window treatments to boost style and functionality.
Besides improving aesthetics, window treatments protect your walls, furniture, and carpeting from UV rays. The insulation provided by these treatments around your windows ensures improved energy consumption, reducing utility costs.
Inspect and repair your roof
After the long winter season, inspect your roof for damage and determine whether it needs repair or replacement. The roof protects you and your loved ones from element effects, ensuring its functionality. Don't forget to clear any branches, moss, leaves, and other dirt. Consider calling in a roofing expert to help with roof repair or replacement.
Endnote
After the long, cold winter, there's a lot you can do to prepare your home for spring. Although a complete renovation isn't necessary, simple upgrades can go a long way. Use the above tips the next time you'll be getting your home ready for spring.
Are Marble Kitchen Countertops a Good Idea?

When it comes to kitchen countertops, nothing exudes elegance quite like marble. Its natural beauty and timeless appeal have made it a popular choice among homeowners. But is it a good idea to have marble countertops in your kitchen? Let's explore the advantages and disadvantages.... The post Are Marble Kitchen Countertops a Good Idea? appeared […]