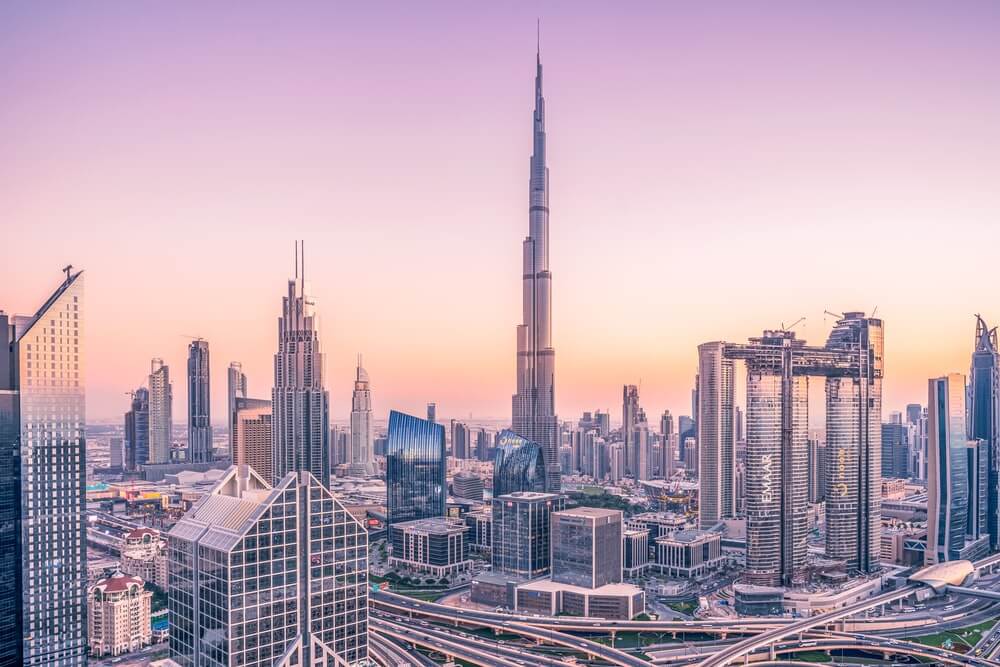 When people start deciding where to buy property they have to consider the following: which country to opt for, what is their goal to achieve in that country, how to invest effectively. There are plenty of places abroad where you can buy real estate, but only Dubai will fit you if you are really thinking about an investment of a high standard. Dubai is one of the fastest-growing cities in the world, increasing at a rate of 10.7% annually. A real estate agency will navigate you through the endless options of luxury apartments for sale in dubai. Let's have a look at the reasons why it is a brilliant thing to buy property in Dubai.
Housing in paradise
First of all, it is a great living place. Here we can focus on three reasons:
Favourableclimate
Optionforremotework
Entertainmentinthe UAE
Let's dwell on each of the points mentioned.
Long summer and mild and pleasant winter make Dubai a very enjoyable place to stay. That is also a thing to consider if you have a remote job. What an awesome time you can spend there, after shutting down your laptop in the evening! The UAE and Dubai specifically allow you to access all up-to-date entertainment, including malls, waterparks and even gardens. Warm climate, great environment, plenty of ways to entertain – all this can make people want to move south. Buying real estate in this paradise will make it all achievable.
Profitable investment
Investing in real estate in Dubai is one of the reasons why people turn to real estate agents. Property prices are affordable as compared to other places around the world and the potential for further growth is limitless. Furthermore, it is easy to secure a home loan. You may want to invest in real estate in two main ways:
Buytosell
Buytolease
Reselling property with profit is an investment that is easy to make. This way you can get money quickly and doing it a couple of times (selecting different housing types and areas of living) will increase your income quite rapidly.
Buying to lease can be a good choice for you in two cases. First of all, you can lease your property and thus earn money. While doing that don't forget that you can sell your flats in Dubai at any point and again get profit. Another key point to remember is to consider ground rent, maintenance charges, and service fees. Here are some of the top areas to invest in.
| | | |
| --- | --- | --- |
| Community | Pricepersqft | ROI |
| EmiratesHills | USD 459 | 3.2% |
| PalmJumeirah | USD 599 | 3.2% |
| TheWorldIslands | USD 904 | N/A |
| JumeirahBayIsland | USD 1,032 | 4.3% |
Business in Dubai 
One more field to focus on while choosing real estate in Dubai is to organize business there. The E-commerce industry provides you with plenty of possibilities to work. Healthcare and specifically health tourism is also a sphere that has been developing rapidly during the COVID-19 pandemic. The taxation system and the laws in the city are investor-friendly from installing thermostats to going to a club. The emirate provides businesses with the best of both east and west worlds. Setting up your own business there will only take a matter of weeks when done right.
To sum up
If you want to have a peaceful retirement or provide a profitable income for your family, all things considered, buying a property in Dubai is an excellent choice for you. Right now is a good time to invest in real estate and specialists at Ax Capital will help you to select the best option.
The Energy-Efficiency Advantages of Vinyl Window Replacement

Windows are more than just portals to the outside world; they play a significant role in determining the comfort and energy efficiency of your home. If you're looking to improve your home's energy efficiency, consider the advantages of vinyl window replacement. In this article, we'll... The post The Energy-Efficiency Advantages of Vinyl Window Replacement appeared […]