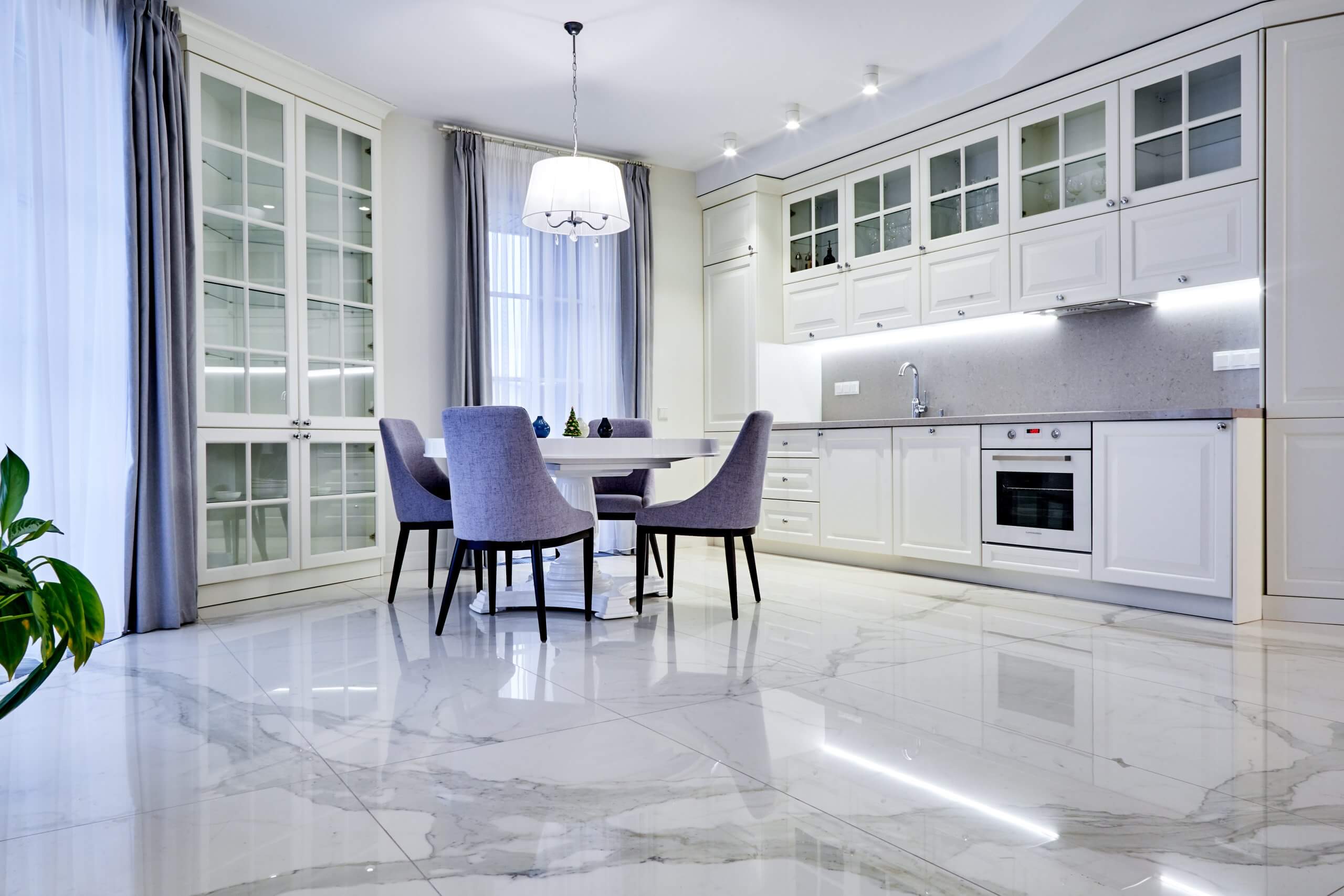 One of the most remarkable investments you'll make for your home will most likely be in the flooring. Floors can be a considerable investment, and they should be well thought out. However, many people don't have the money to spend thousands on new flooring, and they're often not ready to break the bank with such an expense.
Fortunately for you, there are plenty of fantastic options out there in terms of improving your flooring that won't cost you an arm and a leg. After all, you don't want to spend too much money on something that won't really increase the value of your property or enhance its curb appeal. All you have to do is upgrade it the right way.  One word of warning from a professional staining contractor in regards to over-applying around the painter's tape, be careful not to get any under the tape.
However, doing it yourself may not always be the best idea. Some projects can quickly turn into a headache or even lead to damage that you may have otherwise been able to avoid if you had hired professionals and were willing to pay for their services.
Here are some of the top inexpensive ways concrete contractors can help upgrade your floors:
Epoxy Floors Installation
Epoxy floors can be custom-designed in any color you want, and they're much more affordable than many people realize. You can also choose from the many textures available. It has a high sheen that will improve the overall appearance of your rooms, and it'll make your floors look like they belong in an expensive home.
Epoxy floors will last for many years, and they require minimal maintenance as well, so this is a type of flooring that's worth considering if your home needs an upgrade.
Decorative Concrete Flooring
If you can't afford to tear out your old flooring and start with something entirely new, consider decorative concrete floors instead. They're not only more affordable than most concrete flooring materials on the market today, but they also come in various colors and designs.
Decorative concrete is ideal for those who want to maintain the overall look of their home while still providing their guests with an impressive floor. It's affordable, versatile, and it looks great once the installation is done.
Alternatively, you can use decorative concrete in just one room if you want to create contrast in your home flooring without spending too much money. If the rest of the floors are old and outdated, this is a great way to show potential buyers that you're committed to upgrading your home's look no matter the cost.
Concrete Floor Coating
Floor coating is another affordable way to breathe new life into your floors. Most concrete floor coating products are durable, and they only require the occasional touch-up to remain optimal for guests. You can find a wide variety of colors, so you won't have any trouble matching your decor if you choose this option.
Many people get rid of old furniture once they install their new and colored concrete floors to create a clean and modern look. This type of flooring is also easy to repair if you damage it somehow, and once the job is finished, you'll be able to enjoy your new floors like nothing happened.
Concrete Floor Waxing
Floor waxing is a good option for those who want to restore their floors without making significant changes. You'll be able to clean these floors with soap and water quickly, and they've been known to last for an entire lifetime. At the same time, it doesn't cost a lot of money to have this type of floor waxing done, so you'll save a lot of money over an extended period.
While this may not be the most attractive option available, it does allow you to spruce up your floors without spending too much. You can apply several coats of waxing over time if you want to give them a nice shine, or you can simply do touch-ups once they start to look dull.
Concrete Floor Resurfacing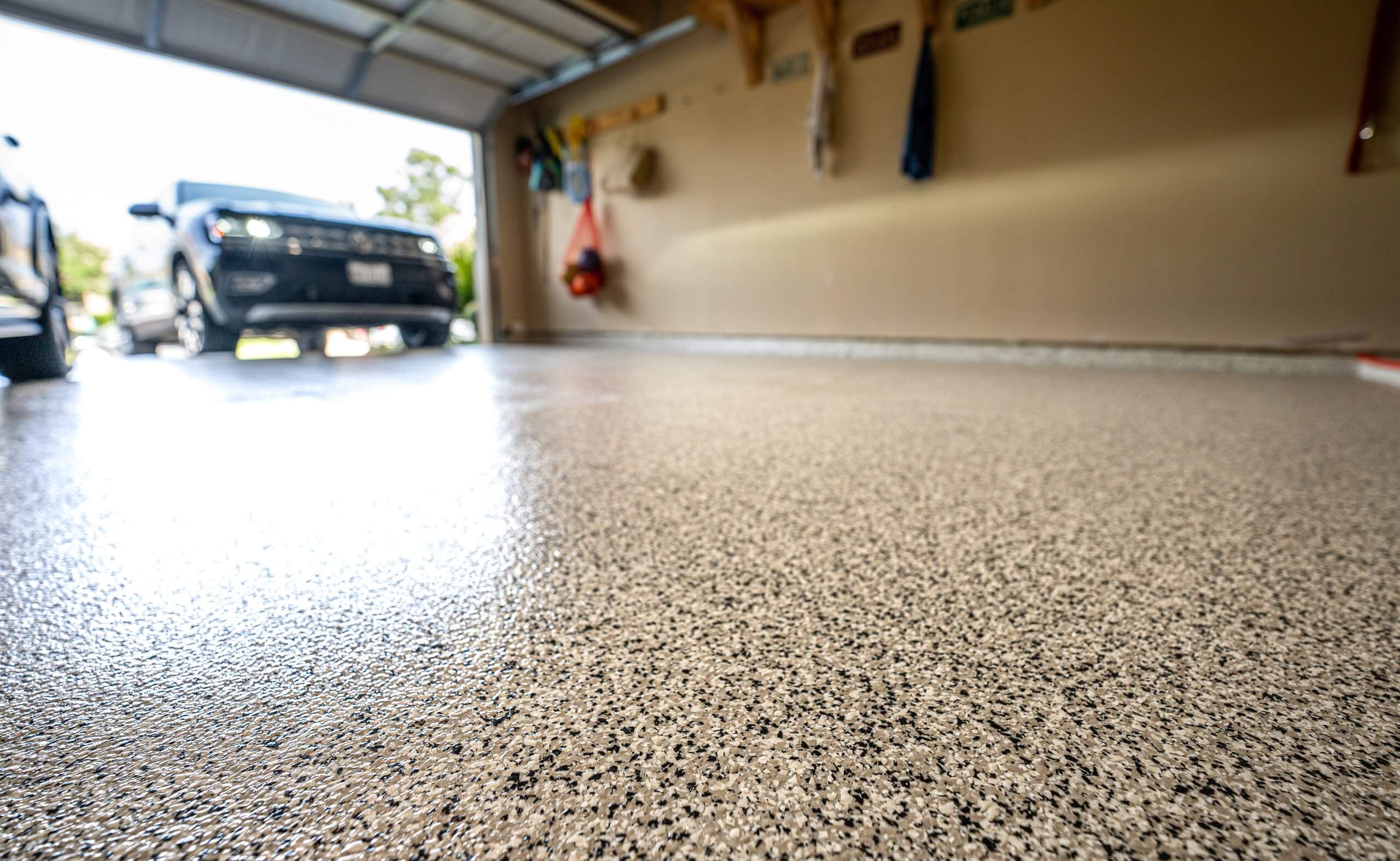 If your floors are in terrible condition, you may want to have them resurfaced instead of trying to restore them. Resurfacing is a more affordable option that will still improve the value of your home by a great deal, and it can give you floors that brand-new look. Keep in mind, though, that this method is typically used on concrete surfaces at least one inch thick, so it may not be possible for everyone.
Once your floors are resurfaced, they will look even better than they did when the house was first built.
Final Thoughts
Upgrading your floors is a great way to improve the look of your home, but it's also going to be extremely expensive. Don't worry or lose hope since there are inexpensive options you can consider, such as installing epoxy floors and resurfacing concrete floors. These solutions will provide you with a striking appearance that'll impress anyone who walks through your door.
Benefits of a Moving Company

Moving can be an exciting yet daunting task, and if you've ever relocated to a new home or office, you know that it involves more than just packing your belongings into boxes. It's a process that requires careful planning, organization, and physical effort. This is... The post Benefits of a Moving Company appeared first on […]