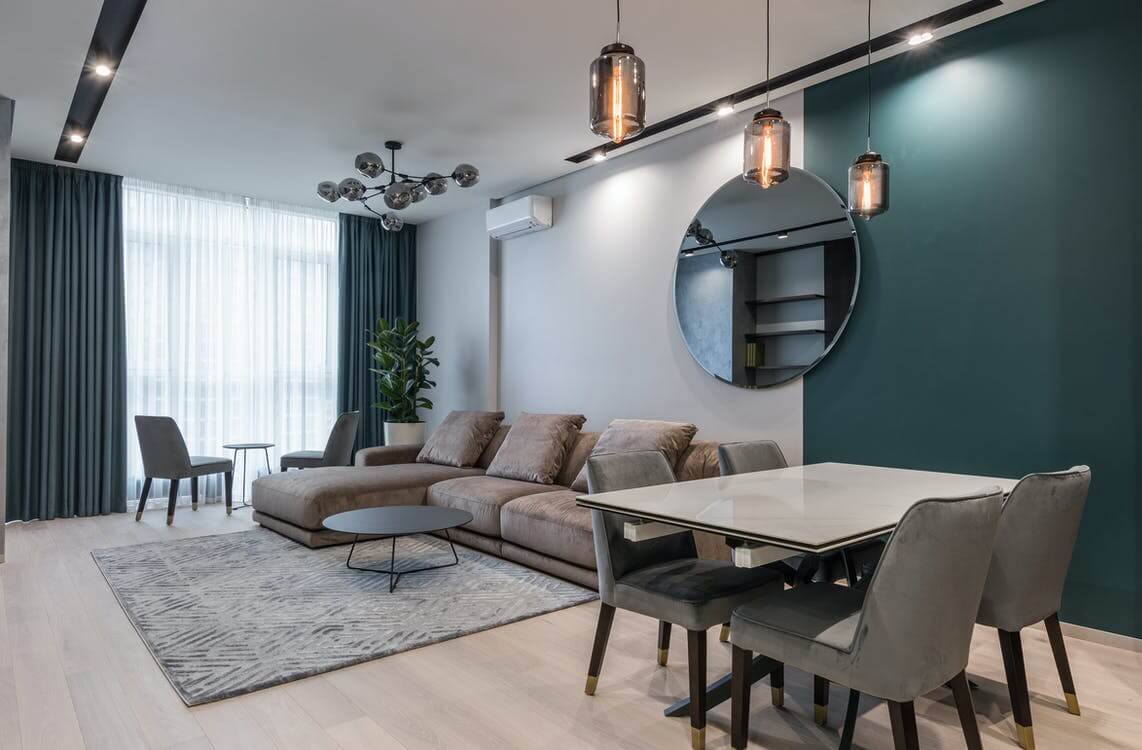 According to Stories Flooring, if you're in the process of building or renovating your home, flooring can be an important consideration. Not only does it affect how interior spaces look with beautiful sliding, but it also has various practical implications depending on the type of material.
For each room that needs flooring, you need to think about factors such as cost, durability, moisture and maintenance. This can make it challenging to identify the most suitable solution, especially with the countless options available today. To make things easier, use the following guidelines when selecting flooring for your home.
Prices
Let's start with stone floors. The material has been a popular choice for centuries thanks to its excellent durability and an ever-expanding range of different finishes that suit both modern and traditional spaces.
You can expect to spend around £30/m² for stone, though slate or porcelain can be had for closer to £20/m². Ceramic tiling is the lightweight alternative and may be tailored to emulate the appearance of stone. It can be installed for as little as £10/m².
Then there's timber, which is better for bedrooms and spaces where a soft and comfortable material is preferable. The cost of a wooden floor can be anywhere from £25–£80/m² based on quality and the type of wood. Be sure to check out laminate floors if you need more movement or water resistance. Laminate is also cheaper at around £20/m².
Another more affordable solution is linoleum and vinyl. For around £20/m², these materials are fairly durable and easy to maintain, though the presence of synthetic petroleum in the latter might put off some homeowners. You might also consider luxury vinyl tile, which comprises tiles or planks instead of a roll. It costs approximately £30–40/m².
Moisture
In spaces where there are medium to high amounts of moisture, such as basements, certain types of flooring are more effective than others. Leading options include ceramic, concrete, laminate and engineered wood.
Installation
Of course, making the installation of your floor a DIY job can significantly reduce the cost of the project. Homeowners who want to take this path should consider easy-to-install options such as laminate and plank vinyl. The likes of ceramic and porcelain are less simple, but don't necessitate professional assistance as much as carpet or engineered wood.
Pets
If you have a few four-legged friends running around, floors with superior resistance to wear and tear are the way to go.
The right option might depend on how much work you're willing to put into maintaining your floor. For example, a site-finished solid hardwood is prone to scratches, but can be sanded out to look new. Among the more durable materials are ceramic, porcelain tile, laminate and plank vinyl. This will also go along with your ring doorbell.
The last consideration is maintenance. If you want your flooring to be something you can forget after it's installed, tile, sheet or plank vinyl is a good option. Laminate is also relatively maintenance-free, while solid hardwood takes a bit of TLC every now and then if it's placed in a high-traffic area.
The Energy-Efficiency Advantages of Vinyl Window Replacement

Windows are more than just portals to the outside world; they play a significant role in determining the comfort and energy efficiency of your home. If you're looking to improve your home's energy efficiency, consider the advantages of vinyl window replacement. In this article, we'll... The post The Energy-Efficiency Advantages of Vinyl Window Replacement appeared […]