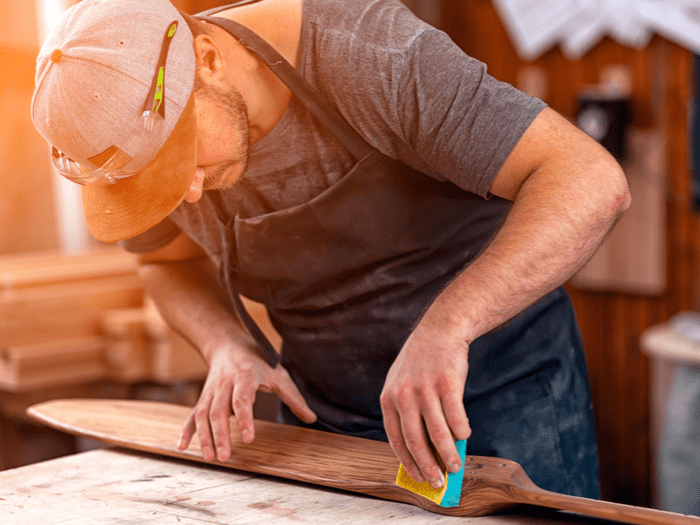 Auction Kings and Pawn Stars gave us the right amount of motivation to dig our old grandparents' basement or the vintage house we bought, hoping to find something we could sell for a stratospheric price tag.
Or if we're too sentimental, we might keep it for ourselves and treat it as an heirloom. Our grown-up kids would surely appreciate that antique brass on a beloved phonograph with its wooden cabinet.
Either way, you would find these vintage items showering in the dust, missing some of their parts, or plagued with mold.
You can still enjoy them in the years to come, but only if you knew how to care for these antique furniture pieces and bring them back to life.
Here are the things you should do once you pulled something valuable out of that pool of dirt.
Mind Safety
You and your family's health and protection must come first. Look for sharp objects protruding from different parts of the furniture.
Prepare the work area outdoors or away from where the kids play. An outdoor setup would avoid inhalation of noxious vapors. Moreover, beware of the dangers of furniture off-gassing. Some of the elements to watch out for include combustions of benzene, formaldehyde, lead, and more.
Before you start salvaging old items, make sure to have all the necessary equipment with you. Gloves, gas masks, eye protectors, long sleeves, and fire extinguishers may be required. Purchase a surface mould remover, disinfectants, and cleaning agents in advance.
Dissolve Old Finish
Most of the time, restoring a furniture piece can be as easy as dusting it off and re-painting. But with cracks and deep scratches, you would need to repair the finish by reamalgamation, the process of using a solvent to remove the damages and other imperfections.
First, identify the old finish. Apply denatured alcohol in a cleansed area. If it wore out, it's definitely shellac coating. If it took the use of lacquer thinner to get a reaction, then it must be lacquer. Colored finishes can be either paint or enamel. If all solvents mentioned above didn't work, you might be dealing with varnish. Find liquid strippers specifically made to dissolve varnish on a piece of wooden furniture.
Apply the appropriate solvent to the finished exterior with a brush. This process will eliminate all cracks and scratches on the furniture piece especially if it is a fragile object like a huge mirror or an old antique bookshelf made of sand. Finally, you would need to strip off the rest of the old coats and finish. Heavier paint would demand a more intense stripping.
Refinishing
After the strenuous process of amalgamation and stripping, comes the most enjoyable part. Applying a new coat of finish is something you can do with a smile. Before this step, make sure you have added missing parts.
Once the added finish dries out, it's time to smoothen the surface. You may need to do second sanding, most preferably with 220-grit sandpaper, for best results. Lastly, glisten it up with polyurethane, lacquer, or varnish.
Final Touches
Some vintage equipment like turntables would require total replacement of parts. Even if they look fine, you would need to buy new record player accessories to avoid damaging your vinyl records.
You may also alter the design, such as personalizing it with stickers or carvings. Everything from this point forward is up to what aesthetically pleases you.
Write for us
HeckHome does not necessarily share views expressed by opinion writers and advertisers. HeckHome regularly invites Bloggers across the World to inurl:write-for-us in order to present their creative ideas.
The Energy-Efficiency Advantages of Vinyl Window Replacement

Windows are more than just portals to the outside world; they play a significant role in determining the comfort and energy efficiency of your home. If you're looking to improve your home's energy efficiency, consider the advantages of vinyl window replacement. In this article, we'll... The post The Energy-Efficiency Advantages of Vinyl Window Replacement appeared […]