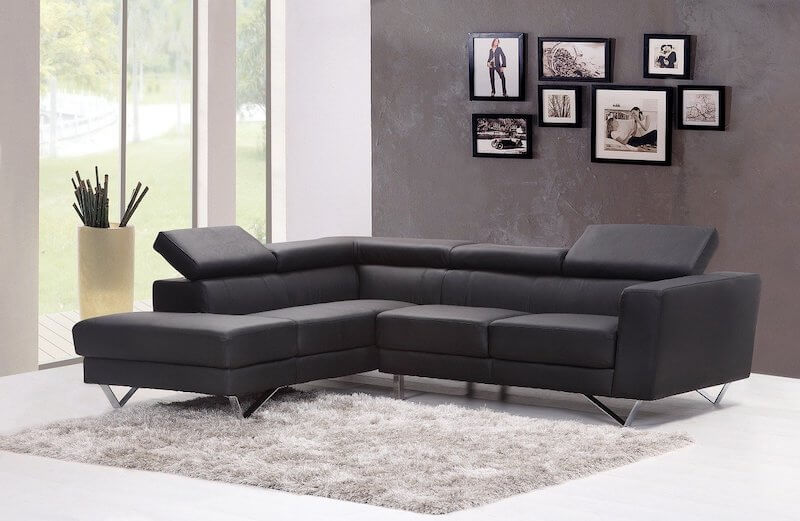 There are some furniture design styles that are simply timeless and makes your home look great. These tend to be the styles that are not fussy, that don't go overboard with adornments and details. Think classic Mid-century Modern, an entirely American style that remains in vogue to this day. This is a movement that was all about elegant simplicity, ease of manufacturing, and comfort plus practicality.
Modern seating, for example, can be bought in a variety of materials. Wood is always a popular choice for a seat frame, but in the modern look options you will find metal frames, mesh seats and backs, and even plastic moulded chairs that can look quite stunning in the right setting.
Are you looking for seating that suits your given space? Not everyone has a lot of room available, so seats for smaller rooms need to be considered carefully. Let's talk more about modern seating and see if we can give you some inspiration for your room.
Some Seating Ideas
If you lack space, small modern seating might be the ideal choice. For example, perhaps you have a smaller room and want a sofa and chair that fits? A traditional sofa will overpower the room. A smaller, more modern, and stylish sofa will fit better into a small space and look the part, too.
The link above takes you to a range of chairs and other seating idea that we think represent the market right now. You might not have considered a love chair, for example, but those that you can see there are a great idea for small spaces as they will integrate nicely.
You may also want to consider modular furniture for a smaller space. This will allow you to create an original and comfortable seating area in even the smallest of spaces, and it's an affordable method of furnishing your room. Planning is important when you are furnishing any room, so let's talk about that in more detail.
Planning Your Room

One of the most important aspects of interior design is understanding what you can do with a space. For smaller rooms this is especially useful. Let's say you're furnishing a small room and are looking at your seating options. Try and empty the room as best possible and look at it as a blank canvas.
Take careful measurements and work out where you need your seating. For example, where is your television set? This defines where you want to place seating for the best effect, so you need to start by making a definite location for your TV.
Then there are the windows; do you want your seating by the window, or out of its way? Take a sheet of paper and roughly draw to scale where you want all the furniture and other items that you plan to put in the room and use that as your template. Now we want to look at how to optimize a small space.
Optimizing a Small Space
There are many tricks that can help optimize the use of space and the first is to consider an unusual seating layout. Generally, seats are set back against a wall. However, why not consider putting the chairs or sofa in the centre of the room? This may sound unconventional, yet it can in fact work.
Other ways to optimize space include mounting your TV on the wall which also enhances the joy of watching movies. Modern TVs are slim and come with pre-prepared mounting holes in the back. You can buy mounts that are fixed and those that swivel. When it comes to seating, we recommend individual small modern design chairs rather than a sofa where space is limited.
Following the plan suggestion we described above can help you uncover the many options you have in terms of arranging your room, so take the time out to plan carefully and get it right.
Seating for Outdoors
Before we finish, we want to have a quick look at outdoor seating. Whether you have an idea to place seats in the yard or garden, or perhaps on a patio or in a covered outdoor area, modern seating is the best way forward. You may even want to look at plastic chairs should you live in an area with inclement weather.
Outdoor seating areas add an extra dimension to your outdoor space and are a great place to spend those warm summer evenings with family and friends.
Conclusion
We set out to give you some ideas and inspiration about modern-style seating, and we hope that you take away from this article some useful thoughts and possibilities for your new room layout. Check out interior design blogs and pages and pick up a magazine or two next time you're at the shops, and you'll find there is plenty to consider when it comes to choosing the right modern seating for your home.
Benefits of a Moving Company

Moving can be an exciting yet daunting task, and if you've ever relocated to a new home or office, you know that it involves more than just packing your belongings into boxes. It's a process that requires careful planning, organization, and physical effort. This is... The post Benefits of a Moving Company appeared first on […]