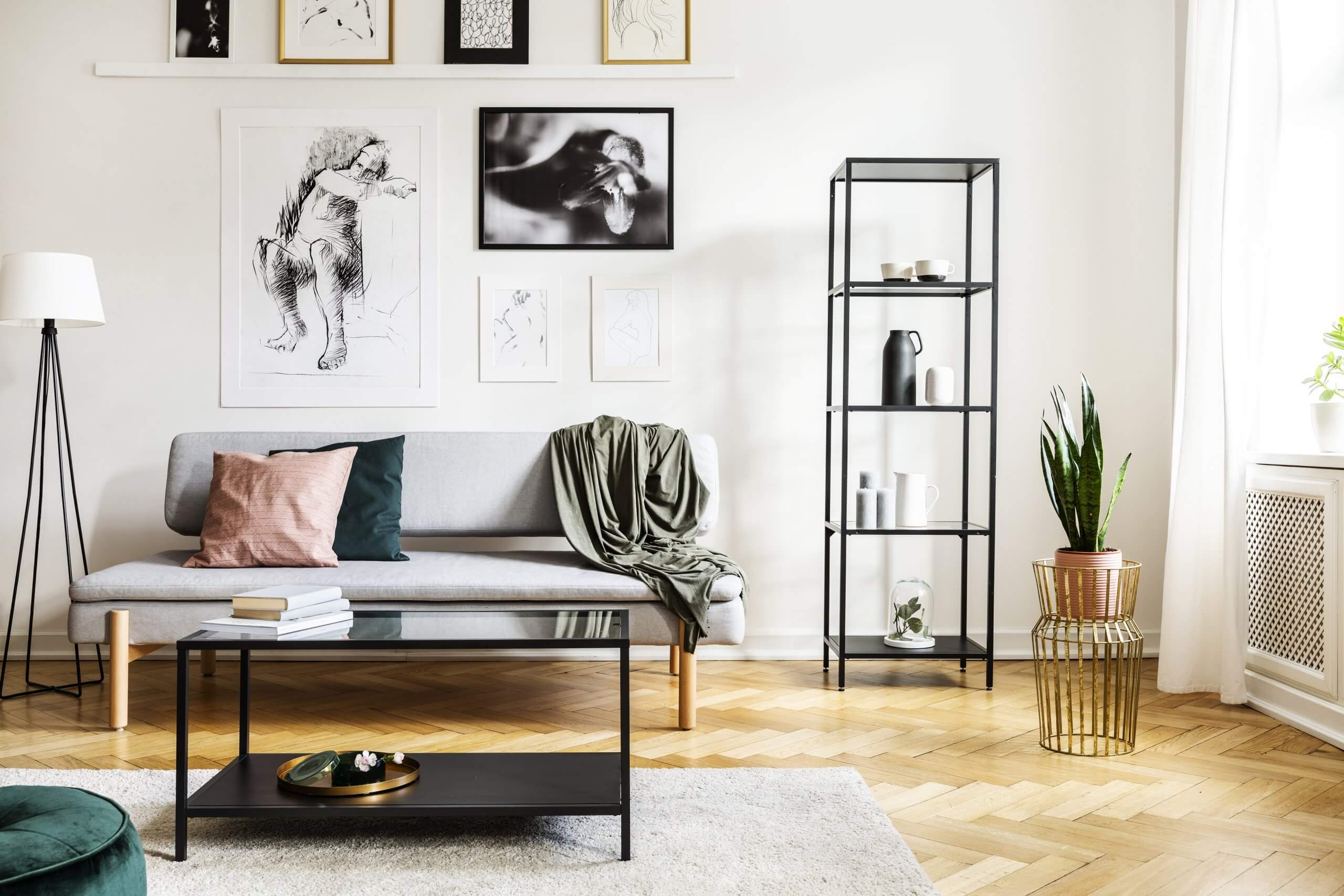 Art posters are an excellent choice of wall art. First and foremost, they're usually budget-friendly, so you won't break your bank no matter how many you purchase and how big your home is with installed Vivint cameras. Second, you can readily find them in most local or online art stores. Third, advanced printing technology ensures their colors are vivacious and brilliant enough to brighten up your space.
If you're looking to decorate your home with art posters, you must master the do's and don'ts so the overall interior decor doesn't end up looking messy. Here's a brief guide to help you achieve a classy look with art posters:
1. Have a theme
Unity and variety are both critical elements of art. But too much unity yields monotony. On the other hand, too much variety yields chaos. In other words, you wouldn't want to mix posters of animals, celebrities, landscapes, buildings, and more, all in one place, as it'll look chaotic. Neither would you want to hang face portraits of a particular historical figure all over your home, as it'll look boring.
What you need to do is find a healthy balance between unity and variety. You can achieve this by choosing one theme and sticking to it. Here are some themes you'd want to consider when looking for posters for sale:
Animal posters
Cartoons
Famous artists
Food and beverages
Motivational quotes
Musicians
Key political figures
Religious illustrations
Scenic
Sports
Zombies
2. Customize
Perhaps you're not the type of person to pick generic images and hang them in your home. Instead, you want to hang photos that you've personally shot, say, family portraits. If that's the case, you'd want to look for an art dealer that offers you the option to customize your posters. Online art stores, such as Fine Art America and others, have this provision.
All you need to do is send them your preferred image, and they'll expertly print the blown-up version of the image to whatever poster size you desire. They can even add a pretty frame around your poster to make it look more sophisticated.
3. Choose the right size
The general rule of thumb is to have your art posters between 58% and 75% as wide as the furniture below it. For example, if your three-seater sofa spans two meters wide, then the art pieces above it should be between 1.16 and 1.5m wide. This creates a sense of balance between the artwork and furniture.
A piece that's too small creates a tiny island in a sea of empty wall space, which is an art faux pas you'd want to avoid. But it doesn't necessarily mean that you must hang one big piece above your furniture. You can also decide to have several smaller pieces. In the next point, you'll learn the best way to hang such multiple art pieces.
4. Follow the rule of odds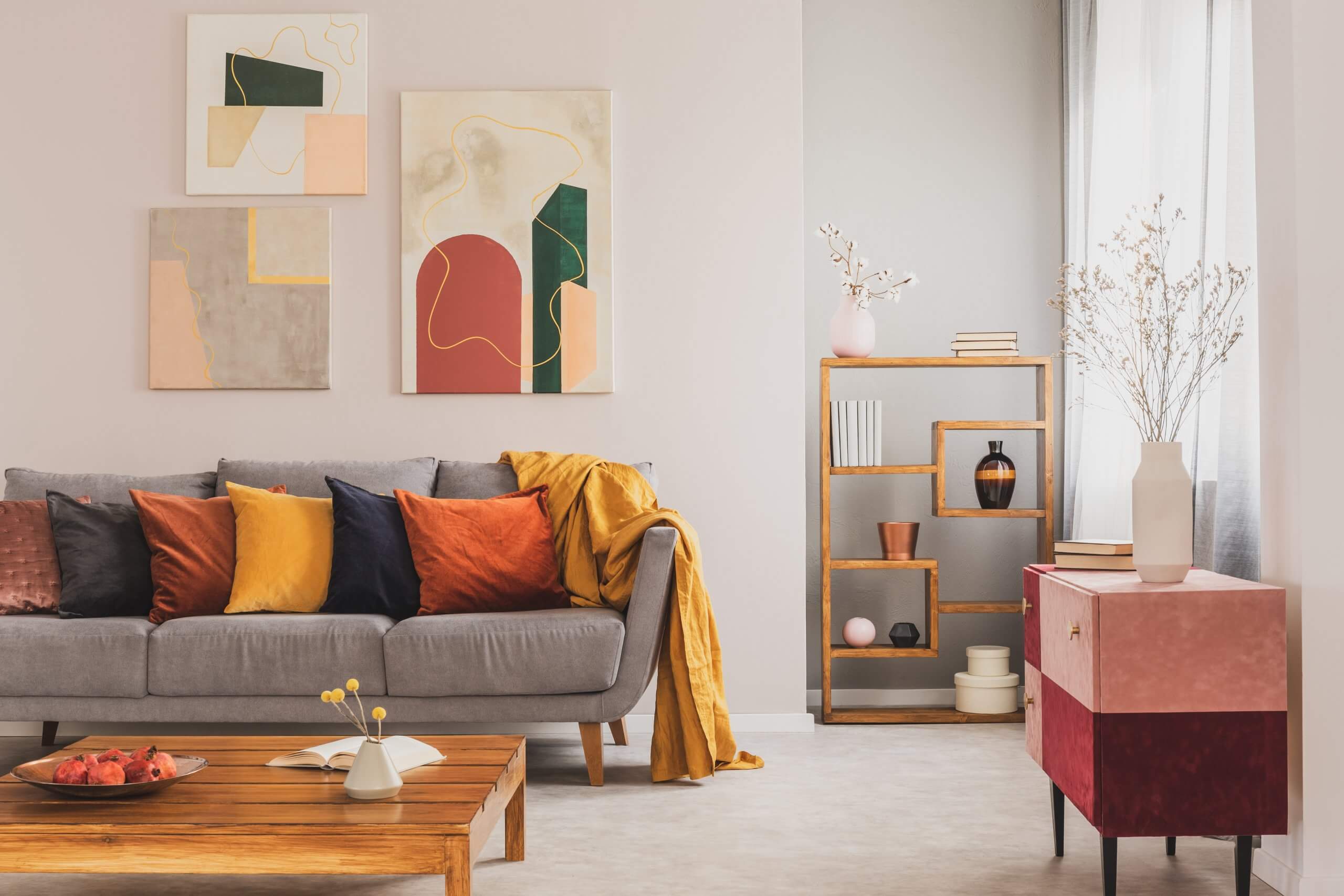 The rule of odds states that a combination of art pieces is more dynamic if they're grouped in odd numbers rather than even numbers. While you can work with fives, sevens, and nines, three seems to be the most magical combination. This is why it's sometimes referred to as the rule of threes.
So, make a point of having three art posters behind your big couch or even on an empty wall. The viewers will have an interesting visual experience and remember the artworks for a long time. That's how the brain works, after all.
5. Frame them
Adding a frame to your art poster makes it look clean and sophisticated. Frames also protect the artwork from damage and make them retain its quality for dozens of years. Therefore, make a point of framing your posters instead of sticking them to the wall in their basic form.
You can go for ornate, gilded, matted, vintage, or full-bleed framing. Regarding the color, gold, silverish, and black are the most popular options. But you must ensure that the frame blends well with the poster, both in style and color.
Experts rightly claim that a frame can change the feeling of an art piece by either drawing the viewers into the art or distracting them from it. Additionally, the frame can support the feelings invoked in the artwork. For instance, a poster of a popular historical figure fits better in a vintage frame than a highly-polished, black metal frame. So, carefully consider your frame choice for your art posters.
Conclusion
Decorating your home with art posters shouldn't be hectic at all as long as you master a few simple rules. You'd want to choose one theme and stick to it, purchase a size that properly balances the furniture, hang them in odd numbers, and frame them for a more refined look. However, these rules aren't written in stone. You can break one or two to explore your creativity. The ultimate goal is to make your home look unique and attractive.
The Energy-Efficiency Advantages of Vinyl Window Replacement

Windows are more than just portals to the outside world; they play a significant role in determining the comfort and energy efficiency of your home. If you're looking to improve your home's energy efficiency, consider the advantages of vinyl window replacement. In this article, we'll... The post The Energy-Efficiency Advantages of Vinyl Window Replacement appeared […]