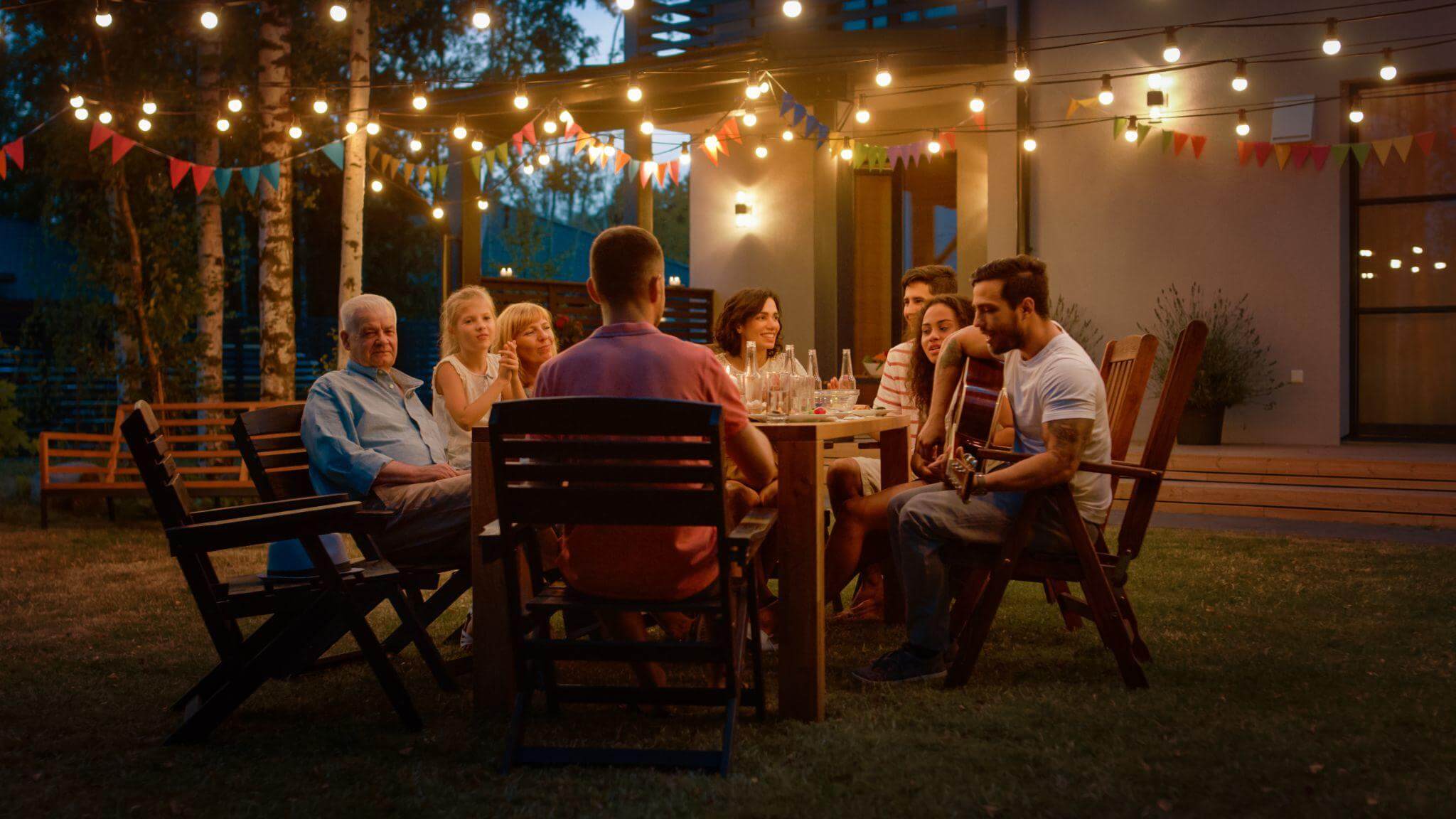 Keeping your outdoor space cosy can be a tough task, especially during the colder months. Whatever the size of your patio, balcony, or courtyard, there are countless ways to bring some of the comforts of home outside.
You don't have to spend a lot of time or money to make the area you do have look and feel as inviting and beautiful as your living room. If you can be selective and imaginative, you'll be able to seamlessly connect your interior and outdoor living spaces in no time. Please keep reading for all of our tips and ideas on how to connect your area. You'll soon wonder why you hadn't thought of it sooner.
1. Focus On Furniture And Furnishings
The first step in creating the ideal outdoor space is investing in the right furniture like tables, chairs or even a gas heater for when you want to entertain during the cooler months. Whether you're buying new or updating what you already have, look for pieces that are weather-resistant and able to withstand a night of heavy rain or harsh winds.
If your furniture looks old and worn on the outside but still in good condition, consider giving it a fresh new look with one of our outdoor paint systems. Not only will this make sure everything is protected from the elements, but it will also give your space an instant facelift.
Because it's so frigid most evenings throughout the winter, using your outdoor space might be a significant turnoff. Heating solutions are a must if you want to use your outside area all year long, even in the cooler months. If you're on a tight budget, heating lamps, wall heaters, outdoor fires, or even a fire pit are all viable options. Relaxing in your outside space is more enjoyable for you and your guest if you have a way to keep warm and cosy.
Of course, it's also important to realize that many people like spending time outdoors during the colder months. For them, having a comfy and cozy space is important. So for those of you who love to spend time outdoors, we suggest decorating your space with a fire pit, patio heater or even a firefly lamp. If you have any animal pets in the yard, consider getting them some heaters because they'll be able to stay warm while they enjoy their outdoor space.
2. Use The Right Plants In Your Area
While your furniture is a great start, there are additional ways to bring your interior and outdoor spaces together. So that you can experience the same feeling in the backyard, we suggest using an indoor/outdoor carpet or one of those outdoor carpets for a unique look in this area. If you want to add some greenery around your outside space, we recommend checking out our selection of artificial plants or real plants, particularly during the warmer months.
3. Bring In The Colour
Because you'll be spending so much time in this outdoor space, make sure it has the same energy, beauty, and colour as your main living area. If you have any furniture or wall décor that is in need of updating, now is the time to do so. And if your patio was just created, you could consider adding a fresh coat of paint on the walls to make it more fun and entertaining.
Adding throws and cushions to your outdoor living space may seem inconsequential, but it's the perfect way to boost a space's coziness factor while also adding a splash of colour. During the colder months, blankets, in particular, will come in handy. And, of course, it never hurts to put out a few extra pillows or rugs with blankets when you're entertaining. It's one of the easiest ways to make your outdoor space that much more beautiful.
4. Add Some Entertainment
You and your family members will make more use of your outside space throughout the year if it offers enjoyable activities. If you like to grill, consider getting a gas or charcoal grill. Not only will this make it more convenient for you to cook in this space, but it also adds a nice warmth and enticing smell that makes the area feel more like home.
You might also want to consider creating your own outdoor theatre. It's a great way to bring the fun inside during the colder months and to keep children engaged even when the weather isn't ideal. If you're looking for some inspiration, think about decorating your area with a projector or LED screens. By projecting moving images onto these screens, you'll create an interactive screen that your guests will want to watch. Nothing says cosy outdoor space with aesthetic lights like family and friends gathered together under a blanket watching their favourite flicks.
So there you have it – a few simple ways to transform your outdoor space into a cosy escape. It's important to remember that your outdoor space is a part of your home, so it should be treated as such. Whether you're spending time in this area by yourself or with your friends and family, it's your own little oasis. Decorate it as if you were decorating a bedroom, bathroom or living room. It's just another room in the house, after all!
The Energy-Efficiency Advantages of Vinyl Window Replacement

Windows are more than just portals to the outside world; they play a significant role in determining the comfort and energy efficiency of your home. If you're looking to improve your home's energy efficiency, consider the advantages of vinyl window replacement. In this article, we'll... The post The Energy-Efficiency Advantages of Vinyl Window Replacement appeared […]