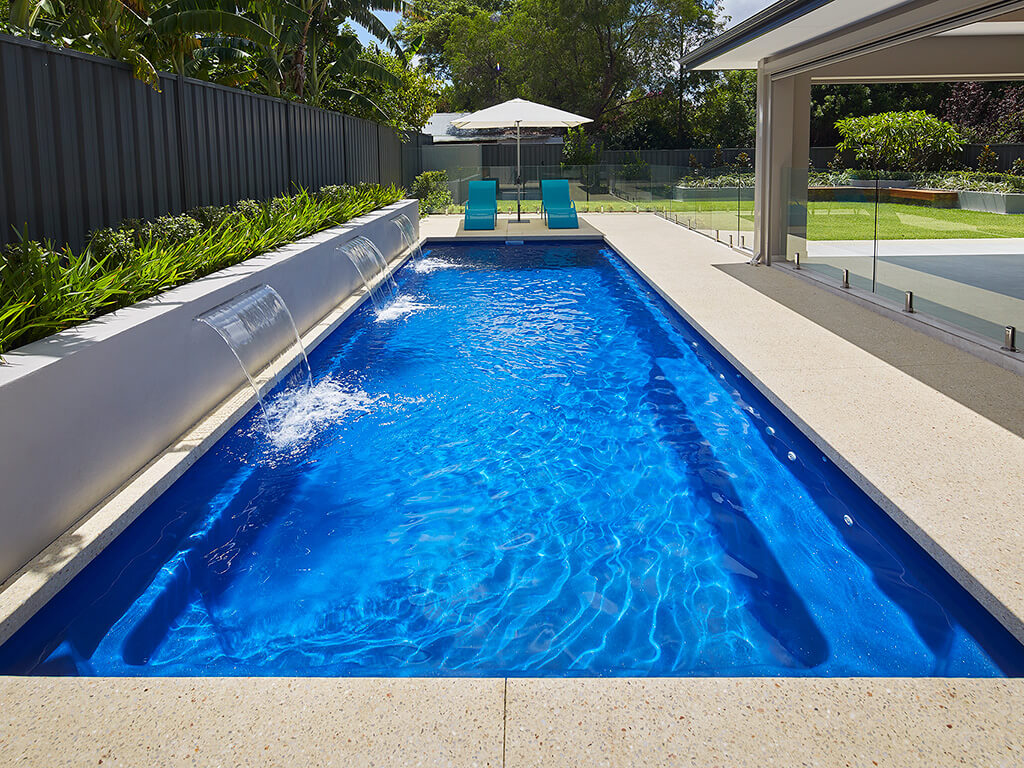 There are different types of swimming pools that you can get for your home. If you have a small backyard and want a pool, then the plunge pool is the best option for you. A plunge pool is a small pool that is lesser in size than regular swimming pools. It is a compact pool meant for homes with small backyards. It is also suited for people who want a pool but have a limited budget. There are many benefits of getting a plunge pool in your home. You can get to know all these advantages in this article.
What is a plunge pool?
A plunge pool is a small swimming pool that offers many of the features of a regular swimming pool but in a compact space. Plunge pools come in different sizes and dimensions. This makes a plunge pool the perfect choice for homes that have limited space for a pool. A plunge pool can be as small as 2 metres in length and 2 metres in width. Such a pool is ideal for lounging about and spending a quiet relaxing time in the pool. This is good for a small home where only one or two people use the pool at a time.
A plunge pool can be 6 metres in length and 3.5 metres in width. This is usually the maximum size of the pool. Such pools can be used by more people at a time. Apart from relaxing, you can even swim a bit in a plunge pool of these dimensions. On average, a plunge pool is around 1.2 metres in depth. It can even be deeper depending on your need.
The basic concept of the plunge pool comes from natural plunge pools. These pools are formed at the bottom of the waterfall thanks to the water flowing from the top. Such pools are considered to be rejuvenating and believed to have health benefits. Modern plunge pools are meant for relaxing. You can even have spa jets fixed to the plunge pool to get the benefits of hydrotherapy.
The benefits of a plunge pool
When you get a plunge pool installed in your home, you will be the happy owner of a pool that gives you many advantages. In case you were not sure whether to get a plunge pool or not, then go through the following benefits of a plunge pool.
1) Best solution for small homes.
If you have a small home, then the plunge pool is the best solution. If the space in your backyard is limited and you still want a pool, then go for the plunge pool. It gives you most of the features of a regular pool, with the only difference being the smaller size.
2) Suits limited budget
Getting a pool installed is expensive. Most families would love to have a pool but worry about the expenses involved. The plunge pool is ideal to meet their requirements. Plunge pools are much lesser in cost than a regular pool. You can get an in-ground plunge pool for as little as $13,000.
3) Easy to install
Fiberglass pools are very easy to install. Since a plunge pool is smaller, it is easier to install. If you want an in-ground pool, some excavation work is required. If you want an over the ground plunge pool, it would be even quicker to install. These pools are custom built and would be brought from the factory and installed straight away.
4) Easy to maintain
Maintaining a swimming pool needs a lot of time, effort, and money. Since a plunge pool is small in size, maintaining it is much easier. It is easy to clean the pool. The water required is less, the power required for the filtration is less, and the cost of heating the pool is less. It also requires a lesser amount of chemicals.
5) Enhances your home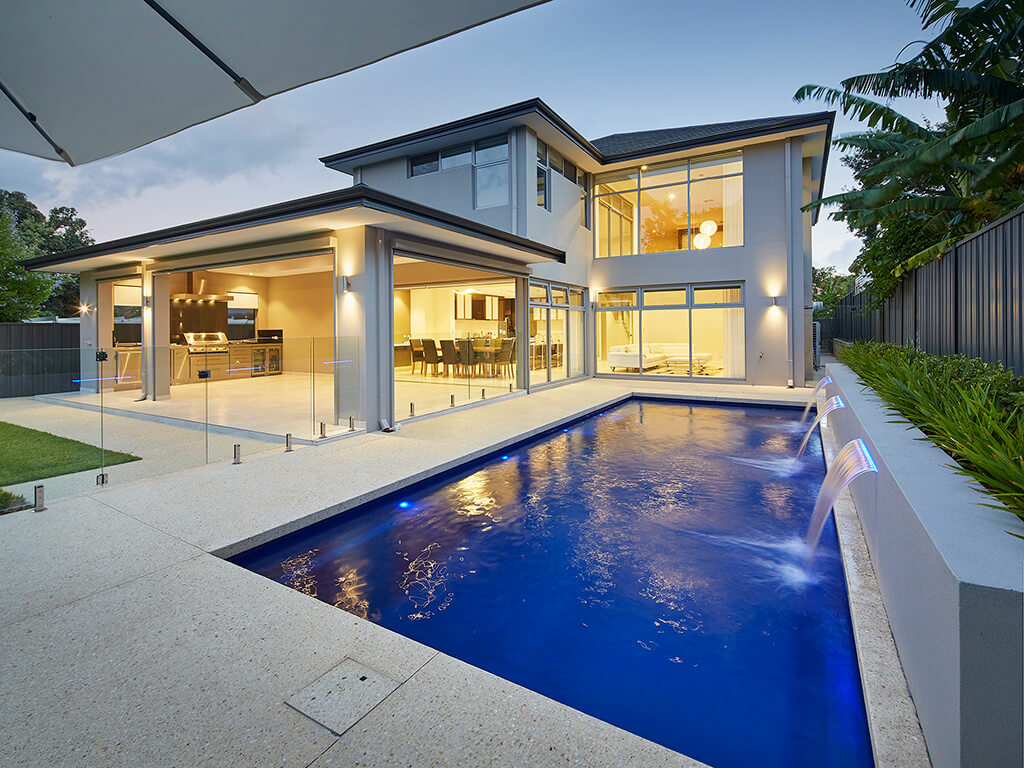 A plunge pool is an attraction that enhances the appearance and value of your home. Your backyard looks much better with a plunge pool in it. In case you wish to sell your home at any time, you will find that it would fetch a higher price thanks to the pool.
6) Offers health benefits
One of the major reasons for getting a plunge pool is its health benefits. It helps you relax after a stressful day. You can even install spa jets to get a full hydrotherapy experience at home. This will allow you to treat muscle pain and other such problems. It can reduce physical and mental stress. With a large plunge pool, you can even swim around and get some exercise.
7) Great place to spend time with your family
You can spend quality time with your family in the pool and by the pool area. If you have kids, they would enjoy spending time in the pool. With a small pool, managing children is easy, and you don't have to worry about kids getting into trouble.
8) Get the benefits of a regular pool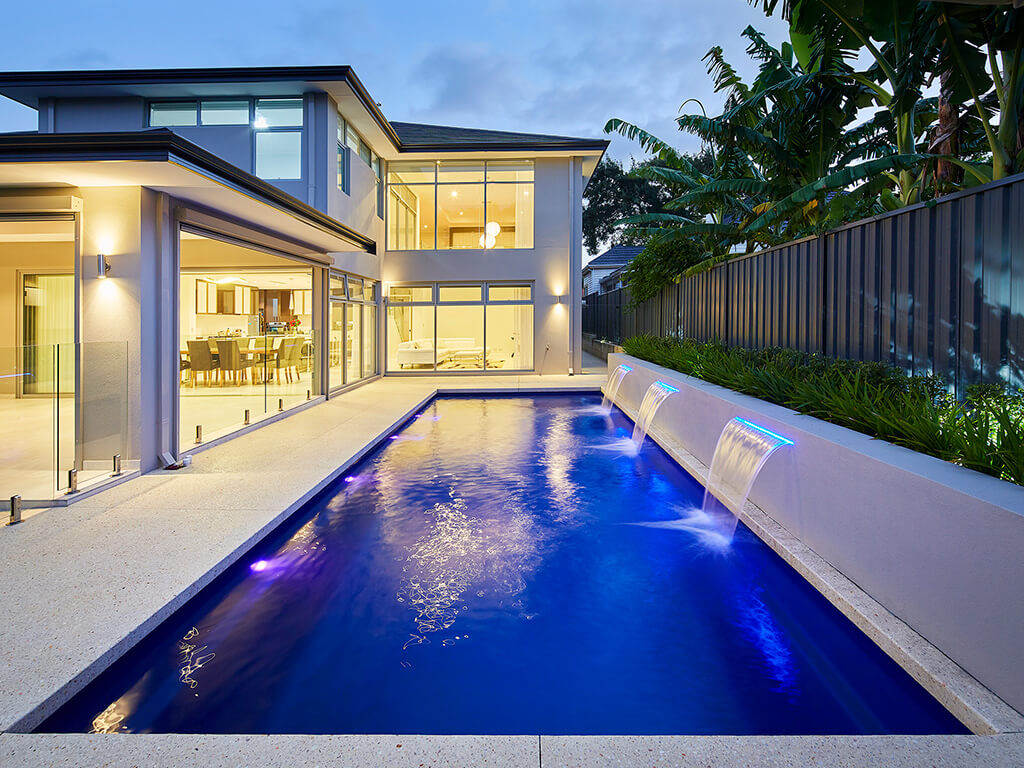 Even with a small plunge pool, you can get the benefits of a large pool. You can do this by adding features to the pool.
You can add lighting to use the pool at night and make the pool area look attractive.
Adding spa jets allows you to use your plunge pool like a spa.
You can add heating features to the pool so it can be used throughout the year. This will be great during the winter months. Since the pool size is small, the costs of heating won't be too much.
You can get water jets installed. This would provide resistance when you swim, allowing you to get the full benefits of swimming in a large pool.
You would have understood all the benefits of a plunge pool by reading this article. The main benefits it offers make it the ideal solution for those who want a pool at budget prices. If you want a plunge pool installed, you can get in touch with a pool contractor or consultant for more details.
5 ways you can explore Paris without a plane ticket

With air travel still being quite unpredictable and flight schedules as uncertain as they currently are, unless you reside in Paris, you're possibly not going to opt for a visit any time soon. For everybody who is a wanderluster and is itching to return to... The post 5 ways you can explore Paris without a […]