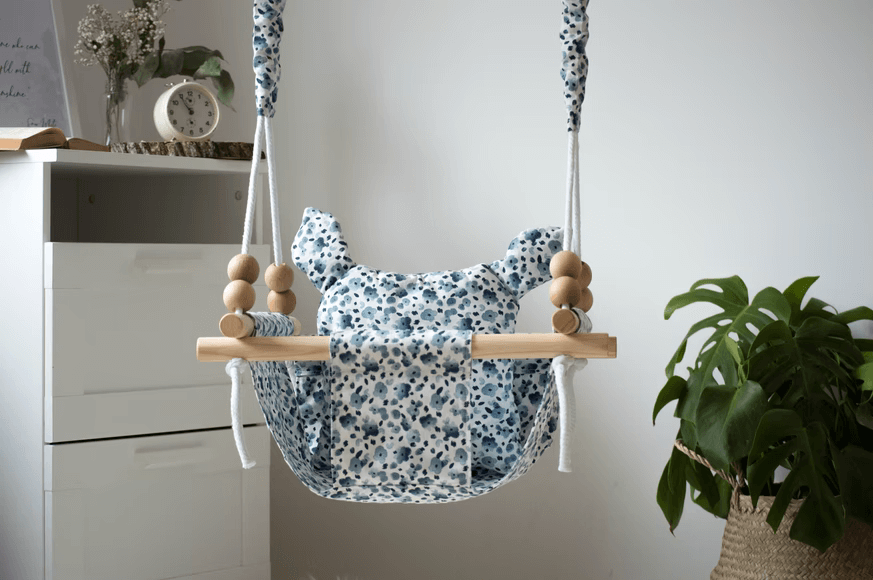 Kids love the outdoors, where they can run around and play to their heart's content unless they want to watch movies on 1movies. Not every house can afford swings and slide sets in their backyard, but that doesn't mean you can't make creative play items for kids or adults. The best part is that you can create anything from an umbrella to a cabana with fabrics. Not sure how? Here are 10 DIY projects for you.
1. Umbrella Slipcovers
If you have a big enough garden for a table and chair with an umbrella over them, then an umbrella slipcover made of outdoor fabrics is just what you need. With simple measurements and easy sewing, you will have a charming slipcover that adds a party vibe to the garden.
2. Baby Swing
Babies love swings! While they can be rather expensive to buy commercially, you can make them for a fraction of the cost with some outdoor fabric, rods, steel rings, nylon rope, and rope clamps. With this DIY project, you save money while delighting your kids.
3. Summer Cabana
Summers and swimming go hand-in-hand. But the constant running between the house and the pool to change can be bothersome. In comes a summer cabana made with PVC pipes and outdoor fabric to give you a private space to change dresses and get some shade.
4. Hammock Swing
Summer is simply not complete without a hammock. So, why not create a hammock swing to enjoy the season in comfort while binge-watching torrent? While this is not the kind of swing that goes up and up, it will certainly keep you comfy.
5. Patio Placemats
Patio and garden picnics are a must-have on summer evenings. What can add to the festive picnic are placemats for your paper cutlery, so they don't fly off in the wind. You can make these placements with 4 12″ x 15″ pieces of outdoor fabric.\
6. Blanket waterproofing
After a summer shower, gardens are likely to be wet, hindering any picnic plan of yours. Not anymore. With outdoor fabric, you can waterproof your picnic blanket and enjoy your time outdoors without any wetness from the grass.
7. Teepees
Teepees are fun places to be on a fine summer day. Not only do they offer you shade but also a comfortable place to relax. Guess what? You can easily make this with PVC pipes and couplings, outdoor fabric, iron-on adhesive, and iron.
8. Cushion Lounger
What if you could use a cushion as a lounger? Yes, this DIY outdoor fabric project lets you do just that. Get your fabric and turn them into a huge pillowcase with three equal parts. Insert your pillows, and voila! You have an outdoor garden lounger in your hands.
9. Outdoor Cushion covers
Outdoor fabrics and a glue gun are all you need to recover your outdoor cushions. Even if you are covering a brand new cushion, this DIY can help you out. Simply wrap the cloth over the cushion as you would a present and then use the glue gun to secure the seams.
10. Play Tents
Does your child have a playdate set up at the local park? Don't just take out your picnic blanket and basket; add in a no-sew play tent too. These are easy to make, and you just need something to hang the tent cloth onto.
Conclusion
Outdoor fabrics are one of the sturdy materials out there, and therefore, they are perfect for simple DIY projects for outdoor decor. From play tents to cabana, the possibilities of DIY outdoor fabric projects are nearly endless. These projects will result in happy smiles, as they are adult and kid-friendly.
The Energy-Efficiency Advantages of Vinyl Window Replacement

Windows are more than just portals to the outside world; they play a significant role in determining the comfort and energy efficiency of your home. If you're looking to improve your home's energy efficiency, consider the advantages of vinyl window replacement. In this article, we'll... The post The Energy-Efficiency Advantages of Vinyl Window Replacement appeared […]