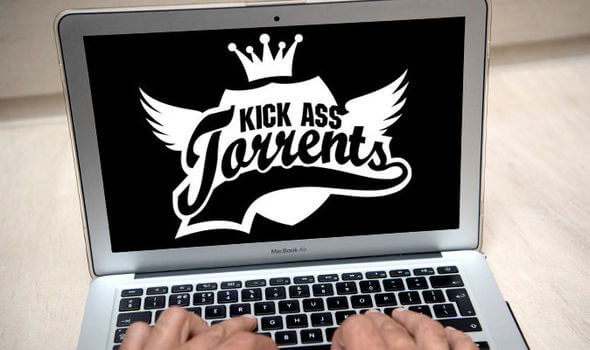 Kickass torrent, commonly abbreviated as KAT, was a website that provided magnetic links to facilitate peer-to-peer file sharing using the BitTorrent protocol and directory for torrent files.
Founded in 2008, KAT became the most visited BitTorrent directory in the world by November 2014, overtaking The Pirate Bay (as per the site's Alexa rankings).
Before we get into whether the kickass torrent is illegal or not, let us first understand what torrenting is and what the legal guidelines are for it.
What is Torrenting?
The act of downloading and uploading files through the BitTorrent network is called Torrenting. It involves downloading files from other users' devices on the network.
It is among the most popular form of peer-to-peer file-sharing and requires torrent management software to connect to the BitTorrent network. This software can be downloaded for free on several different devices.
Since it is frequently used to share files protected by copyright, including movies, games, software, and music, this act is often associated with piracy.
Safety and Legality
So, the question is whether it is legal or illegal?
Torrenting itself is not illegal, but downloading unsanctioned, copyrighted materials from such networks is. So, even if you are intentionally not doing anything, you may unwittingly be on the wrong side of the law.
In such cases, you are an Internet Service Provider (ISP) and copyright trolls, monitoring the BitTorrent network can take action if they catch you illegally torrenting.
For this reason, Digital Privacy-conscious torrents use VPN or Virtual Private networks and keep their internet activity hidden from the ISPs.
The BitTorrent protocol itself is not illegal or unsafe. It is just another means for sharing any file, and there are plenty of legal torrenting services that exist. But popular torrent trackers like Kickass Torrent operate in grey areas and provides free access to copyrighted content.
This act of sharing and downloading copyrighted content by Kickass Torrent is considered illegal and unsafe in many countries since they have been shown to host malware.
KAT- A Brief History
KAT was initially launched with the domain name kickasstorrents.com in November 2008. After a series of domain name seizures by the US Department of Justice against Demonoid and Torrent, in April 2011, it moved to the Philippine domain kat.ph The site later moved to several different domains.
Blocking, Censorship, and Arrest of the Alleged Owner
ISPs in the United Kingdom were ordered by the High Court in London on February 28, 2013, to block access to kickass torrents sign up and two other sites. Judge Richard Arnold ruled that the site's design contributed to copyright infringement.
Later on, on June 23, at the request of MPAA, KAT was delisted from Google. It was blocked by Belgian ISPs in late August 2013 and later in June 2014 in Malaysia by the Communications and Multimedia Commission for violating copyright laws.
On 20 July 2016, the United States of Justice announced the seizure of the KAT.cr domain and had identified the alleged owner. The very day Artem Vaulin, a 30-year-old Ukrainian man and the founder of Kickass Torrents, was arrested in Poland, and the domain name was seized, making the website un-operational.
How to Protect Yourself
The simplest way to protect yourself from any legal ramifications is to not torrent. However, even if you still insist on torrenting, you should ensure that your online privacy is protected.
Instead of torrenting, Usenet is a better alternative. It is a paid service, usually charging between $10 and $20 per month, which allows you to download files from centralized servers instead of a network of peers.
Usenet downloads are way faster and more private as well. Most importantly, downloading a Usenet file does not mean that you need to share it with other network users. This legally makes you less of a target because you are consuming fewer computer resources and internet bandwidth and not supplying strangers with copyrighted content.
BitTorrent struggles to be adopted by legitimate companies for legitimate use. The fact that gigabytes of data can be transferred using its peer-to-peer sharing protocols means that it can be put to much better use. But what we see is far from what we expect.
Are Marble Kitchen Countertops a Good Idea?

When it comes to kitchen countertops, nothing exudes elegance quite like marble. Its natural beauty and timeless appeal have made it a popular choice among homeowners. But is it a good idea to have marble countertops in your kitchen? Let's explore the advantages and disadvantages.... The post Are Marble Kitchen Countertops a Good Idea? appeared […]