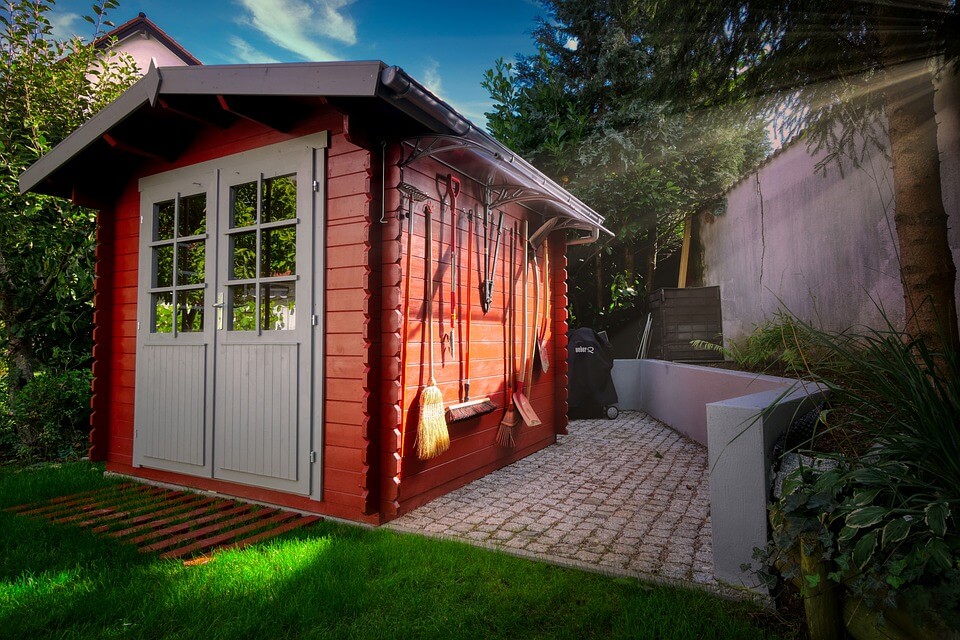 Today, the garden house is no longer a simple shed used to store tools. It is now a wooden construction that can take on many aspects, from traditional to contemporary. The garden house is no more just a small place, it is now available in several surfaces, which allows it to be used in many ways. More and more people are choosing to install a Garden Shed and use it as a living space of its own. Indeed, garden houses made of wood are an ideal solution for many needs and desires. Don't hesitate to click here to find a garden house that suits your needs and desires!
A gym
Having a space entirely dedicated to sport allows you to practice in good conditions. At home, the problem often encountered is the lack of space, which prevents installing machines or performing certain movements. If you have a gym membership, you have time constraints and the machines may not always be available. With a garden house used as a gym, you can work out to your best ability, without constraints and without disturbing the people who live with you.
A summer kitchen
The summer kitchen is the ideal solution to enjoy convivial moments around a meal, in fact it allows you to avoid the constant back and forth between the house and the garden. In addition, you can offer more than just grilled food, as you will have everything you need to cook conveniently in your garden and other things can be ordered on big basket. Garden houses with a terrace are ideal for a summer kitchen.
A playroom
Your children, young and old, will appreciate having a play area all to themselves, and you will appreciate not having to pick up toys scattered around the house. In fine weather, the direct access to the garden will encourage your children to play outside. The playroom is only for children: you can set up a gaming room or a room dedicated to entertainment. It's the ideal way to organise your evenings with friends without making a mess of your house!
A guest room
Garden houses can be converted into a studio, with all the comforts of a small flat if they are connected to the water and electricity network to run heaters and thermostats respectively. This means that you can accommodate friends and family without having to let them sleep on the sofa in the living room. Hosting friends and family has never been easier or more convenient!
A pool house
Having a pool house allows you to significantly increase the quality of time spent enjoying your pool. You can come in and sit in the shade and have a cool drink or snack whenever you feel like it. The pool house also allows you to store all your pool accessories, thus freeing up space in your garage!
The above list is not exhaustive, garden houses can also be used as offices, creative or DIY workshops, wellness area with sauna and spa, reception room, etc. In addition to improving your quality of life, garden houses also have the advantage of increasing the value of your home.
The Energy-Efficiency Advantages of Vinyl Window Replacement

Windows are more than just portals to the outside world; they play a significant role in determining the comfort and energy efficiency of your home. If you're looking to improve your home's energy efficiency, consider the advantages of vinyl window replacement. In this article, we'll... The post The Energy-Efficiency Advantages of Vinyl Window Replacement appeared […]