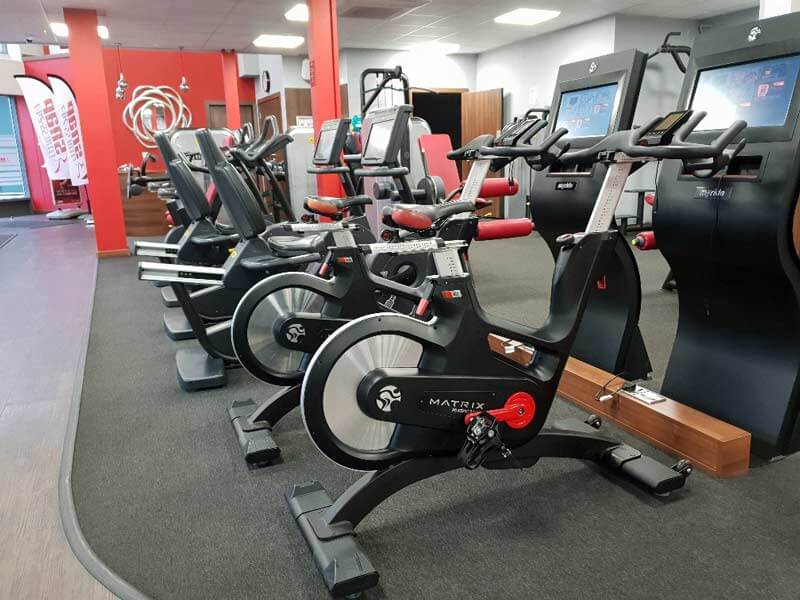 People visit gyms, sports clubs, and leisure centres to stay healthy and active. Exercises help us stay fit and eliminate the toxins from our bodies. How are these toxins removed? Without a doubt: sweat! You will see everyone sweating at leisure centres and gyms. Don't you think that is a problem? It can have harmful germs that can cause disease. What can be done here? You obviously have no control over people's sweat. But that doesn't imply that you ignore this concern. How about cleaning the gym, sports and leisure centres? It will not only focus on the health of individuals but also will bring profit to the centre as you will be giving top-notch services to the customers. Does the idea of cleaning the space compel you? Let us see some tips by which you can make it happen.
Hire Professional Cleaning Services:
Hiring a professional is a straightforward way to keep the exercise areas clean. You don't have to worry about cleaning and washing every corner of your gym- we know how tedious that is. Hire commercial cleaning services in Adelaide by Clean Advice. They provide the best results as they are equipped with the right experience and tools to undertake the cleaning process. Deep cleaning, scrubbing, washing or disinfecting – they can do it all! They have proper knowledge of handling various things (gym equipment, tables, exercise mats, and other such stuff) commonly found at commercial places. Book them, and rest assured because all your gears and the space will be sparkling in no time. Isn't that great?
Pay Attention To Odours:
Ewwww! Can you smell that musty odour? Where there is sweat, there is going to be an odour. It becomes unbearable and is unhygienic. This body odour catches on gym surfaces like carpets, mats, thermostats, and equipment. All items start smelling musty! Masks, sprays and fresheners can be a quick solution. But wouldn't a mask interfere with the exercising process? The best way is to tackle the source of the smell. We cannot stop the odour, but we can surely control it with steam cleaning. Use a steam cleaner as the vapour from it attacks the odour, dirt, grime, pests and all types of bacteria.
Keep Access To Wet Wipes:
Does your centre have wet wipes in every possible place? If not, then it is time to inculcate them. For instance, a tennis racket will have many people touching and playing with it. Communicable diseases can happen. Wet wipes can be a saviour! Wiping every material you touch will reduce the probability of illness. Similarly, you can keep access to wet wipes in gyms near weight-lifting equipment. How about asking customers to carry their own? Everyone will love this idea as there is nothing more important than health.
Keep Hand Sanitisers In Every Possible Place:
Since the pandemic, we see all places having sanitisers at the entrance. But have you seen sanitiser points indoors? Well, that is a habit to be adapted! Place sanitiser points in every possible space: gyms, leisure centres, sports clubs and play areas. This sets a good image and compels people to think that a particular organisation focuses on their clients' cleanliness, health, and wellness.
Don't Forget High Touch Items:
What are high-touch items in your fitness place? Is it the tools? Not really! What about door handles, ring doorbells with cameras, switches, foam rollers and stability balls? These items are often ignored, but it is essential to clean them all. Generally, the spread of diseases starts from here as it's the first thing people come in contact with.
We understand it is challenging to keep fitness centres clean, but it is necessary. Especially if you run a 24-hour place, cleanliness can take a toll. Therefore, it is advisable to seek the help of experts who can clean your space in no time. You can clean, dust, and wipe surfaces regularly as well. However, don't forget the front desk, as every individual comes to the desk. Indeed, it will leave a remarkable impression!
The Energy-Efficiency Advantages of Vinyl Window Replacement

Windows are more than just portals to the outside world; they play a significant role in determining the comfort and energy efficiency of your home. If you're looking to improve your home's energy efficiency, consider the advantages of vinyl window replacement. In this article, we'll... The post The Energy-Efficiency Advantages of Vinyl Window Replacement appeared […]