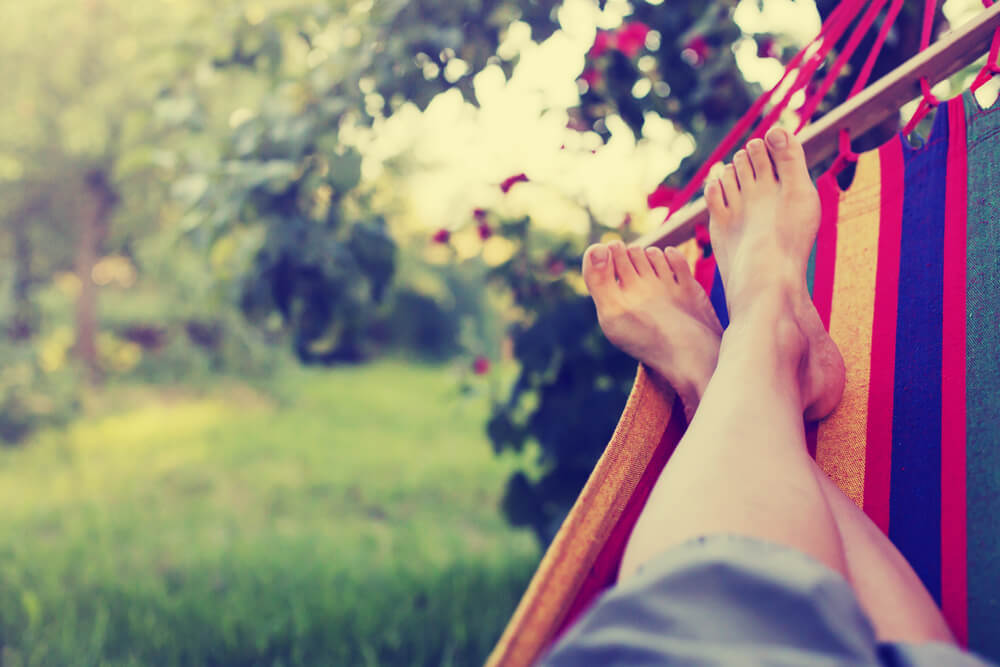 When warm weather approaches, it's time to brush off the outdoor furniture, give some love to your garden, and take stock of your outdoor living space. Creating a calming backyard oasis gives you a whole other space to enjoy at home. With a serene space in your home, you can manage the day-to-day stressors of modern life more readily, as your oasis provides a place to pause and recharge. From outdoor rugs to a swing to a hummingbird feeder, consider which of these eight elements make you feel the most at ease to imbue your outdoor living space with calming vibes.
1. Prep Your Space
You don't need an expansive area to create a tranquil outdoor space. A cute picnic blanket on the lawn with some throw pillows or a deck chair can be a peaceful area to relax. However, if you want to create something more elaborate, you'll need to prepare your space to accommodate outdoor furniture and accessories to browse and watch the best content available on Dramacool.
Trim back overgrown areas of grass or bushes so they won't encroach on your seating area. You may even find that you can open your space up with a hedge trimming. If you have any pest problems, now is the time to take care of them. Invest in bug control or fencing if need be. If you plan on amping up your space with an outdoor kitchen or grill, make sure the cooking area is clean and your tools are washed so as not to attract vermin.
2. Make Some Shade
A critical element when creating an oasis is a shady spot in which to relax. If your outdoor space doesn't have shade naturally, you'll need to make some. There are some excellent automated awning options if they fit your budget, but you can also rig some practical sun-stoppers by tying a sail above the area in which you'll be sitting. A picnic table with a fold-up umbrella is also a superb choice. Before you decide on placement, assess your outdoor area during the hottest time of the day. Mark the position of the sun to figure out how to block the sun most effectively.
3. Ground the Area with a Rug
Since outdoor oases don't have defined parameters, a rug is ideal for creating a cozy cohesive spot. There are excellent weatherproof options, or you could simply go for a raffia or grass-woven rug, depending on your climate. Since most outdoor oases are amid greenery, outdoor rugs in oranges or reds add a lovely pop of color to an otherwise monochrome palette.
4. Have One Lounging Piece
Add one piece of furniture on which you can lounge or even take a late afternoon nap. After all, the main reason for creating an oasis for yourself is to create a tranquil space that relaxes you and puts you at ease. There's nothing better than whiling away a summer afternoon in a hammock, weatherproof daybed, or outdoor swing. Incorporate one of these ultra-relaxing pieces into your setup and add throw cushions that match the rug for a cohesive look.
5. Add a Water Feature
Running water is not only soothing to the mind; water features also attract wildlife, increasing the biological diversity in your neighborhood. You don't have to add a pool or pond to your outdoor oasis to create this calming effect; there are plenty of inexpensive outdoor water fountains or birdbath fountains that offer the calming tinkle of water without taking up a huge amount of space.
6. Shop for Style and Durability
The most necessary quality of your outdoor oasis is that it can withstand the elements. Any fabrics you have should be made of water-resistant fabric, and the material from which your furniture is made should be equally as hardy. Metal, wood, wicker, or plastic are all excellent choices for furniture in your outdoor oasis. If you want the option to bring your outdoor furniture inside during inclement weather, choose a portable option, such as a take-anywhere table, which can fold up for convenient storage.
7. Plan Your Lighting
If you plan on using your outdoor oasis at night as well as during the day, make sure to incorporate the right kind of lighting. The most successful combination of illumination is a mixture of candles and twinkle lights with some outdoor lights, brightening the space for safety and creating a relaxing atmosphere. Create a centerpiece with an outdoor firepit, turning your oasis into an all-season entertainment area. If your outdoor area can't accommodate a fire pit, group some candles or faux LED candles on a tray or mirrored surface in the center of your conversation area.
Another great tip combines your greenery and lighting into an exciting combination. Using outdoor lighting, spotlight some interesting features of your garden, whether those are your miniature marble grotto or a remarkable cluster of ferns, for nighttime viewing. Try different angles on unique natural features to see how they show up at night, or swap out the light bulbs for multi-hued ones to create a colorful effect. Now that your outdoor sitting is sorted, it is time to call up your friends and use that Swiggy money to order the best food for a complete evening.

Source: Photographee.eu/Shutterstock.com
8. Play with Potted Plants
Even if you have garden beds that keep you fed during the summer months, you can still do a lot with independent potted flowers or herbs. Not only do these additions help season your grilled food, but the blossoms are also beautiful and decorate the space. Oversized terracotta pots are a gorgeous contribution to your outdoor oasis, especially when they're planted with seasonal blooms. If you have a grilling or cooking area, plant the nearest pot with a smattering of herbs like thyme, rosemary, and mint.
Nothing creates a charming garden atmosphere more than a butterfly or two, and maybe even a hummingbird. Look for flowers that are particular favorites of butterflies, and consider adding a hummingbird feeder in hopes of tempting a few into your oasis.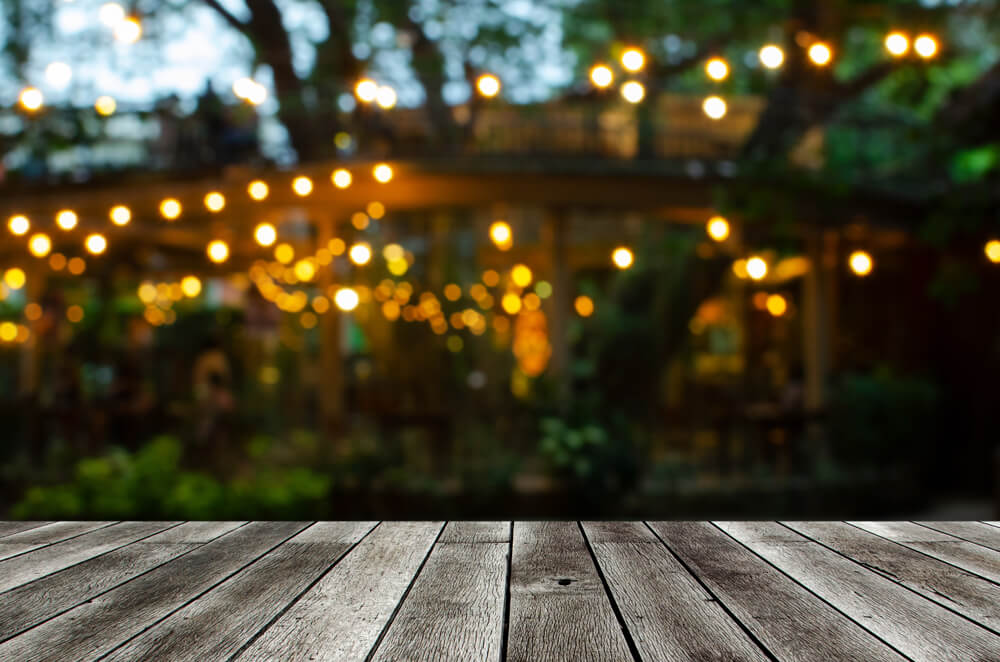 Source: giggsy25/Shutterstock.com
Enhance Your Outdoor Space
Everyone deserves a calm spot in their lives to unwind from the stresses of the day. A well-designed garden oasis provides a sense of tranquility that can help you maintain stability and peace and get the most out of your home. With some well-placed elements like water, greenery, outdoor lighting, and comfortable furniture, you can devise a gorgeous spot all your own — a calming backyard oasis.
The Energy-Efficiency Advantages of Vinyl Window Replacement

Windows are more than just portals to the outside world; they play a significant role in determining the comfort and energy efficiency of your home. If you're looking to improve your home's energy efficiency, consider the advantages of vinyl window replacement. In this article, we'll... The post The Energy-Efficiency Advantages of Vinyl Window Replacement appeared […]