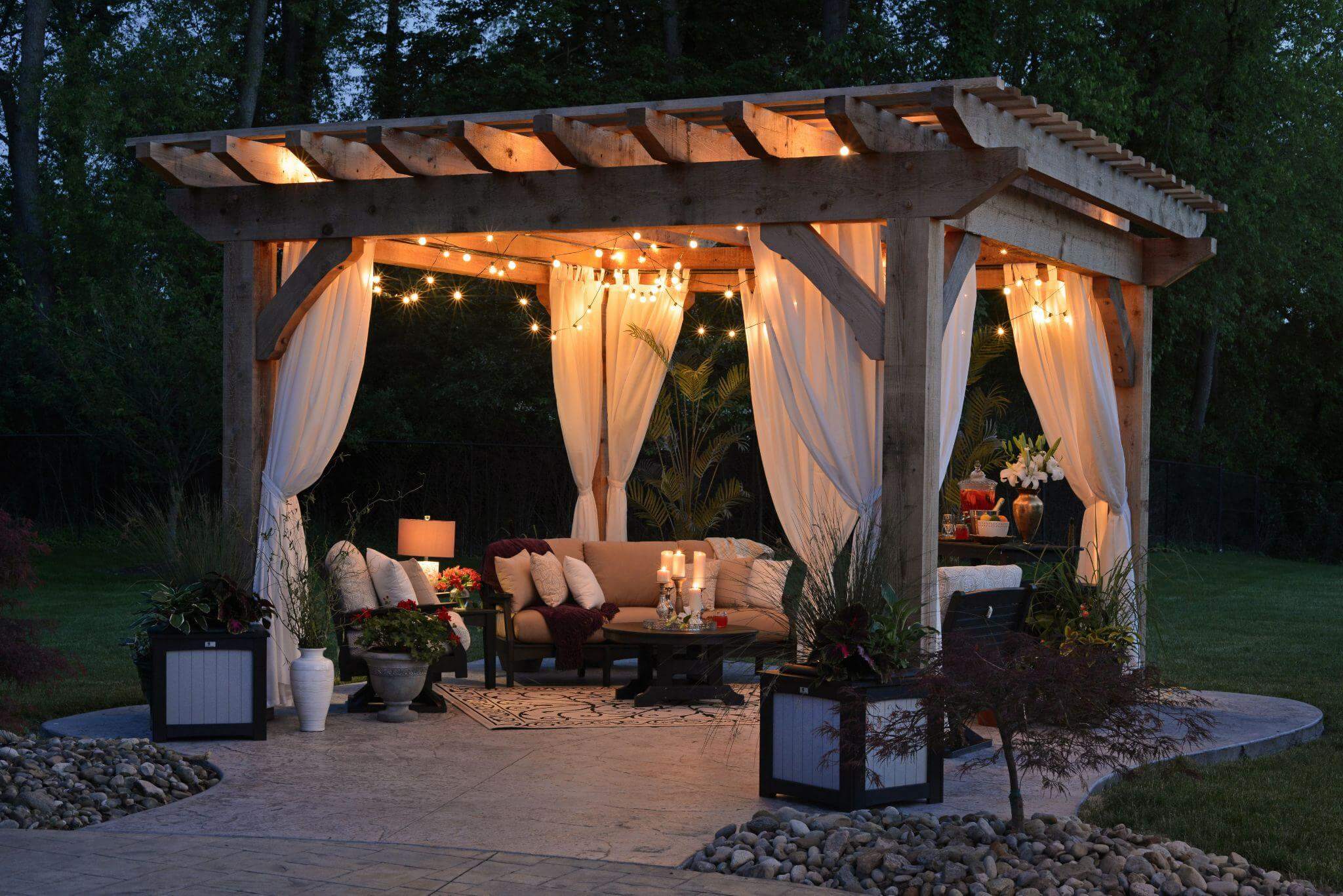 Are you worried about the small space in your backyard? The truth is, it can be tricky to figure out what design idea works best. It can also be stressful when you want to include larger fixtures, such as a fire pit or swimming pool. If you have ample space, you'll have no problem fitting things in. Your only hurdle is deciding on the best design. That said, less space shouldn't diminish your vision of making your backyard look appealing and inviting.
What matters is the ability to look for creative ways to make the most of your backyard space for the upcoming summer. Pittsburgh winters are extremely cold. When the warm summer rolls around, you want to get the most out of your house. Redesigning parts of your home allows you to enjoy a fresh new part of your property. It also provides a great return on your time because it will likely add value to your property. If you are thinking that I need to sell my house fast in Pittsburgh, investing in your backyard will help. You can start small by landscaping the yard or go big with an inground pool. The backyard designs for your Pittsburgh home are endless!
Here, we delve into 7 creative and affordable ideas to help you improve and maximize your backyard space at your house in Pittsburgh, PA.
Install a Yurt
Setting up a yurt can be a fun idea for improving your backyard, especially if there's adequate space. A yurt can serve as an outdoor living room for entertaining purposes. Also, you can use it as a glamping guest room for your visitors and extended family. If you already have a pool at your home in Pittsburgh, a yurt can act as a pool house where you and your family can relax during the summertime. Although it's not permanent like an actual building, yurts can come in handy during winter because they insulate well compared to tents which trap more heat.
Innovative Planters
You can as well maximize your backyard space by use of floating pottery. Thanks to the planter technology introduced in 2018, it's possible to achieve this. It involves using a powerful magnet to push against an electromagnetic base, suspending plants in the air. This backyard technology allows the floating pots to rotate. Note that these only work for small tabletop planters because there is a weight limit that they can support.
Create Spaces with Flooring
Setting up different sections of your backyard to serve certain purposes is an inexpensive way to make your property feel larger. For Pittsburgh homeowners, ample and comfortable outdoor space is important. An example of this backyard design includes using various flooring materials to create separate hang-out 'zones'. The fire pit sitting area should have strong and long-lasting concrete flooring. Your lawn can serve as a nice backyard for the pool area. Lastly, you can transform your backyard space by creating a concrete planter for red flowers and other green plants. Make sure if you use concrete, your property and the ground can support it.
Canopy
For extremely sunny days in Pittsburgh, it's helpful to set up a canopy in your backyard to provide shade for you and your family. A canopy also serves the purpose of covering your green backyard garden. There are certain plants that grow better while outside but can only handle limited direct sun exposure. Fortunately, canopies are affordable and come in a variety of designs and colors.
Outside Furniture
At your house in Pittsburgh, you can add outdoor furniture, such as benches and hammocks. This provides comfortable, unique, and stylish seating for your guests. Swing sofas add a unique flair to your yard and provide much-needed relaxation for people that spend time outside. Besides, they can be visually intriguing. However, to achieve this, you have to place them proportionately. A perfect example is swing sofas with long ropes. Make sure you map out the space available in your yard for a piece of furniture like this before investing in it.
Install Camouflaged Speakers
Crank your backyard atmosphere up a notch with high-quality music playing in the background. Imagine your guests being encapsulated by the beautiful surroundings, and on top of that, music is playing in the background. To do this, install camouflaged speakers that fit your backyard design. These speakers can be placed strategically at specific points in the yard, producing ambient surround sound. Blending in your speakers with the natural environment will leave your guests amazed and in awe.
Gardening Storage Space
Using your backyard space wisely can help you create extra space to store various items. For example, hardware and gardening tools can take up tons of space. A backyard can seem cluttered or unmaintained with tools lying around outside. Build (or buy) a storage hut or shed for all of your backyard tools. This makes it easy to retrieve them whenever you need to. In Pittsburgh, the cold and wet winters can cause things to rust. A storage shed not only helps you organize and store gardening tools but also helps keep them from getting rusty or damaged over time. If you want to ensure that you choose the right storage shed for your needs, be sure to check out the wide selection of high-quality sheds available at https://www.horizonstoragesheds.com/.
Revamp Your Pittsburgh Backyard
Whether your backyard in Pittsburgh is small or big, the ideas mentioned above will come in handy. A yurt or tent can provide much-needed shade during the summer months in Pennsylvania. Plants and flowers provide beauty and satisfaction in the backyard. Don't forget to set up hidden speakers to create high-quality entertainment during your outdoor cocktail party. Also, a gardening station helps to create more storage space. Flex your creative muscles when considering a new design for your backyard.
Homeowners Guide to Black Mold Removal in Toronto

Learning that you may need black mold removal can be outright scary for many homeowners. Black mold is also known as toxic mold, which has been portrayed in the media as a threat to people, animals, and children. The truth about black mold is a... The post Homeowners Guide to Black Mold Removal in Toronto […]