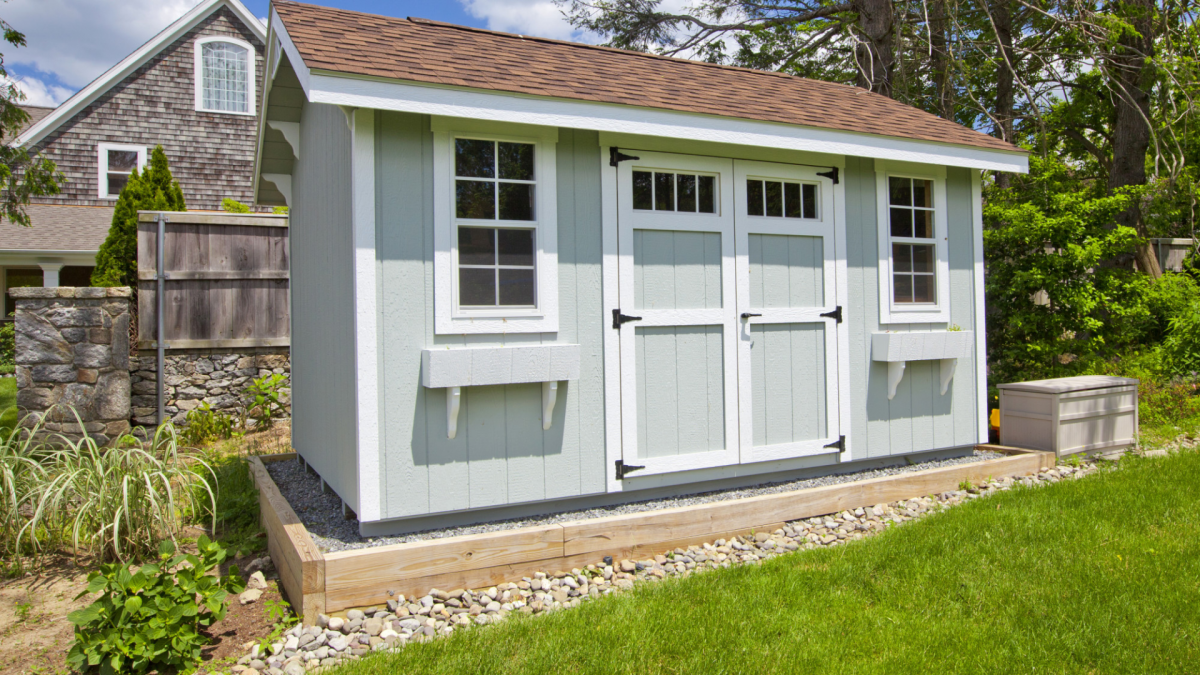 Economical Storage Building Ideas for Residential and Commercial Use
Andres Walsh, 3 years ago
0
4 min

read
629
There are many uses for cost effective storage buildings, whether temporary or permanent. They are needed for equipment and materials storage at construction job sites. They can be used to house commercial vehicles when permanent garage space is not available. And they can be repurposed as needed with the help of a construction company for seasonal storage of agricultural products, in manufacturing facilities, and warehousing.
Ready In A Flash
Prefabricated storage buildings offer exceptionally fast setup, so you can rapidly provide emergency storage solutions. Examples of this include building restoration companies, who often need to quickly evacuate possessions from fire or water damaged homes. Smaller sized structures can be set up in minutes, allowing on-site storage while restoration work is carried out.
Storage Sheds
If you only need a small storage capacity, a shed can be a perfect choice, especially for home and garden equipment just like when you can download movies for free from 1Movies then why go for the expensive ones. Available in sizes ranging from just a few square feet up to a single car garage space, storage sheds can be wood, fiberglass resin, plastic, or metal. It is generally more cost effective to buy a prefabricated shed than to build from scratch, if you need a smaller size. Both ShelterLogic storage buildings and Handy Home Products has good options, although one is defiantly more stylish than the other.
Larger examples can cost more in prefabricated form, but can also be a very efficient way to add a spare room to a house – less expensive than building on a traditional extension. Shed kits are available at larger home and hardware stores, or you can purchase plans and build from scratch.
Fabric Covered Storage Buildings
Built up to 300 feet wide and any length, these structures are covered in durable insulating fabric, and require no internal support posts. That means maximum available square footage for storage. They can be ready in a matter of days, instead of months for a traditionally constructed wood and steel frame storage building. The fabric covering is installed with a variation of the "tensioned membrane" method, used in semi-permanent and permanent open-air structures. They offer excellent ventilation, maximum natural light, high overhead clearance, and low cost per square foot. They can be disassembled, transported, and reconstructed quickly and easily.
Metal Clad Warehouse Buildings
Also available in metal-fabric hybrid covering, these buildings offer longer life and higher durability. They can be made with a truss type roof, which requires no support posts, or a steel I-beam frame, which allows building to any size and massive construction scale. They can be made with metal roof trusses, which require no support posts, or a steel I-beam frame, which allows building to any size and massive construction scale. These larger examples require more building time, usually achieving around 2000 square feet per day of construction. This is still much faster than conventionally constructed buildings, and they are frequently used at shipping hubs and airports, when large temporary storage facilities are needed. These buildings, along with the fabric covered version, can be fitted with complete air handling and exhaust systems, heating and cooling, and many entrance door configurations.
Inflatable Buildings
Available in configurations from canopy style, to hangars, to very large garage and dome versions, these structures are self-insulating, fast to set up, and surprisingly solid. Even the largest examples are typically ready to use in half a day's setup time. They are kept inflated by air compressors, and are equally fast to deflate and deconstruct. When a large storage space is needed in a hurry, an inflatable building can save a lot of expense.
There are many options, depending on the size and scale of your storage building needs. Consider the importance of portability, length of time the building is needed, and speed of construction, when making your choices.
Write for us
HeckHome does not necessarily share views expressed by opinion writers and advertisers. HeckHome regularly invites Bloggers across the World to home decor + guest post in order to present their creative ideas.
Andres Walsh
My name is Andres Walsh and as far as I can recall, I have had only one passion in my life – a love of fixing things! Growing up, my friends and even my family members called me "wrench." The nickname has somehow stuck even through to my adult life.
Related posts
Are Marble Kitchen Countertops a Good Idea?

When it comes to kitchen countertops, nothing exudes elegance quite like marble. Its natural beauty and timeless appeal have made it a popular choice among homeowners. But is it a good idea to have marble countertops in your kitchen? Let's explore the advantages and disadvantages.... The post Are Marble Kitchen Countertops a Good Idea? appeared […]