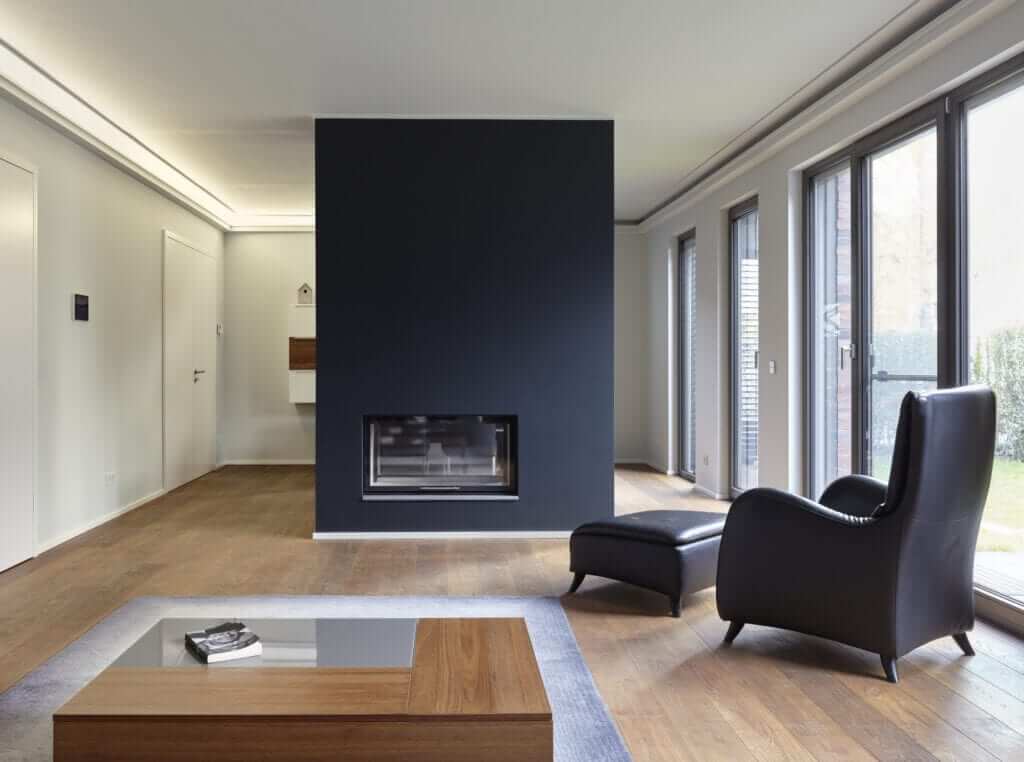 The minimalist interior is a contemporary trend that many people love. The basic concept of minimalism is laconic interiors, simple geometric shapes, and neutral colors. Also, this style is aimed at constructivism and the minimum amount of furniture. The main feature of minimalism is the multifunctionality of any cabinet, shelf, table, and a little free space. Thanks to that, the owners of the house or apartment can feel the freedom of movement. But how to create a functional and cozy space? Here are the top tips to know first.
Think Function First in Minimalist Interior
The main feature of minimalism is the minimum amount of furniture and the maximum functionality of each item. Keep your interior simple and comfortable. Even if you are not developing a design project and want to improve your current interior, it is quite possible. Think about which decor elements make you feel tired and cluttered. Get rid of these things, and you will feel free. Try to stick to one simple style and avoid flashy accents.
Plan Your Storage
Since the style of the interior chosen by you does not imply using a large amount of furniture, you need to think in advance about where you will store your clothes, devices, and all items important to you. Perhaps you should choose simple and laconic wardrobes, compartments, or shelves that will be of perfect rectangular shape. This will emphasize your desire for minimalism and perfection of lines. Interior planning can be time-consuming. It will be especially difficult for students who have to write assignments. However, you can find free academic papers and keep looking for the perfect furniture.
Details Count In Modern-Minimalist Interiors
Since your goal is to achieve maximum functionality and a minimum number of interior items, you should be careful when choosing details for decoration. For example, consider whether your chandelier can enhance the simplicity of the room. Perhaps you should buy a beautiful wooden wall clock that will overlap with rattan chairs and a dark oak table. Alternatively, you can add stylish floor lamps that will illuminate the area around the chairs so you can read books in the evenings.
Be Diligent With Your Color Scheme
In most cases, minimalism involves the use of soft pastel colors, which will be the basis for the choice of furniture. Think in advance about the compatibility of those shades that you like. Typically, delicate beige, light gray, ash blue, or even light purple can be the perfect color base for modern designs. However, you should look at good examples on the Internet in advance to understand which palette you will choose in the end.
Texture Is Your Friend
Let's say you want a small amount of furniture to create the effect of emptiness in your home or apartment. This is a logical decision. How about using different textures? You don't have to glue the wallpaper on the walls. Instead, use decorative plaster and trowel to create a unique texture. How about longitudinal stripes or horizontal spots? You can also make circular curls to add some extra features to your interior.
Of course, the final decision depends only on you. You can also combine wallpaper with paint or natural stone. Often, designers are advised to use red or grey bricks. This is why you should not apply plaster to walls. All you need to do is remove the old paint and improve the grouting between the bricks.
Leave Some Empty Space
What is the main feature of minimalism? First of all, you need to understand that you should be concerned about creating a subtle emptiness effect. Don't put furniture in every corner of your home. Instead, consider leaving some free space. Then it will be easier for you to move around the house and feel the freedom of action. For example, let's say you are planning a living room interior. Leave some space between the dining table and the sofa. Then you and your guests can party and dance. In addition, your interior will not be overloaded with various elements.
Simplify Everything
Simplicity is the main reason why this style is very popular all over the world. This is why you shouldn't buy furniture with monograms, colored sections, or carved ornaments. Don't forget that simplicity is your friend. Look for furniture that will have the color you want. Pay attention to plain wardrobes, bedside tables, tables, and chairs. Your task is to create a stylish and light interior, not overloaded with unnecessary details.
Final Words
All of the above tips are very relevant for those who want to achieve minimalist design but do not know where to start. Don't be afraid to experiment. Take a look at examples on the Internet and analyze your home or apartment. What do you see? Get rid of all the colorful elements and create an atmosphere of simplicity and conciseness. Then each new day will bring you satisfaction and a sense of comfort. And don't forget about pastel colors and light stylistic accents that will emphasize the laconicism of your home.
The Energy-Efficiency Advantages of Vinyl Window Replacement

Windows are more than just portals to the outside world; they play a significant role in determining the comfort and energy efficiency of your home. If you're looking to improve your home's energy efficiency, consider the advantages of vinyl window replacement. In this article, we'll... The post The Energy-Efficiency Advantages of Vinyl Window Replacement appeared […]