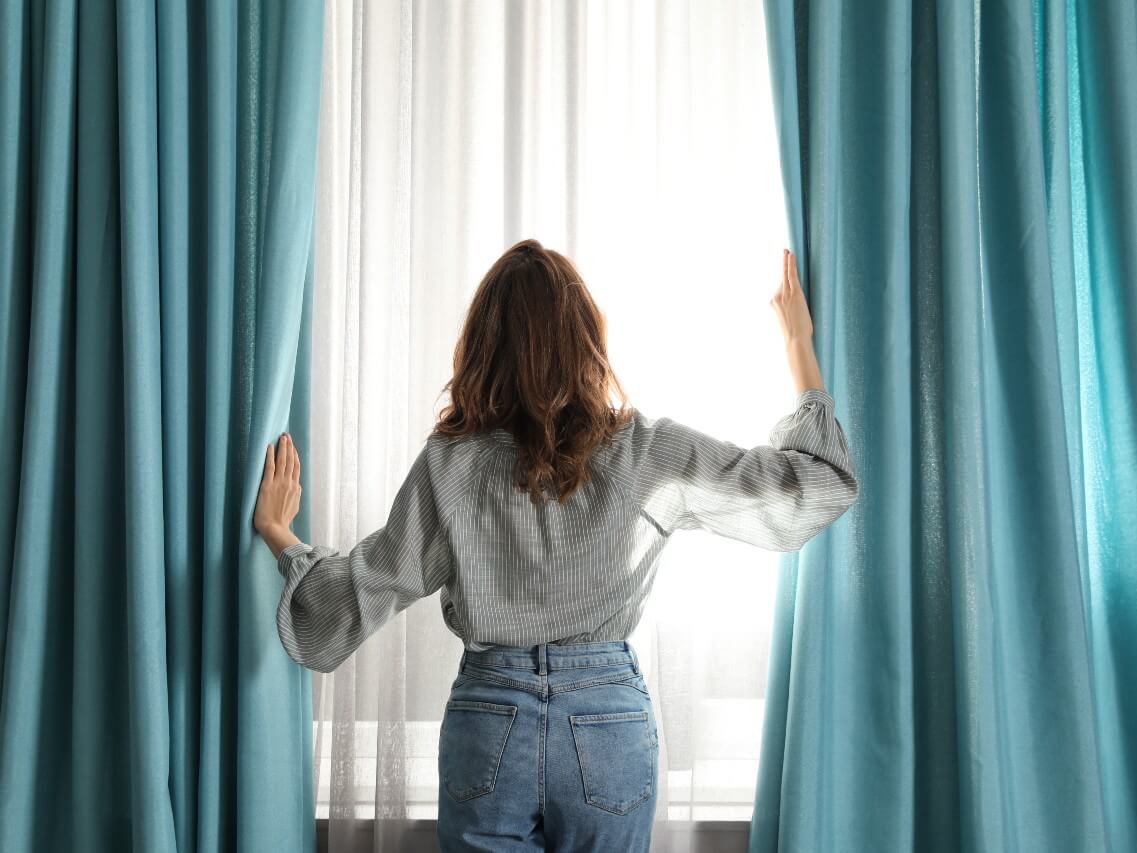 One of the rooms where you can get as playful as a kid in a home decor project is, of course, the kids' room. While you adorn this most cherished space with immense love and thoughtfulness, you might need some resourceful guidance regarding window treatments. If custom drapes are on your mind, this article is a must-read for you. We bring you the most common mistakes people make when shopping for curtains for a kids room, and how to make wise decisions regarding the same.
The top priority while styling kids' room drapes or custom roman shades is to make sure that there is adequate light inflow, while having control over the excess to ensure sound sleep. And if they can reflect a playful mood, provide a visually attractive surrounding for the young mind and emanate an energetic vibe to help them to develop well, nothing like it. But kids' room drapes have as much potential for mistakes as for creativity. So, have a good read and let your wisdom help you to elude these top mistakes for the better.
Common Mistakes in Kids' Room Drapes
In a project that is so close to the heart, the tendency to lean more towards the aesthetic appeal at the cost of functional efficiency is understandable. The challenge is to maintain a balance between the spirited style and the efficient operability. With resourceful guidance, the kind which you find here, this target can be easily achieved.
Mistake One: Not Adding Blackout Lining
Considering how important good sleep is for the balanced growth of a child, window treatments must be thoughtfully designed to ensure a sleep-friendly ambiance. When they are up and about, they also need a good flow of light and air, especially when they are at their lessons. Drapes are an excellent way to ensure both the extreme requirements. Adding a blackout lining is providential for a kids' room because it completely blocks light, allowing for the much-needed peaceful daytime naps for tiny tots, while blocking out unwelcome noises too. If you wish, you can also choose a blackout fabric instead. Since blackout drapes help to retain the room's heat within the room and to block excess heat from entering through the window, it will be a boon for the little one during extreme weather conditions.
Mistake Two: Adding Too Many Embellishments
Not that creativity must be curbed, but since your child's safety must be ensured above all, stay away from going too far with embellishments, especially the kind which can be plucked and strewn around easily. While pompoms and beaded tassels can load the space with cuteness and charm, they can attract the little hand too soon and sooner still be swallowed. So keep trimmings and ornate embellishments like tassels to a minimum. Instead, let your creative leanings find expression in the playful prints and patterns (and there's superabundance of that) of the fabrics and limit the embellishments to a simple ribbon trim for a frolic play with colors. A plush toy tie-back should suffice to satisfy both your creative instinct and the tiny tot's mood for fun.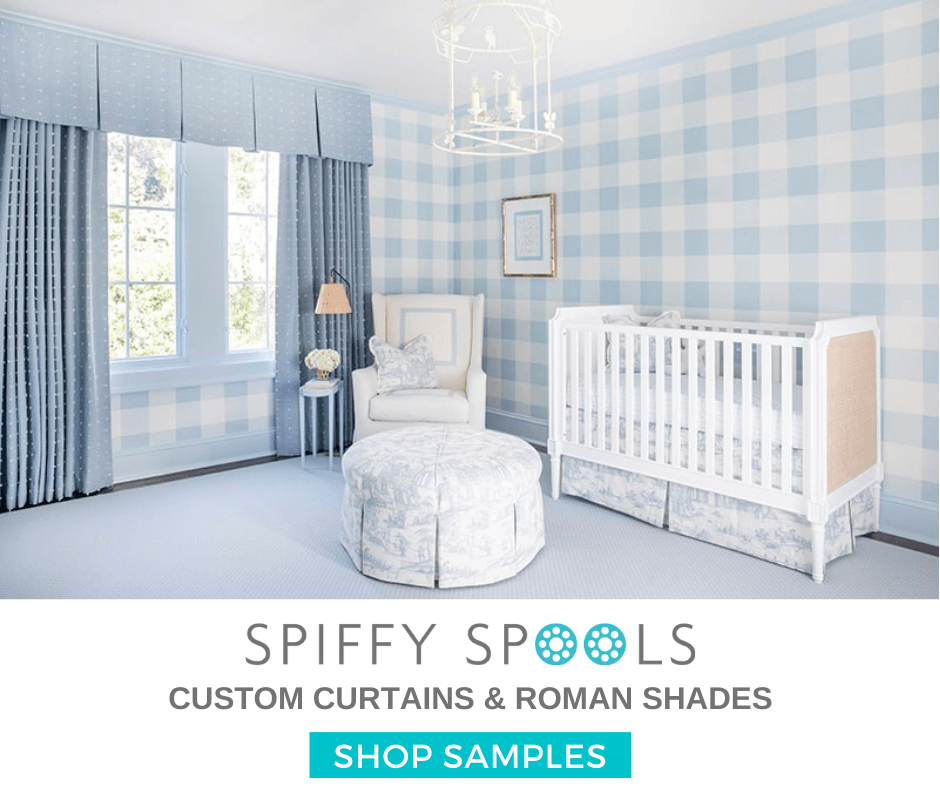 Mistake Three: Picking Unsafe Hardware
So much care goes into the selection of colors, designs and fun stuff that sometimes, the important details are ignored. The hardware and accessories need to be selected with care. The drapery pole must be strongly anchored to the wall, lest it fall at a playful tug from the child. Therefore, avoid tension rods because they are not screwed to the wall. Ensure with the technician's help that the pole/track is perfectly and securely attached to the wall. As noted above, avoid trinkets and beaded accessories which can amuse the toddler but get detached easily, posing risk for a teething baby.
Mistake Four: Opting for Excessively Long Drapes
Isn't it wise to not give your kid the chance to clutch and pull the drape? So, plan the length of the drape keeping that in mind. Buy sill-length drapes for the safest option. But if you must go floor length, keep them at least an inch or two off the floor. Puddled drapes – that may look dreamy in a living room – can easily get the baby entangled. For a bigger kid, it will prove a nice nook to play hide and seek, but spare you none of the stress. If you cannot at all bring yourself to committing to a sill-length drape, then the next best option is roman shades which will also be totally out of the kid's reach.
Mistake Five: Using Delicate Fabrics
You know really well how fast a kid's room can get messed up. All the fabrics used here must be hardy, easy to wash and maintain. Since they may get subjected to frequent wash-dry cycles, it is better to opt for durable fabrics like cottons and linens. If you want to lavish this lovely abode of your little one with plush fabrics like silks and velvets, their delicacy might play spoil-sport. So it may be wise to use them as special drapes reserved for festive occasions.
Final words
A beautiful kids room is a dream project of the parents and seldom do parents leave any stone unturned to make a delightful retreat corner for their kid. We hope that this information has given you enough enlightenment to know what to avoid while buying drapes whereas what can be included is a vast sea of options. Let the little one's cave be not just a world of colors and fun but also a safe haven. And now, get to the shopping spree with all this wisdom.
The Energy-Efficiency Advantages of Vinyl Window Replacement

Windows are more than just portals to the outside world; they play a significant role in determining the comfort and energy efficiency of your home. If you're looking to improve your home's energy efficiency, consider the advantages of vinyl window replacement. In this article, we'll... The post The Energy-Efficiency Advantages of Vinyl Window Replacement appeared […]