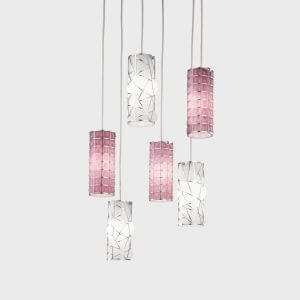 Guest rooms can be a great place to showcase your decorating skills while also providing a comfortable place for guests to stay. But if you're on a budget, creating a classy guest room can seem like a daunting task. However, it is possible to create a beautiful and inviting space without spending a lot of money.
The guest room is one of the most important rooms in your home. It is possible to decorate a guest room in your home, but on a budget with blown glass chandeliers. It is a place where your guests will sleep, relax and unwind during their stay. Decorating your guest room on a budget can be easy and fun. Here are a few tips to help you get started:
Determine the purpose of the guest room
When designing any room in your home, it is important to first determine its purpose. The purpose of the guest room will help dictate its overall design. For example, if you plan to use the room mostly for guests who stay for a short period of time, then you'll need to focus on creating a comfortable space that is easy to navigate. On the other hand, if you want to use the room as an office or additional storage space, then you'll need to think about how to best utilize the available square footage.
Decide on a color scheme and theme of guest room
Once you have determined the purpose of the room, it's time to start thinking about its overall design. One of the most important things to consider when designing a guest room is the color scheme and theme. This will not only help create a cohesive look for the room but will also make it more inviting for guests. Some popular themes for guest rooms include beachy or coastal designs, Parisian glamour, or country cottage style.
Choose your furniture and accessories to décor guestroom
When it comes to furnishing your home, it's important to choose pieces that reflect your personal style. Whether you're drawn to sleek, modern designs or prefer something more traditional, there's a piece of furniture out there that's perfect for you. In addition to furniture, don't forget about accessories. Rugs, lamps, TV so that your guest can enjoy little me time while watching movies, and other decorative items can add personality and character to any room.
When shopping for furniture, be sure to consider the size of the room and the amount of space you have available. A large living room could easily accommodate a sectional sofa. If you're not sure what will fit in your space, take measurements and bring them with you when you go shopping.
When it comes to fabrics and finishes, there are also plenty of options to choose from. Leather is a popular choice for sofas and chairs because it's durable and easy to clean, while velvety fabrics like crushed velvet can add a touch of luxury. Be sure to think about the other items in the room when choosing a fabric.
Don't' forget the finishing touches in decorating your guest house
When it comes to decorating your guest house, it's important not to forget the finishing touches. These small details can make a big impact on your guests' overall experience. Here are a few ideas to help you get started:
Adding plants or flowers is a great way to add color and life to your guest house. Not only will this make it more inviting, but it will also help to freshen up the air. Choose plants that are low-maintenance and easy to care for, such as succulents or air plants.
Decorative pillows and throws can add a touch of personality to your guest house. They can also help to make it more comfortable and inviting. Choose colors and patterns that match the overall style of your guest house.
Hanging artwork or photographs is another great way to personalize your guest house and add visual interest. Choose pieces that reflect your interests or the interests of your guests. If you're hosting a family reunion, for example, consider using family photos as artwork.
How to decor a Welcoming Guest Bedroom?
Guest bedrooms should be warm, welcoming, and inviting – after all, you may be inviting someone into your home for the first time! There are a few simple things you can do to make sure your guest bedroom is ready to accommodate anyone who walks through the door.
First and foremost, make sure the bed is comfortable! A too-soft or too-firm mattress can ruin a good night's sleep, so ask your guests what type of bed they prefer. If you're not sure, a medium-firm mattress is usually a safe bet.
Next, think about the bedding. Dust mites are a common problem in bedrooms, so it's important to use sheets and blankets that can be easily washed and dried. Cotton sheets and flannel blankets are both good choices – they're soft, breathable and machine-washable.
Finally, don't forget the little details. Make sure there are plenty of pillows and extra blankets available in case your guests get cold at night. Hang a couple of warm throws over the back of the couch or chair to make sure your guests feel comfortable and at home.
Conclusion
A classy guest room décor does not have to be expensive. With a little creativity and some bargain shopping, it is possible to create a sophisticated and elegant look on a budget at blown glass chandeliers.Start by choosing a focal point for the room, such as a beautiful bedspread or headboard. Then, select key pieces of furniture such as a dresser or armoire that will help to define the space. Finally, add accessories such as lamps, rugs, and artwork to complete the look. By taking advantage of sales and discounts, it is possible to achieve a high-end look without spending a lot of money.
Benefits of a Moving Company

Moving can be an exciting yet daunting task, and if you've ever relocated to a new home or office, you know that it involves more than just packing your belongings into boxes. It's a process that requires careful planning, organization, and physical effort. This is... The post Benefits of a Moving Company appeared first on […]