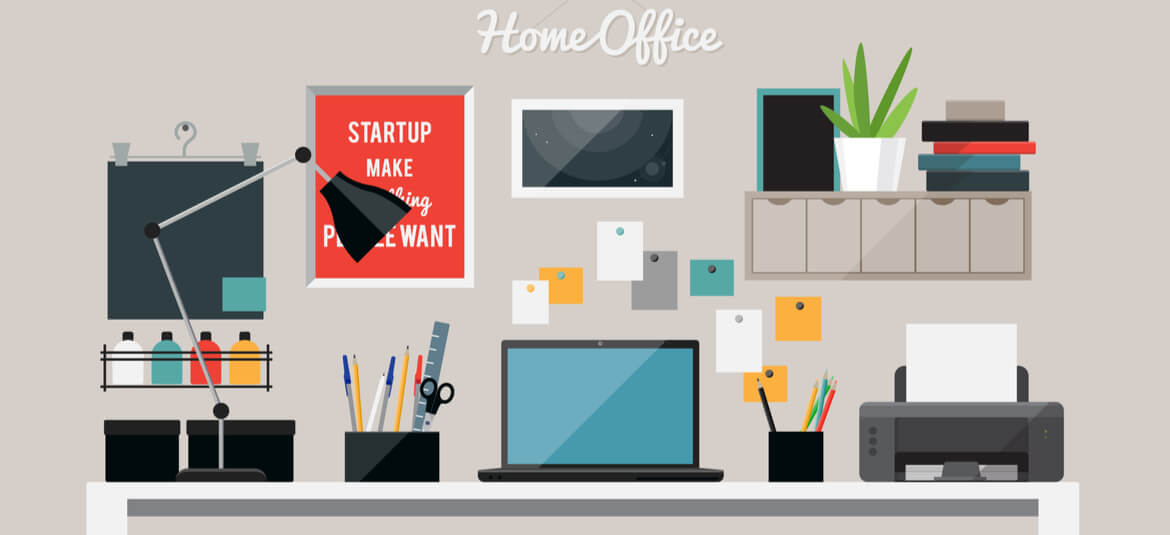 One can open an office and get employees to work, but just as work is an irreplaceable factor in an office, office essentials are the same. To ensure you have proper work coordination and it is done correctly, you have to ensure you have the correct essentials installed in your office.
So, if you're new as an entrepreneur and have a restricted budget, we'll help you jot down the best office essentials that will help you. We have especially gone through and handpicked the most important ones. So, let's not waste any more time telling you what the ones you have to add to your shopping cart today to start your office are!
1. Computers

Technology has become the most crucial factor in running a business since we all know more than torrents and chilling on Netflix. And for that, we cannot only rely on our mobile phones. So, getting yourself a computer is the essential thing! And for that you have to rely on a prominent and good one, for that, we suggest you go for JW laptops as they are long-lasting and durable.
2. Printers/Scanner
Another essential piece of equipment that you must get for your company is printers and scanners. In fact, you can save yourself some money if you end up buying a printer and scanner that are in-built. And once you buy this, you'll know how important equipment it will prove for your company.
3. Paper

One of the most essential and necessities that must be present in an office is paper. In fact, your printers and scanners are useless if you do not have enough paper supply. No matter how much you write on a virtual screen, there is no doubt that you would require paper in a working office. So, don't miss out on getting yourself some amount of paper.
4. Shredder Machine
Are you wondering what use this shredder machine is going to do? Well, let us tell you this is one of the most important pieces of equipment in your office. If you're in the plan to get rid of all confidential and unwanted documents, you know exactly how this shredder machine is going to come in handy to you! So, don't forget to add this to your cart!
5. Pens, Pens, Pens!

Well, we often forget the basic necessities. And one of them is pens! So, get yourself some different colored pens and keep enough of them. You don't want to lose ink when noting down the most important address.
6. Staplers
When you're thinking about including a printer in your office, keep no doubt in your mind that you would require staplers. And don't miss out on the pins. Just like a pen is useless without ink, staplers are also useless if they do not have pins. So, stock up some pins when you're getting yourself the staplers.
7. Folders/Files
Well, would you like anyone to bump into your office and think a bomb has just hit it? We're sure no one would! So, if you're thinking about having an organized office, leave no doubt that you would need some files and folders.
These not only make your office look neat and tidy but also helps you separate the important documents categorically.
8. Stick-on or Post-in Notes

Small stick-on notes are convenient and helpful. It helps note down small reminders that you can stick on your computer screen or your desk. Also, don't miss out on getting colorful ones to be eye-catching and remind you timely of the important things.
9. Company Stamps/LetterHeads

Being an entrepreneur, there are certain things you have to make sure your office is stocked-up with. And two of them are letterheads and company stamps. These customized rubber stamps will help you in dispatching official documents and supplies. Also, the letterheads will help you write out bills and other necessary contracts. So, don't miss out on this one!
10. Envelopes

Last but not least is envelopes. We wouldn't want you to miss out on these as sending important documents, bills, letters become impossible when you don't have envelopes. So, get yourself a few of them, obviously it is not for your swiggy money.
Final Thoughts

As we come to the end of our blog today, we hope you know exactly what the essentials are to give your company a kick-start. So, go ahead and get yourself these!
The Energy-Efficiency Advantages of Vinyl Window Replacement

Windows are more than just portals to the outside world; they play a significant role in determining the comfort and energy efficiency of your home. If you're looking to improve your home's energy efficiency, consider the advantages of vinyl window replacement. In this article, we'll... The post The Energy-Efficiency Advantages of Vinyl Window Replacement appeared […]