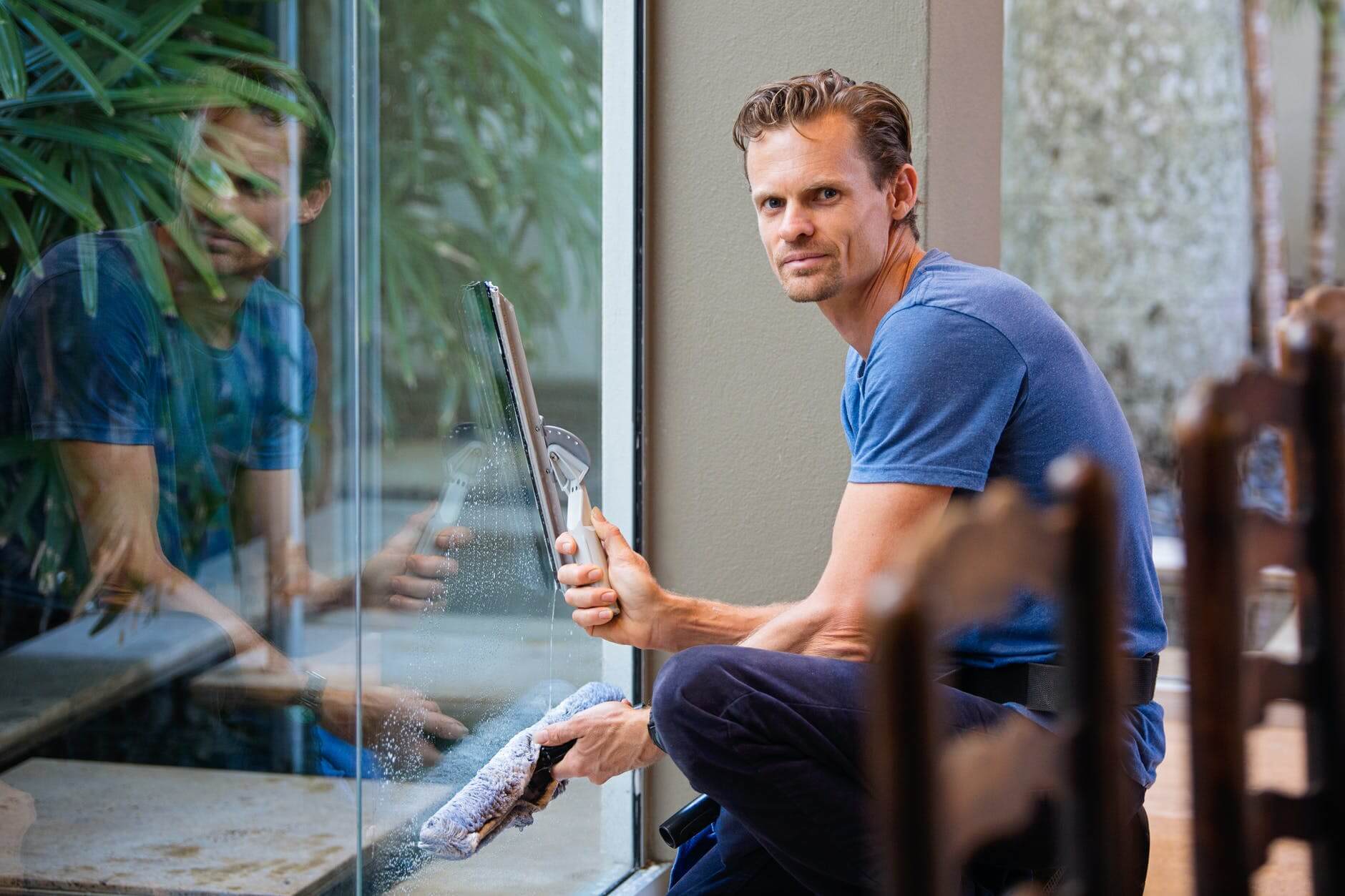 Get back the natural brightness by cleaning your home windows and also enjoy the outside view. It completely depends on you whether you want to use an old newspaper, a homemade cleaning solution, or any other window cleaning method. However, you have to use some simple tricks to bring back the shine on your window panes.
No doubt, you can transform your rooms by cleaning your window sliding from hardie. Your rooms will look more bright with clean windows. Also, the residents can have a better outside view and there will be a good impact on those seeing the exterior. While windows cleaning seems to be an easy job, it can become frustrating if the end result is worse streaks. To get streaks-free windows cleaning, you have to follow a few tips. Let's have a look at them.
1. Remove blinds and curtains
Begin by removing blinds and curtains. Try giving an in-depth wash or spritz to drapes with a cloth freshener. Use a vacuum or dry brush to kick out any cobwebs or dust of the windowsills and the windows.
2. Make a homemade window cleaning solution
If you want to prepare your own window cleaning solution, then take a lukewarm water bucket and add 2 tablespoons of vinegar in it. Also, you can use soapy water for washing your windows. For that, you can add a little washing-up liquid to the warm water, but refrain from creating excessive soap suds as they can leave more marks if dried. Begin rinsing windows with a non-abrasive sponge.
3. Begin with frames
Windows in Richmond Hill come with eye-catching frames, but they can look awful if left unclean. First, begin with frames so that you don't drop filthy water on clean window panes. Here the trick is to use a moist sponge to wipe off the dirt. But if the frames are very dirty, use mild cleaner on wood.
4. Clean in an S-shaped motion
Clean the glass panes in downward direction by using a soapy sponge. Dip the sponge into a warm soapy water. Press out the extra solution and then gently rub on the panes. Rub the sponge in an S-shaped motion to cover the entire area of the glass. At the end of every S-shaped stroke, mop it with a clean cloth to sweep away the dirt and water.
5. Wipe off any extra cleaner to prevent streaks
Use a mop for a streak-free finish. Keep working in an S-shaped motion. Frequently wipe the mop blade on a neat rag to stop spreading dirt everywhere. Remove leftover water with a wet microfibre fabric and dry the windowsills.
6. Clean the edges of the window
Wind up by wiping off surplus water or foam from the windowsill and edges with the help of an absorbent fabric. Repeat the entire procedure on the interior of your windows.
7. Choose a cloudy day
Many people believe that a sunny day is perfect for window cleaning, but in reality, that's not true. Sunlight will put shine on the glass panes, making it difficult to inspect how clean the windows are. So, make sure to choose a cloudy day and set your thermostat accordingly.
Feel free to get in touch with Canadian Choice Windows for new replacement windows.
The Energy-Efficiency Advantages of Vinyl Window Replacement

Windows are more than just portals to the outside world; they play a significant role in determining the comfort and energy efficiency of your home. If you're looking to improve your home's energy efficiency, consider the advantages of vinyl window replacement. In this article, we'll... The post The Energy-Efficiency Advantages of Vinyl Window Replacement appeared […]