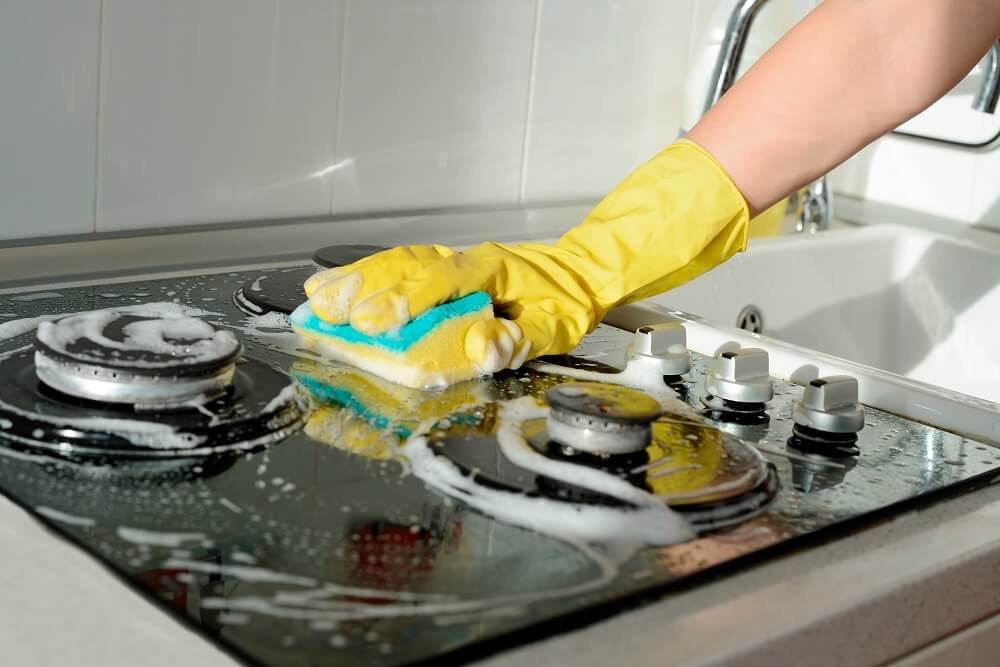 From your morning routine to your daily meal preparation, your kitchen appliances may begin to look a bit dirty. Examine your kitchen: are all of the gadgets truly clean and free of bacteria? Almost every small gadget has an operating system or handles that is touched each time it is used, letting germs such as Salmonella, Listeria, as well as fungus and yeast, grow. And how about inside the appliance that processes the delicious cuisine? Any of these species might negatively impact your digestion.
All of the necessary appliances in your kitchen are easy to clean. To make sure that your appliances are performing to their best and that a high standard of hygiene is maintained we have listed 3 ways to deep clean your important appliances. These tips will help you maintain your most important kitchen appliances ensuring a high standard of hygiene.
Deep Cleaning The Stovetop: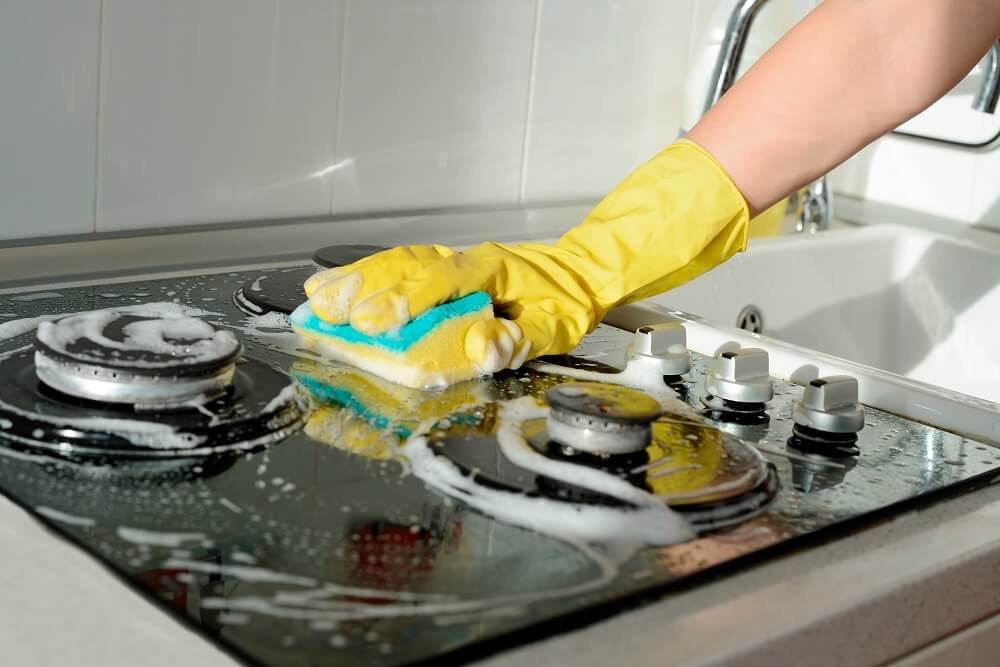 Stovetops are notoriously difficult to maintain as they gather grease almost every day. To make sure that your stovetop is always clean you need to wipe it every time you use it. The regular wiping helps but a detailed scrub once a week will ensure that it is always sparkling clean. Here's how the weekly scrub should be done:
Remove the grates, burner heads, and caps. Once they are removed, put them in the sink. In case you're cleaning your electric range, you won't need to do this step.
Make a cleaning solution using one part of vinegar and two parts of baking soda.
Once the solution is ready, leave it aside for at least thirty minutes. After that apply the solution using a sponge.
After a thorough scrubbing, rinse and dry.
The same process will be used to clean the stovetop. Wipe the stovetop with a damp cloth to collect any access dirt.
Apply the already made solution and let it remain on the stovetop for up to thirty minutes. After that give the stovetop a thorough scrub using a sponge.
Finally, dry the stovetop with a clean cloth and put back all the parts. Don't think about cooking, just use your swiggy money to order food online.
Deep Cleaning The Oven: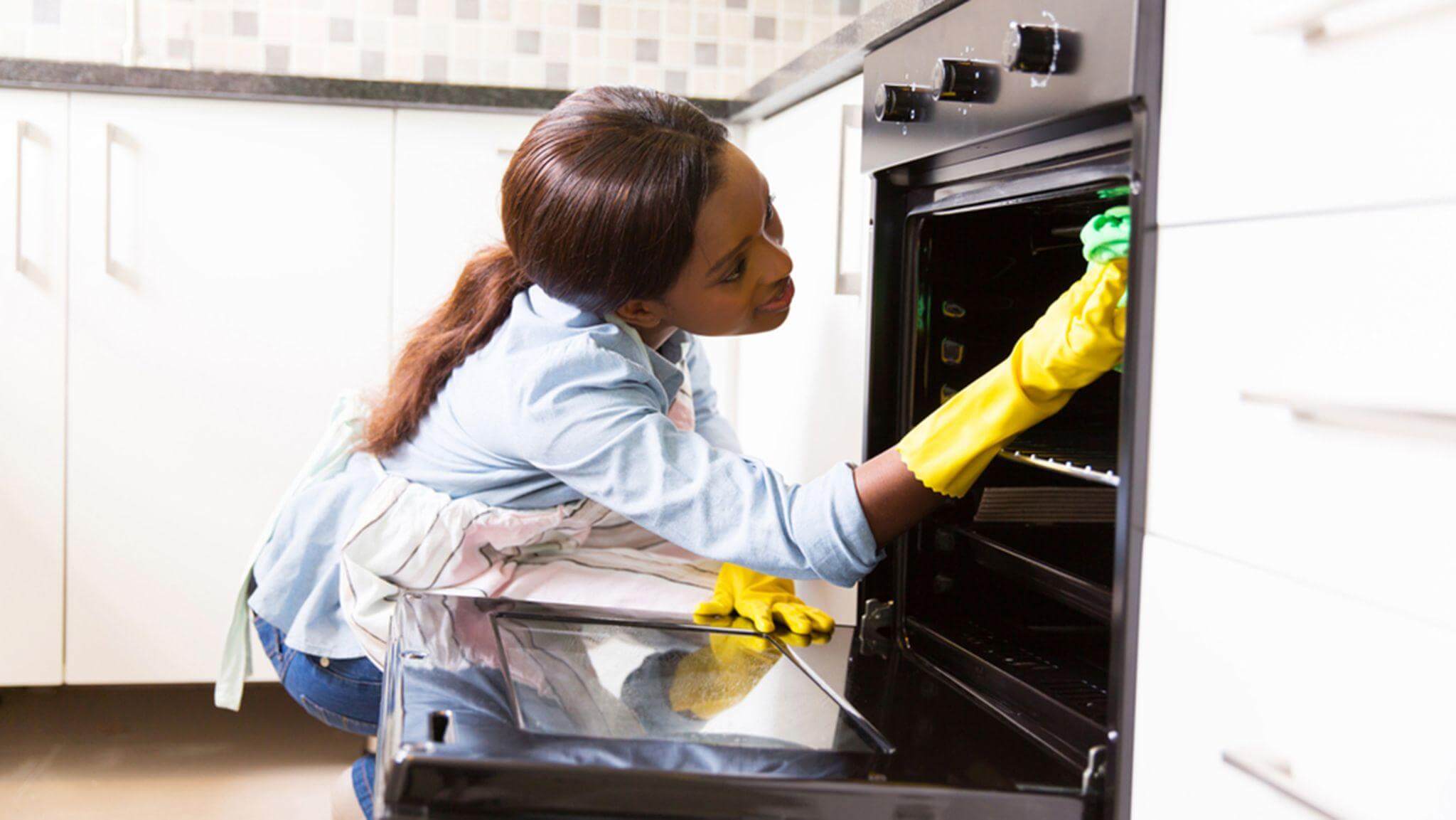 Maintaining your oven is very important and luckily it is not just important but easy too, all you need is to show your oven some love every week. Here's how you can achieve this in just a few steps:
Remove the racks and apply a paste of baking soda (you can make the paste using half a cup of baking soda and add a bit of water to it). Apply the paste throughout the interior of the oven avoiding the heating mechanism only. Leave it for a couple of hours or better leave it overnight.
Then comes the turn of the racks. Put the racks in a tub and sprinkle baking soda over them. Then pour white vinegar over them. Soak them in warm water once the foaming has stopped. After a few minutes in the warm water scrub them using a brush.
Once the racks are done, it is back to the interior. Use a damp cloth to clean the interior of the oven. If there is any residue of baking soda still left pour some vinegar over it and wipe with a damp cloth after a few minutes.
All that is left now is to put the racks back and your oven will be as good as new.
Deep cleaning the refrigerator: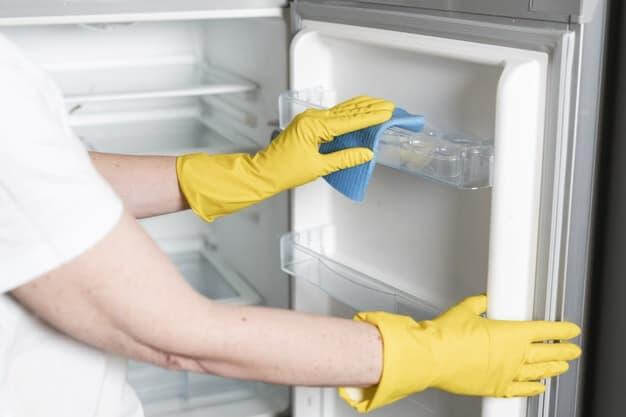 Cleaning the refrigerator comes with a surprise bonus in terms of a huge saving. According to the Consumer Energy Center, merely cleaning the coils reduce the energy use of a refrigerator by almost 30%. Keeping the fridge and freezer compartments clean will also not only result in improved hygiene but further reduce the energy cost. Here's how to go about it:
To get the coils clean, all you need to do is move the refrigerator from the wall, grab hold of the vacuum cleaner and gather all the dust from the coils. If the coils come with a plastic cover, you will have to unscrew the cover first. That's it, you are already saving energy like you did by resetting the thermostat.
Then comes the interior, ideally you should remove all the racks from the fridge and any other removable compartments.
Then put all the removed compartments and racks in a tub. Sprinkle baking soda over them and then douse them in white vinegar. Leave them for a while and then rinse them with warm water using a scrub.
As far as the rest of the interior, cover it with a baking soda-water solution (in three to one part) and wipe the interior after thirty minutes to an hour.
You are almost done, all you need to do now is to wipe the interior with diluted white vinegar.
Bottom Line:
A deep cleaning may sound tedious but it is surprisingly easy and comes with plentiful benefits. Deep cleaning ensures a high standard of hygiene which translates to health benefits. Moreover, cleaning appliances thoroughly once in a while increases their efficiency as well, the increased efficiency in terms of electrical appliances results in massive cost savings in terms of the electricity bill. As a final word of advice; there are a lot of commercial products available in the market that you can use for your deep cleaning routine but it is always useful to look around the house and you will find a lot of handy stuff like white vinegar and baking soda that is not only non-synthetic but can provide excellent cleaning.
The Energy-Efficiency Advantages of Vinyl Window Replacement

Windows are more than just portals to the outside world; they play a significant role in determining the comfort and energy efficiency of your home. If you're looking to improve your home's energy efficiency, consider the advantages of vinyl window replacement. In this article, we'll... The post The Energy-Efficiency Advantages of Vinyl Window Replacement appeared […]