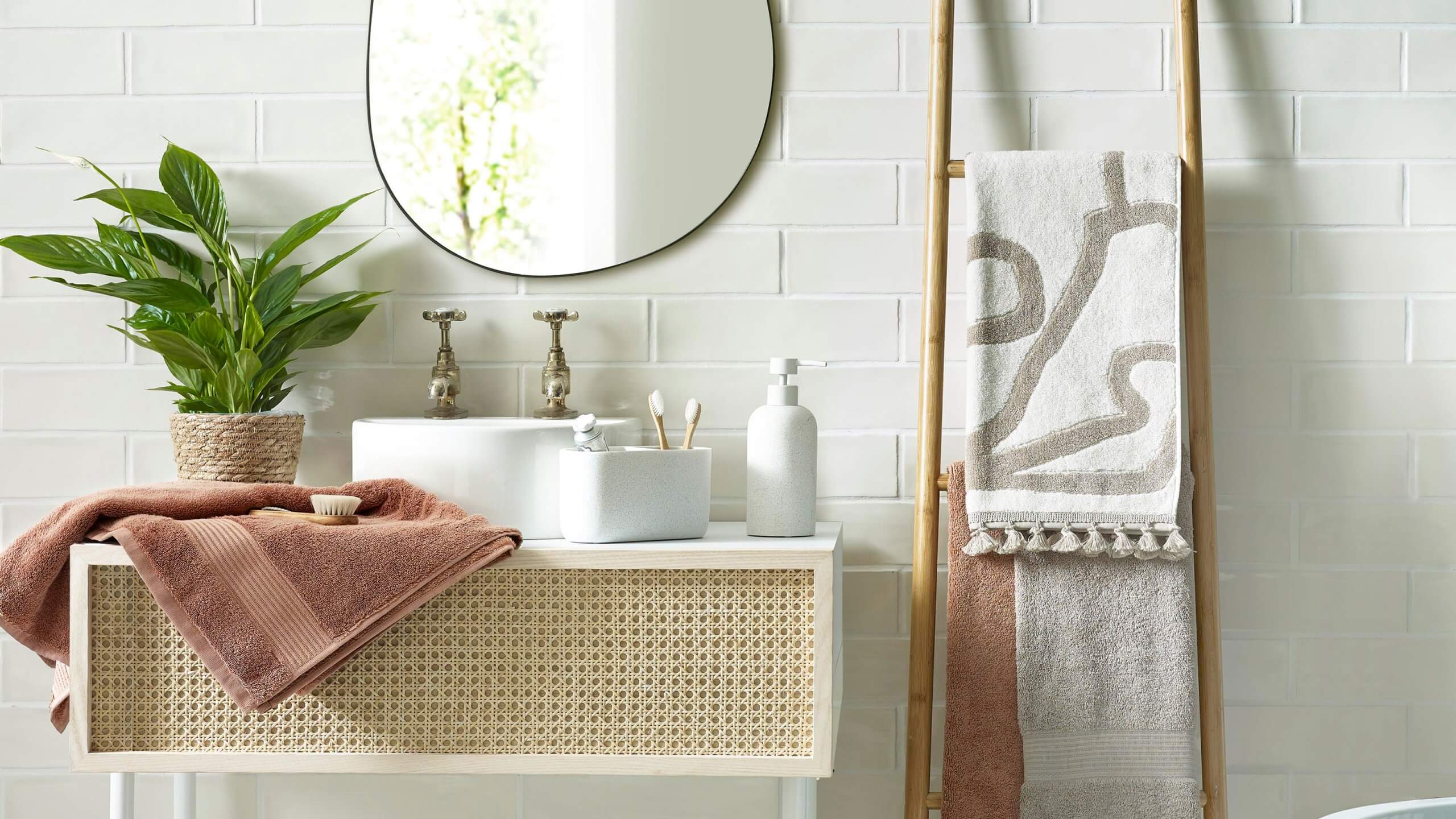 The bathroom is arguably the most important room in a home so it makes sense to make it a place where you can retreat and enjoy a calm, relaxing atmosphere. If yours is more shabby than chic, it could be time for a change.
This doesn't mean you need to start looking to move home, especially with the continuing house price hikes or break the bank creating a stylish new look. There are plenty of ways to add the wow factor to your bathroom if you're on a budget.
Chalkboard wallpaper
An alternative to funky patterns, choosing chalkboard for your bathroom means you can be as creative as you like, and even let the kids have a hand in your new design.Use different colour chalks for your drawings and start from scratch when you decide you need a new look.
Consider a feature floor
Choose a part of your bathroom to showcase a feature floor such as in the shower or around the sink area. Brightly coloured, sparkly tiles will stand out and create a luxury effect.
Try a paint effect
Use different shades of bathroom paint for an ombre style wall for a unique effect. Green and blue tones work well in bathrooms and can even create the look of the sea and the sky meeting on the horizon.
Go wild with colour
Be daring and add splashes of bold colours such as bright pinks, oranges and reds to the walls. If painting the whole bathroom in these tones sounds a bit too risky for you, choose one feature wall and make it the centre of attention with a vibrant colour to enhance your home decor.
Highlight room zones
Use flooring to highlight different zones such as the shower cubicle or bath area. Choose appropriate materials such as marble for wet zones and include wood or stone for the main section for a striking contrast.
If you're feeling really creative, you could even include different lighting elements in your zones, selecting energy-saving LED lamps that provide a warm and cosy glow for those chilled-out bath times.
Black is back
You don't need to go all dark and moody to incorporate this dramatic, on-trend colour. Black units or woodwork against a softer, lighter hue will create a stylish, elegant look.
Decorative details
Add a touch of luxury with gold fixtures and fittings such as taps and door handles. Or, if you have a bigger budget, why not splash out on an extravagant roll-top bath? Just remember to get the help of a professional for any plumbing work that needs doing.
With a bit of creativity, it can be fairly easy and inexpensive to add some wow factor to your bathroom like white aesthetic light and, with these tips, you can be as daring or as reserved as you wish.
The Energy-Efficiency Advantages of Vinyl Window Replacement

Windows are more than just portals to the outside world; they play a significant role in determining the comfort and energy efficiency of your home. If you're looking to improve your home's energy efficiency, consider the advantages of vinyl window replacement. In this article, we'll... The post The Energy-Efficiency Advantages of Vinyl Window Replacement appeared […]