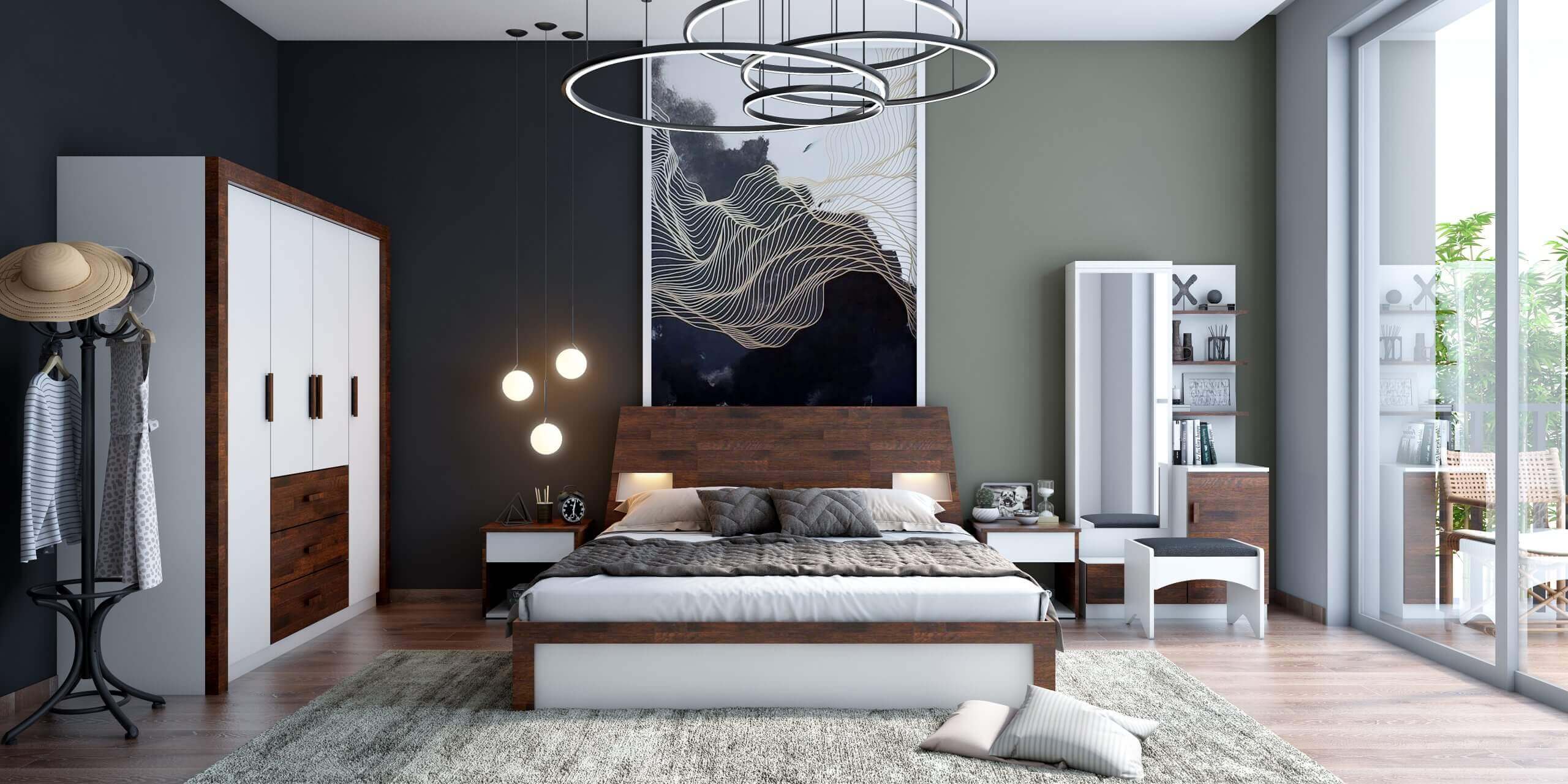 Are you considering a bedroom remodel or building one from scratch? If yes, chances are, you have been looking for some bedroom décor ideas to inspire your project. Even so, the right bedroom décor will depend on your unique needs and personal preferences. Below, we've rounded up some bedroom interior design tips for your consideration.
1. Choose Subtle Color Palette
The right choice of colors in your bedroom creates a calm and serene vibe that's perfect for a daytime nap and a comfortable long-night sleep. When choosing a color combination to embrace in your bedroom, go for the soothing shades with monochromatic tones. Some examples would be gentle hues of green, blue, or lavender. You can also bring in some contrast with warm brown undertones to create a mood of comfort and coziness without resetting the thermostat. 
The best choice of color scheme will depend on the area or items you want to decorate. A color scheme for your pillows and curtains may vary from your wall, ceiling, or floor rugs. The goal should be to keep the shades neutral, relaxing, and unique.
Feel free to experiment with as many bedroom interior designs until you find what works best for your unique case. Still, you should be keen only to pick those colors that work without clashing. If the colors are bold and bright, you are probably doing it wrong.
2. Mind the Lighting Options
Another key aspect of interior design is the choice of your lighting fixtures. Unlike the other spaces in your home, a bedroom can make use of different lighting options. Inside your bedroom, you could have a small reading table, a chair, a storage cabinet, etc. These areas require the right lighting fixture to enhance order and avoid eye strain.
For instance, you can have a reading lamp on the desk, a wall-mounted bedside lamp, and a task lighting fixture near the drawers. The size & shape of your bedroom will also determine the number of lighting fixtures to install. Generally, you want the bedroom to have some soft illumination. So, lighting fixtures with some dimming technology would work just perfectly.
3. Storage is Key
Your bedroom should be cool, comfortable, and breathable. You always want to eliminate unnecessary items and ensure the room doesn't look too small or too large. One way you can achieve this is by creating adequate storage to minimize clutter and help keep the space organized.
For most people, storage options are limited to built-in drawers, wall-attached, and free-standing wardrobes. However, you can go for other types such as nightstands with drawers, a bed with underneath storage, small storage trays, etc.
Often, the seemingly-small items such as your reading glasses, books, lotion, make-up kit, etc., can make your bedroom look disorganized. Since these are items you use daily, you should have them in an easily accessible place.
A custom storage design can help you choose the right storage location for every item within your bedroom. For instance, you can have a storage bench or trunk at the foot of the bed to keep extra blankets, pillows, or bed sheets. Or a headboard with shelves or sliding panels to keep the more personal items. A messy bedroom gives a bad first impression, and that's the last thing you want to display to your guests or friends.
4. Invest in the Right Furniture and Artwork
Your bedroom décor can be dull and boring or subtle and relaxing. The latter requires that you be deliberate and intentional with your décor options. Besides choosing the right color and patterns, the type of furniture and artwork you select can make all the difference.
Before buying some bedroom furniture, first, consider the available space. Your bed is the dominant feature that will take up most of the room. A luxurious bed with an upholstered headboard brings a lavish feel right into your bedroom. Similarly, you'll have a way to inject texture and color that blends into the overall design.
Your bedroom storage components, chairs, and desk should all double up as a decoration. The goal is to keep everything classy and feel as consistent as possible. When choosing these furniture sets, always go for a quality product that's durable and that meets your design taste and preference.
As far as artwork is concerned, a gallery wall can help bring some personality into the bedroom. You can have a couple of wall arts, but you want to vary the sizes and the positioning to create a compelling contrast.
Get Help Where Necessary
Now that you have chosen your bedroom décor options, what follows is to implement your design style. A rule of thumb is to always work within your budget and embrace an open mindset throughout the implementation phase.
Depending on the project's complexity, you may want to seek professional help from an interior designer. When choosing an interior design company, consider the firm's reputation, years of experience, licensing, and the expected turnaround time.
The Energy-Efficiency Advantages of Vinyl Window Replacement

Windows are more than just portals to the outside world; they play a significant role in determining the comfort and energy efficiency of your home. If you're looking to improve your home's energy efficiency, consider the advantages of vinyl window replacement. In this article, we'll... The post The Energy-Efficiency Advantages of Vinyl Window Replacement appeared […]