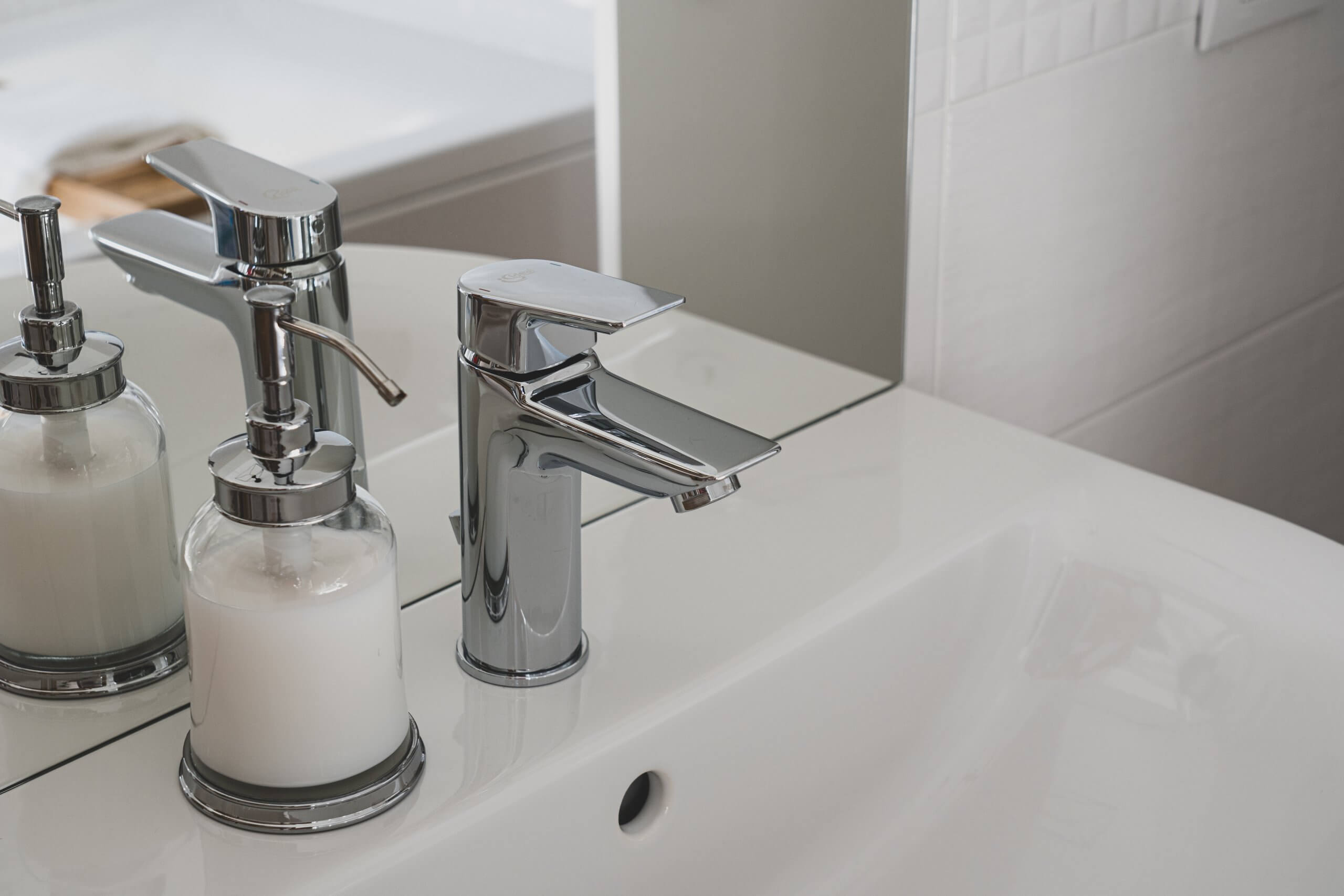 Choosing stylish and good-quality bathroom hardware is an essential undertaking as part of any successful home improvement project. If you are remodeling your entire bathroom or simply refurbishing and replacing outdated fixtures, it is vital to select pieces that are both attractive and functional. The fundamental initial approach is to evaluate the type of material, style and finish that will work best within the space. From high end bathroom faucets to decorative towel bars, innumerable options are available. Therefore, this article will provide an overview of some foundational tips detailing how to choose the best bathroom hardware for your needs.
Easy ways to upgrade your bathroom with stylish new hardware
Upgrading your bathroom with stylish new hardware is an effective means of attaining a fresh, modern look in your home. This can be achieved by replacing existing fixtures with more contemporary features and an updated design. One simple measure is to replace your old faucets with a modern chrome or brushed nickel finish.
Furthermore, decorative touches – such as towel bars and robe hooks in matching finishes – can enhance a cohesive look. To make a more impactful statement, consider installing new lighting fixtures – such as wall sconces or pendant lights. These can provide not only additional illumination but also add a particular visual interest to the space. In addition, shower heads can be chosen with multiple settings to customize your shower experience according to your preferences. With these simple upgrades, you can transform your bathroom into a veritable oasis of style and comfort.
Understanding different types of bathroom hardware materials
There are a variety of materials available when selecting bathroom hardware. One of the most common is stainless steel, a durable material that repels moisture and humidity, making it ideal for bathrooms. Stainless steel is also easy to clean and maintain, rendering it an attractive choice for many homeowners.
Brass is another popular material that lends a classic look and a touch of elegance to any bathroom design. Similarly to stainless steel, brass also stands up well to moisture and humidity. However, it may require more maintenance than other materials due to a tendency to tarnish over time. Glass is another modern option that can add style and sophistication to any space – it can be clear or colored and comes in numerous shapes and sizes for your design needs.
Lastly, ceramic is a bona fide option for those looking for an affordable yet stylish solution for their bathroom hardware needs. Ceramic pieces are often colorful and come in multiple shapes, making them an eye-catching addition to any bathroom design. Ceramic pieces are also extremely durable, making them ideal for heavy-duty use in the bathroom (such as towel racks or toilet paper holders).
Factors to consider when shopping for bathroom hardware
While shopping for bathroom hardware, there are several critical factors to consider. First, it is prudent to carefully evaluate the intended style of your bathroom. For example, is it modern, or traditional? This will help you specify your choices when selecting hardware pieces, such as towel bars, toilet paper holders and robe hooks.
Additionally, as discussed above, carefully consider the material of the hardware (stainless steel, brass, bronze and chrome); each material has a unique look and feel that can add a touch of elegance to any bathroom space. Ensure to carefully measure the area where you plan to install your chosen hardware before making a purchase – this will guarantee you acquire pieces that fit perfectly in the space without extra unnecessary work or modifications.
It is advisable to evaluate multiple reviews online before buying any products to understand other people's experiences relating to quality and durability.
Expert advice on selecting the best quality bathroom hardware
When selecting bathroom hardware, the most consequential aspect to heed is quality. Although it is savvy to look for value when buying, quality is something that will pay dividends and should not be compromised. As detailed above, high-quality pieces constructed from stainless steel, brass or chrome will last indefinitely due to their resistance to rust and corrosion. For a wide selection of high-quality bathroom hardware, consider exploring the offerings from Design Theory Hardware.
Furthermore, it is important to pay attention to the finish. A quality finish should be smooth and consistent across all bathroom pieces to provide consistency. Ensure that the hardware you select fits your space adequately and meets any safety codes or requirements. In conclusion, the more significant factors are resilience, design and cost.
In summary, when choosing bathroom hardware, meticulously evaluate the durability, style and finish of potential pieces and how effectively they will function in your space. Ensure to measure the area you are working with before purchasing any fixtures or accessories to ensure they will fit, and carefully consider what maintenance will be necessary for each piece to maintain its appearance over time. Never compromise cost over quality and remember that home is where the heart is.
Are Marble Kitchen Countertops a Good Idea?

When it comes to kitchen countertops, nothing exudes elegance quite like marble. Its natural beauty and timeless appeal have made it a popular choice among homeowners. But is it a good idea to have marble countertops in your kitchen? Let's explore the advantages and disadvantages.... The post Are Marble Kitchen Countertops a Good Idea? appeared […]