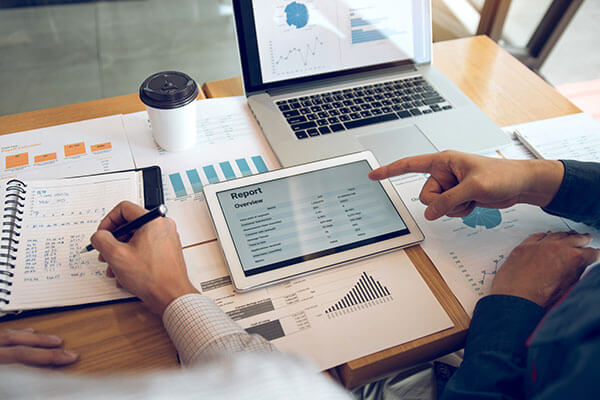 Homeowners associations have the power to enhance neighborhood appeal and safety, increasing community value and attracting more buyers. HOAs are responsible for upholding neighborhood standards and, with this, must allocate funding from homeowners wisely.
Decorative street lighting, park benches, and water features are just a few investments that must be accounted for in the budget. These neighborhood essentials make a difference in the appeal of an area and can therefore boost neighborhood and property values.
But while you probably already have an idea of the kinds of things HOAs should be included in the budget, successfully managing the budget is a bit more complicated.
So we've listed a few helpful budgeting and planning tips for HOAs to manage communities with more ease.
Review Previous Budgets
It's essential to review all previous budgets to understand the association's current financial standings fully. The last budget also sets the stage for the new budget, so keep track of all previous HOA budgets.
Create A Forecast
When creating a new budget, board members must identify all upcoming projects and tasks; this enables board members to allocate funding appropriately.
Forecasting also ensures projects that need immediate attention are handled in a timely manner without financial backlash.
Consider Annual Increases
The new budget will also need to accommodate upcoming increases in community utilities and insurance policies. Both of these expenses can increase each year substantially.
With this, it's also essential to review insurance increases annually. Sometimes, HOA board members must switch to a new insurance company to avoid high fees. So it's crucial to monitor insurance premium hikes before a cost surge upsets homeowners and repels interested buyers.
Itemize All Expenses
The easiest way to create any budget is to itemize expenses and create categories. Once you have itemized all the costs, your list can double up as a checklist for projects and tasks requiring attention.
Plan For The Unpredictable
It's essential to manage funds so there's enough available should things go wrong and insurance coverage doesn't suffice.
Budgeting to stretch every cent is a mistake that can cripple any cash flow. So be sure to allocate funds towards unpredictable extra costs that insurance might not cover.
Review Services
It's also crucial to review service costs annually. Services like landscapers, construction teams, and others can increase expenses dramatically. So overlooking annual service cost increases can cause cash flow issues that negatively impact the entire budget.
With this, all expenses must be reviewed annually to accommodate changes in the HOAs budget.
Monitor Reserves
Reserve funds are a part of collected HOA funding set aside for significant expenses, known as capital projects.
These projects include extensive landscaping, construction, roof replacements, and other large costs. Reserve funds must be monitored and allocated routinely for all HOAs to stay compliant. So board members must monitor reserves routinely.
Budgeting and planning can be challenging for any HOA. But with the right approach, board members can manage funds better, keep homeowners content, and attract more buyers to the neighborhood.
Benefits of a Moving Company

Moving can be an exciting yet daunting task, and if you've ever relocated to a new home or office, you know that it involves more than just packing your belongings into boxes. It's a process that requires careful planning, organization, and physical effort. This is... The post Benefits of a Moving Company appeared first on […]