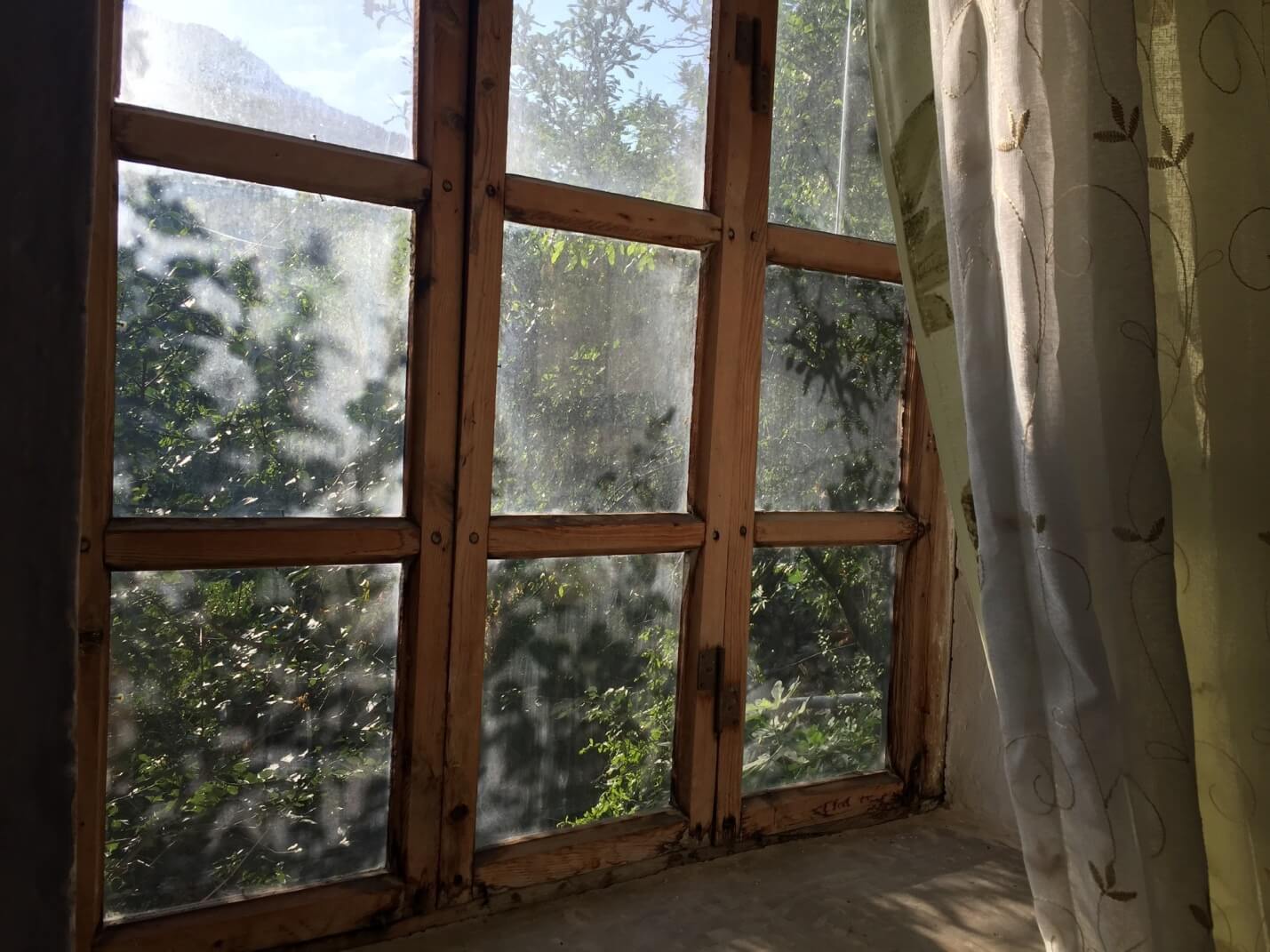 Replacing windows is a big decision. They cost a lot of money and may not make sense because of that. But when new windows can save you up to $465 per year on your power bills, it makes sense to make the investment.
However, finding replacement windows is easier said than done. You'll need to do enough research to ensure you make the right choice.
Do you want to learn what it takes to find the best replacement windows? Keep reading to learn what steps to take when searching for your new home replacement windows.
Determine What Type of Windows Will Work Best
The first step to determining what kind of window you want is to look at what makes a window great. Here are some critical factors to consider during your search.
1. Pick Your Window Style
Even if a window has all the technical features you want, it isn't worth looking at a window that doesn't fit your home's style just like in the movies. That means the first thing to consider in your search for windows is the style of window you want.
Look at the common window styles that fit the architecture of your home. Once you determine the style of window you want, you can start looking at the more technical features of your window options.
2. Pick Your Window Frame
Your glass isn't the only type of material you'll need to consider when looking for a new window. Your frame is also crucial in this decision. It will change the look of your window and impact how you keep things in great shape.
If you want an easy-to-maintain option, vinyl is a great choice. It doesn't take much work to clean and doesn't wear out as much over time. That means vinyl frames can last for a long time without much of a headache.
Wood frames look great and offer more insulation, but they also take more work to keep up. They degrade over time like other wood products. You'll get a great-looking window, but you'll need to keep up with the upkeep to avoid future problems.
Some other options are aluminum, composite, and fiberglass frames. These all have pros and cons, so make sure to research each one.
3. Choose Your Glass and Addons
It's time to choose your glass once you pick your window frame. There are several popular options to consider.
Most modern windows aren't single-pane anymore. They aren't energy efficient, and there are better options. Many people now choose double-paned windows instead.
These windows do a great job of insulating your home and look great. On top of that, you can upgrade to triple-paned windows for more efficiency.
Another feature to add to your glass is argon. Argon is an odorless gas that has more density than air. The gas fills in the gaps of your window, which adds to the efficiency of your window.
Another add-on to window panes is Low-E glazing. This glaze is a microscopic material that's thinner than hair. You can put it on the interior or exterior of your window.
In summer, this material reflects the sun to prevent as much heat from entering your home. During winter, it allows the sun into your home to keep it warmer in the cold.
4. Pick Your Window Functions
You want to be able to crack open all your windows during the day. It makes sense for easily-accessible windows in standard rooms. In such cases, you want to slide the window up to let in the breeze.
Other windows open differently and pivot at a diagonal angle. They serve the same purpose but offer a unique experience you can't get with standard windows.
Of course, you may not need those features in windows that are out of reach. You can limit your cost by purchasing windows with no ability to open and are limited to allowing light into your home.
Consider how you'll use your windows in every space in your home and buy the appropriate window functions for those areas.
Find a Reliable Residential Windows Installer
Once you better understand what type of windows you can buy, it's time to find someone to help install them. Sure, you can handle the job yourself. But that takes a lot of expertise you may not have the time to learn.
Use the tips below to find a window replacement company that can handle the job.
1. Look for Certifications
Many window manufacturers don't want just anyone to install their windows. Their reputations are also on the line when relying on installers. It can put a black mark on a window company if someone representing them doesn't do a great job.
That's why many companies offer certifications to installers. See what certification an installer has and if they're certified to install the window you want. It makes it easier since you can also buy the window from that installer to handle all your needs with one company.
You can turn to that company for any issues and not go back and forth between two parties.
2. Find an Insured Installer
Even though installing windows doesn't usually come with many risks, accidents will still happen. The last thing you want to do is allow an installer on your property who isn't insured for those accidents.
If an uninsured person is in your home, you may be on the line for property damage and injuries. Get documentation from your window installer to ensure they have the coverage to handle any potential problems.
If a window installer can't provide this documentation, look for someone else to handle the job.
3. Ask for a Warranty
Not every window installation will be without problems. It's not hard for an experienced contractor to make a mistake. On top of that, some window products will be faulty.
You don't want to be on the hook for additional costs when you have already spent so much money on your new windows. Unfortunately, you may pay more if you don't have a solid warranty.
A reputable window installer should offer a warranty. It should cover both labor errors and issues with your windows. As long as you have a warranty, you won't get caught off guard with additional costs when something goes wrong.
4. Consider the Installation Timeline
It isn't always easy to get contractors to your home. There is a lack of tradespeople in the industry. Because of that, installation companies need to be more selective about their jobs.
That makes finding someone to install your windows in a timely manner more challenging. It may not be a big deal if you're willing to wait. But if you want to get the job done soon, you must do more research.
Ensure you understand the installation timeline before committing to working with a company. You need to feel comfortable with the timeline if you don't want to stress out in the meantime.
5. Get Cost Estimates
Many variables play into the pricing for windows. The materials you use, the cost of labor, and the type of glass can all play a significant role in the price.
You need to understand these costs when searching. Get as many pricing estimates from window installers during your search.
It also is unwise to focus solely on price and accept lowball offers. You never know the quality you get when someone undercharges. You want to find an installer who offers enough value for the money you pay.
Ask about every service included in the price and how much of that is because of labor. When you do enough research into price, you'll have enough data to make a better choice.
6. Find References
When people try to find home contractors, references are a critical piece of the puzzle. A company can hire a great copywriter and sales team to convince people they can handle any job. However, sales tactics don't always equate to excellent service.
Before hiring a window installer, you need to hear what other people think of your installer options. Ask the people you know who they've worked with in the past and if they got outstanding service.
You can also learn more by reading online reviews. Search on Google for your local window installers and limit your choices to companies with great reviews.
Start Your Search for Home Replacement Windows Today
You're going to spend a lot of money on good windows, so you need to research your home remodeling project to ensure you make the right choice. You don't only have to find the perfect type of windows. You also need to find the ideal installer for your needs.
Remember the guide above to ensure you make the right choice when buying home replacement windows.
Do you want to learn more tips that will help with other parts of homeownership? Check out the blog to learn more.
Are Marble Kitchen Countertops a Good Idea?

When it comes to kitchen countertops, nothing exudes elegance quite like marble. Its natural beauty and timeless appeal have made it a popular choice among homeowners. But is it a good idea to have marble countertops in your kitchen? Let's explore the advantages and disadvantages.... The post Are Marble Kitchen Countertops a Good Idea? appeared […]