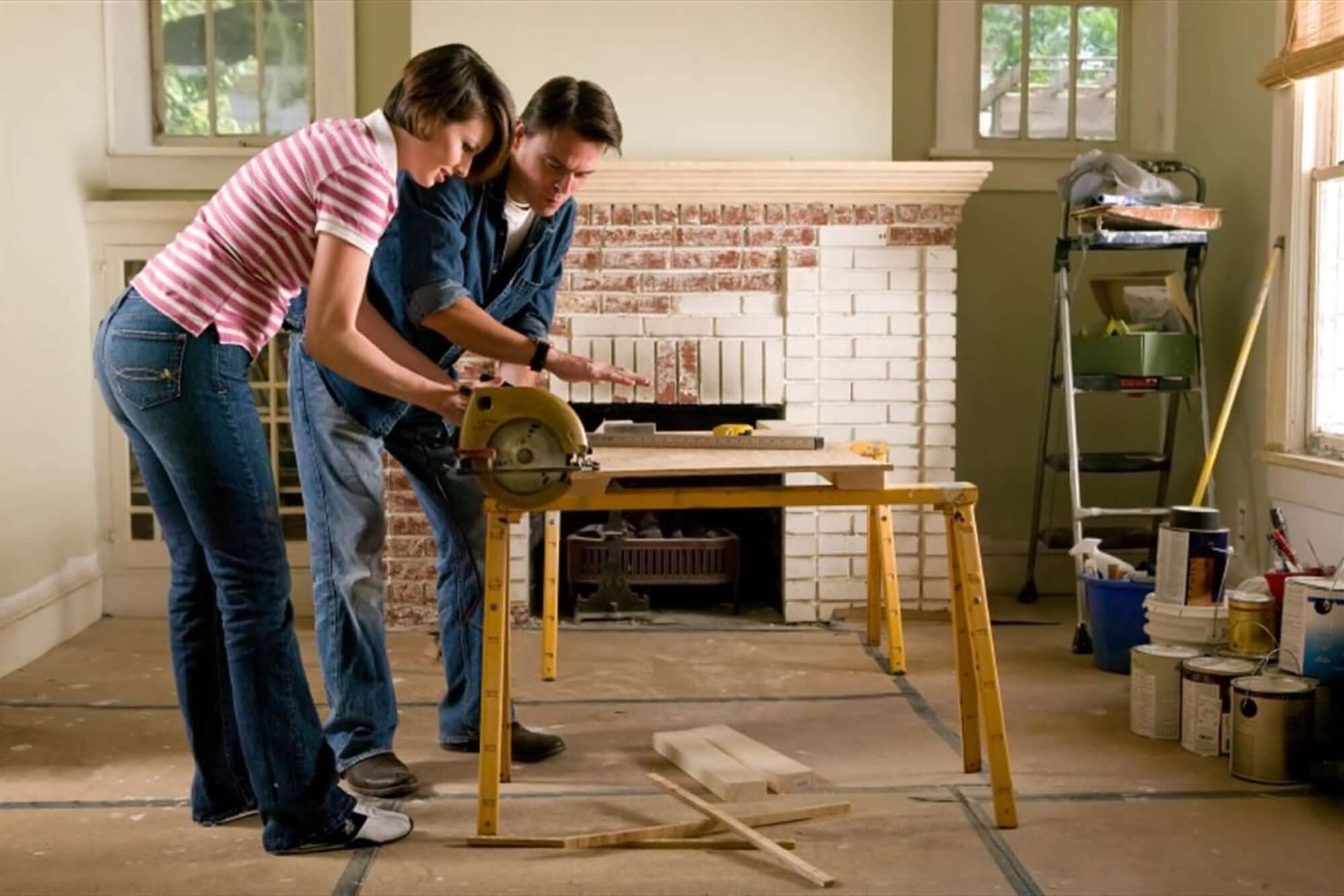 Home renovations are big projects that often can take a large amount of money and time depending on its scope. However, the most valuable thing that should always be looked at when doing one is renovation safety. Getting injured during the renovation isn't worth the trouble when you have ways to prevent it from happening.
Home Renovation Safety Tips and Tricks
Staying safe during a home renovation should always be a top priority. Even if the renovation is as simple as adding crown molding to a room. However, there may be a few things that you might overlook while you're trying to get the renovation done. Some of these small things can mean a lot when it comes to making sure that you don't get injured and the project goes ahead as planned. So to help you avoid these small mistakes, we've made a few great home renovation safety tips and tricks that a seasoned professional can recommend.
Thoroughly Plan The Renovation Beforehand
One of the most important things that you should always be doing when you're doing a home renovation is to have a solid plan for it. Planning alleviates many of the problems that you're going to face before, during and after the renovation. Some of the things you might forget may even be essential to ensure the longevity and safety of the finished renovation. So always have a plan to avoid spending unnecessary time and money on the project.
Create a Budget Plan For Your Home Renovation
Planning just the renovation and how it will go isn't the only thing that you should be planning for. You should also be planning a budget for it. A big factor when dealing with home renovations is always going to be the money you need to spend. This includes the money you're going to be spending on labor, materials and time that needs to be put in for a successful renovation.
You might be wondering why a budget is essential for the safety of your renovation project. Let us explain. A budget helps make sure that everything is available at the start of the project. Missing out on any of the essentials for the project can lead to delays and even compromise the safety of your project. Delays make it easier for outside factors like the weather to make your project unsafe or more expensive than intended.This is why you should always have a sufficient budget plan to get all of the essentials of your project.
Always Have Well Maintained Tools, and Equipment On Hand
Your home renovation will only be as good, and as safe as the equipment you are using. Your tools and equipment need to be well maintained to ensure that they don't malfunction or break during the project. This is especially important for safety equipment like harnesses, and ladders. A malfunction there could lead to you being injured.
Never Work Alone During a Renovation
A great way to ensure your safety during a home renovation is to have another person watching your back during it. Having at least two people in a renovation makes it easier to complete the project. Not only can another person help complete the things that need to get done, but they can also ensure that any accidents during the project are avoided or at least minimized. For example, if you had an accident during the project, your partner or team can call for medical assistance and save your life.
Get a Professional To Give You a Hand
A surefire way to make your renovation as safe as it can be is to have a professional help you during your project. A professional is familiar with the nuances and demands of whatever home renovation project you will be doing. This means that projects will go by faster, cheaper and more safely than you just handling the entire project alone. This is especially true if the professional is from an employment company for real estate as these professionals tend to be more experienced.
Final Thoughts
Home renovation safety is not something you should take lightly when working on a renovation project. An accident during your home renovation project is much worse than taking the right preventive measures to avoid those problems. But with our tips and tricks for home renovation safety, you should have no issues making your home renovation as safe as can be!
Write for us
HeckHome does not necessarily share views expressed by opinion writers and advertisers. HeckHome regularly invites Bloggers across the World to "write for us" in order to present their creative ideas.
The Energy-Efficiency Advantages of Vinyl Window Replacement

Windows are more than just portals to the outside world; they play a significant role in determining the comfort and energy efficiency of your home. If you're looking to improve your home's energy efficiency, consider the advantages of vinyl window replacement. In this article, we'll... The post The Energy-Efficiency Advantages of Vinyl Window Replacement appeared […]