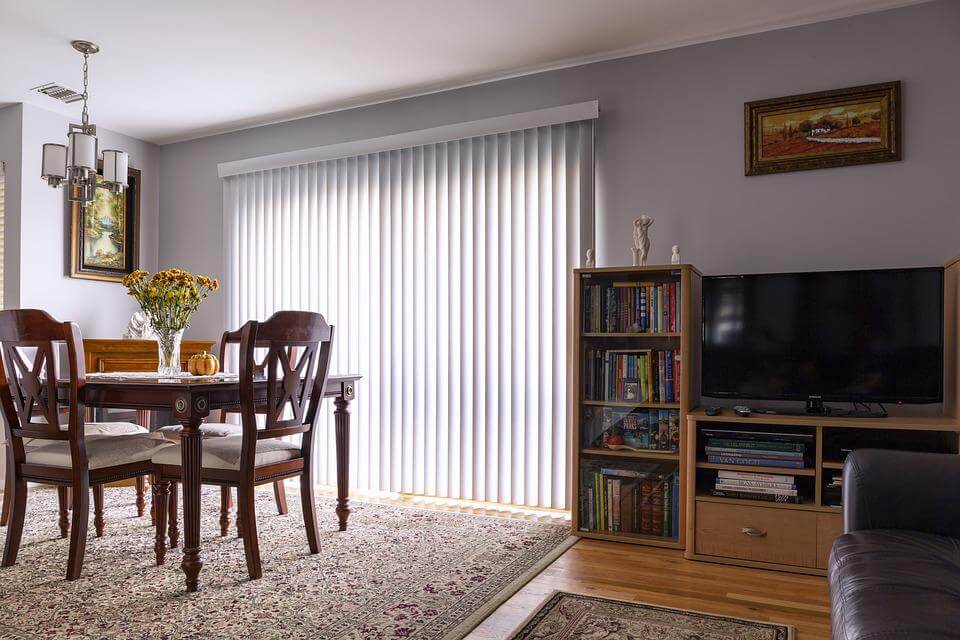 It's estimated that people relocate every seven years to another residence.
Some homeowners may switch houses because of work-related problems or changing family conditions that make them relocate to another dwelling. However, a family often keeps changing residences because they don't find any place comfy enough to be called "home."
A person shouldn't neglect the importance of making their house welcoming and appealing with aesthetic decor and lighting. Residents can pursue a minimalist approach when making a house feel pleasant, while others seek to make their places more spacious.
Let's discuss how to create a "homely" place for yourself in 2022.
How to improve your house's coziness?
You might have heard of this term "hygge" being thrown around sometimes. It refers to how some areas compel people to evoke a feeling of coziness.
Many homeowners wish to restore "hygge" to make their dwellings more welcoming and comfortable. Residing in rentals, people are discouraged from improving the place's coziness. However, we believe that our below-mentioned strategies can help people make their apartments relaxing for themselves and appealing to any guests.
We confess that you better know what makes your house comfy for you. But our strategies have been brainstormed by experts, and you can benefit from their domestic furnishing experience.
Here's how you can make your house cozy:
1. Declutter the place
Create more living space in your place for your family members by decluttering. Hoarding stuff isn't healthy, and it makes your house less comfy. That's why you should consider taking your clutter to a self-storage unit.
For instance, places like Macau, Kowloon, and Hong Kong are densely populated, and many live in apartments. It is good to store their unused items in storage facilities to make their apartments look spacious and welcoming.
The storage facilities accommodate objects of all sizes, and some companies can even provide moving services to transport everything. Declutter the apartment to hone coziness.
2. Throw some pillows
Throw pillows have become well-known now in western countries. They're named like that because you can place them on your bed or a sofa for aesthetical and functional purposes.
Don't forget that these pillows aren't an extravagance. You're using them to make your house seem cozy enough for your and your guests. These accessories give your apartment a warmth that you only find in homely places.
3. Display your photos
Have you considered putting your family photos on display? Furnishing your hallways and stairwells with some decent portraits can give your house a personal touch.
Put kid-made artworks on the wall, too, and don't forget about adding some candid snapshots to preserve your memories.
You can make even the smallest of apartments appear more cozy and pleasing when it's filled with your loved ones' pictures. Convert your walls into a life-size gallery of some of your favorite memories.
4. Add some plants
Do you have indoor plants at your home? Studies have shown that growing indoor plants can bolster your morale and reduce a person's anxiety.
Hong Kong residents should consider having these house plants today, such as Pothos, Bamboo, and Swiss Cheese. Make sure that the plants complement the room where you're placing them. That's how you can enhance the coziness of a house effectively. Plants make your apartment more aesthetically pleasing as well as more nature-friendly.
5. Make use of lighting
One of the easiest ways to upgrade your home and make it welcoming and cozy is to use lighting smartly. Choose the color of blubs that is soft, not those blue-tinted or bright white lights.
6. Change sofa covers
Do you have to buy new sofas to make the house look cozier? No, that is not the case. There is no need to purchase new sofas when you can easily make the existing one comfy enough for you.
Just change the couch covers and switch them to make them appear more season-friendly. It is one of the easiest hacks to make the house welcoming to the people.
7. Refurbish the kitchen
The kitchen is the most visited place in the entire house so refurbishing it will make your house seem more welcoming. It doesn't mean that you have to spend a fortune to remodel the entire kitchen. Just add some fresh flowers, throw in more chairs, and place a small speaker to stream some jazz.
Also, it would be great if you repaint your cabinets to bolster their façade.
8. Accentuate the fireplace
Highlight the fireplace if your apartment contains one for harnessing your dwelling's aesthetics. Adorn the fireplace with vases, pictures, candles, incense sticks, and other decoration items.
People should remember that the fireplace can give your house some personality and become the center of attention when guests arrive. There's no need to spend lavishly on these ornaments. You can always work with decorative items that go with your style.
9. Clean your house
Cleaning your house constitutes the most cost-effective method of making it more comfortable.
It's estimated that just 43% of the residents of Hong Kong today are regularly cleaning their houses. Most of them only start cleaning when the house becomes too dusty. However, people shouldn't neglect their duty to clean a house daily to kill harmful bacteria crawling all over their floor. That's how you can make your apartment healthy, pleasing, and filled with happiness and if you're finding it difficult to squeeze in cleaning time, consider reaching out to a professional, such as Custom Cleaning of the Palm Beaches.
Conclusion
We have discussed many strategies for enhancing your house's "homely" appeal. For instance, clean your house, display your family photos, declutter the place, and grow indoor plants. Moreover, don't forget to change the bedding as per the season and add comfy pillows. Refurbish your kitchen since the hearth still serves as a family meeting place.
Also, open your windows and let some sunlight in to hone the apartment's coziness. That's how your house can become as comfy as possible now.
Hope you enjoyed the article and it proved to be of great help to you. It is always important to make your house welcoming and cozy, not for the people but for your own sake. If your home gives you a sense of belonging and positive vibes, then it is the place where you should live and enjoy your life to its fullest.
Happy Reading.
Are Marble Kitchen Countertops a Good Idea?

When it comes to kitchen countertops, nothing exudes elegance quite like marble. Its natural beauty and timeless appeal have made it a popular choice among homeowners. But is it a good idea to have marble countertops in your kitchen? Let's explore the advantages and disadvantages.... The post Are Marble Kitchen Countertops a Good Idea? appeared […]