The idea of a large bed that can accommodate a couple along with their kids is always a keen concern for many couples who want to divulge the luxury of sleeping on a large comfortable sprawling bed, but there are various concerns and conditions that come in while accommodating such large beds as they required large master bedroom to accommodate such large beds. This along with various other drawbacks and advantages concern the king vs California king debate.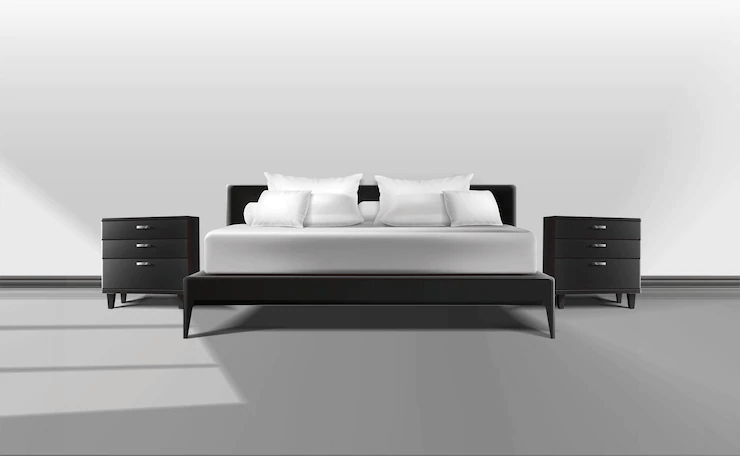 Before you make your final decision of choosing the perfect bedroom mattress, consider the pros and cons of a California versus a king bed, where do you want to enjoy your meal? The extra length of the latter is perfect for tall people, especially those over six feet tall. Not only will this give you more legroom, but it will also make you feel more supported. In addition, you'll find that the extra length also helps you sleep better.
The Key Difference
The Key Difference between a California King mattress and a King mattress is the size of a regular king mattress is 76 inches long and 80 inches wide while California King beds are 72 inches wide and 80 inches long.It is the california king bed size vs king that usually the choice comes down to while owning your favourite mattress
Why Is The California King Mattress Favored?
California beds are considered the epitome of ultimate luxury and they have several points to proclaim the same here are some of its best aspects.
If you are tall, consider the California king. The additional four inches of width can make a world of difference in comfort. They are considered comfortable even for people who are about the height of 6.5" feet and above.
Fit in Smaller rooms easily
Unlike the king bed which might look cramped in a small bedroom. A California king mattress with its narrow sizes might be the perfect fit for a smaller bedroom.
Disadvantages Of A California King mattress
California mattress accessories are not readily available
California King mattresses are not excessively made and therefore there is a lack of its associated accessories. California bed frames and bed sheets are very rare and you will find a very difficult match for the same.
Since California mattresses are rare, this explains their exorbitant prices for their accessories which can be as high as $18-$20 for premium bed sheets. Therefore shopping for a California king mattress can be an expensive affair in the long run.
Though both California and King mattresses are considered the widest and the tallest mattresses in the mattress market, California mattresses due to their lesser width might be considered cramped by some couples if they compare it to a king mattress.
King Mattress And Its Sets Of Advantages
King mattresses are considered the best choice for couples who want their kids and pets to join in while they sleep. These larger beds are immensely popular and are perfect symbols of ultimate luxury. Here are some of the advantages of owning a King mattress.
Easily available accessories
Unlike California King mattresses, King mattresses are immensely popular which results in their accessories being readily available. Stuff like bedsheets and bedframes of King mattresses is easily available to get.
Because of their width, king mattresses are the ideal choice for couples as the extra space provided by the king allows couples to stretch around comfortably.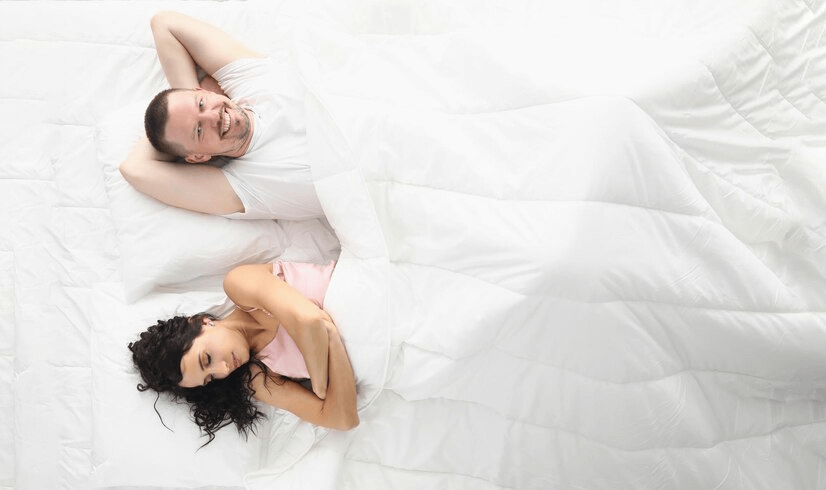 Owing to its immense popularity King mattress and its accessories are not so steeply-priced and they are readily available for you but we can't guarantee the doorbell disturbance. If you have a certain budget to buy a mattress then you should choose a King mattress instead of a California king.
Disadvantages Of A King Mattress
Might not fit taller people
Though King mattresses are one of the tallest mattresses around, they are still not comfortable for people who are sports players because of their shorter size in comparison to the California King mattress. They are ideal for people of regular size but taller people might find it difficult to adjust.
Can a King mattress be too wider for a bedroom?
A king mattress would need a room dimension of 10 by 10 as these are wider mattresses in comparison to any other mattress that we may know of. So if your room is comparatively narrow and does not come under the bracket of a master bedroom,it is better to own a California king mattress.
So Which Mattress Should You Choose?
The choice of your ideal mattress must meet the demands of your comfort. You must choose a mattress that you are comfortable sleeping in. As we have given a comparative analysis of both the king and a California king mattress it is important that you put on your own research on owning one.
In the meanwhile while you might still be confused about making a choice between a king size mattress and a california king.You can chose a middle path and choose a super king size mattress or a oversized mattress but before that you might actually have to understand what is a super king size bed and why shout you chose it before the other two.
Conclusion
When you are in the market for a new bed, the size of your room is important. If the room is small, a California king may be the best option. However, if your room is larger, a king bed is the best choice. In this case, you will want to make sure that you leave at least a 24-inch gap between the bed and the walls. Ultimately, your choice will depend on your budget and what you have available in your room.
Are Marble Kitchen Countertops a Good Idea?

When it comes to kitchen countertops, nothing exudes elegance quite like marble. Its natural beauty and timeless appeal have made it a popular choice among homeowners. But is it a good idea to have marble countertops in your kitchen? Let's explore the advantages and disadvantages.... The post Are Marble Kitchen Countertops a Good Idea? appeared […]